This five ingredient Penne with Brussels Sprouts and Parmesan is swimming in a rich brown butter sauce. The perfect vegetarian meal or quick and easy side dish!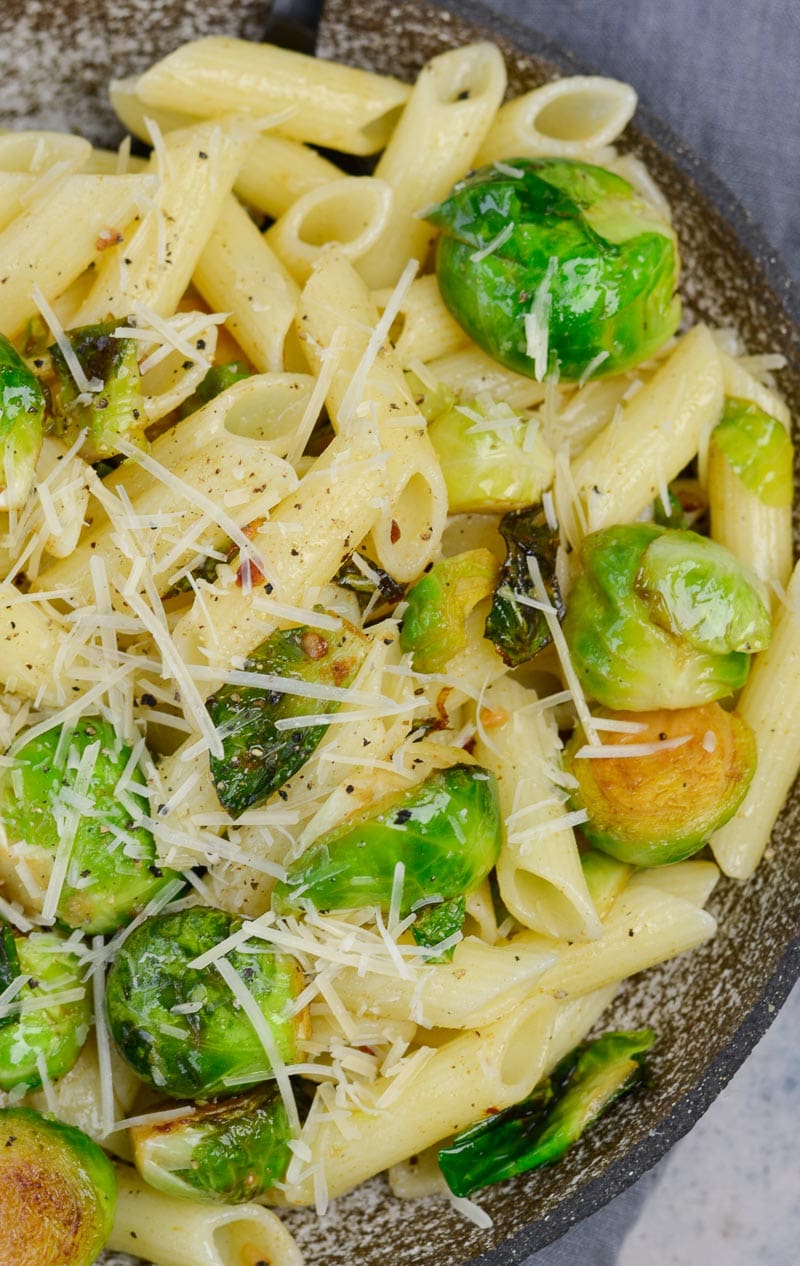 What ingredients do you need to make Browned Butter Brussels Sprouts Penne?
Penne
Brussels Sprouts
Butter
Garlic
Parmesan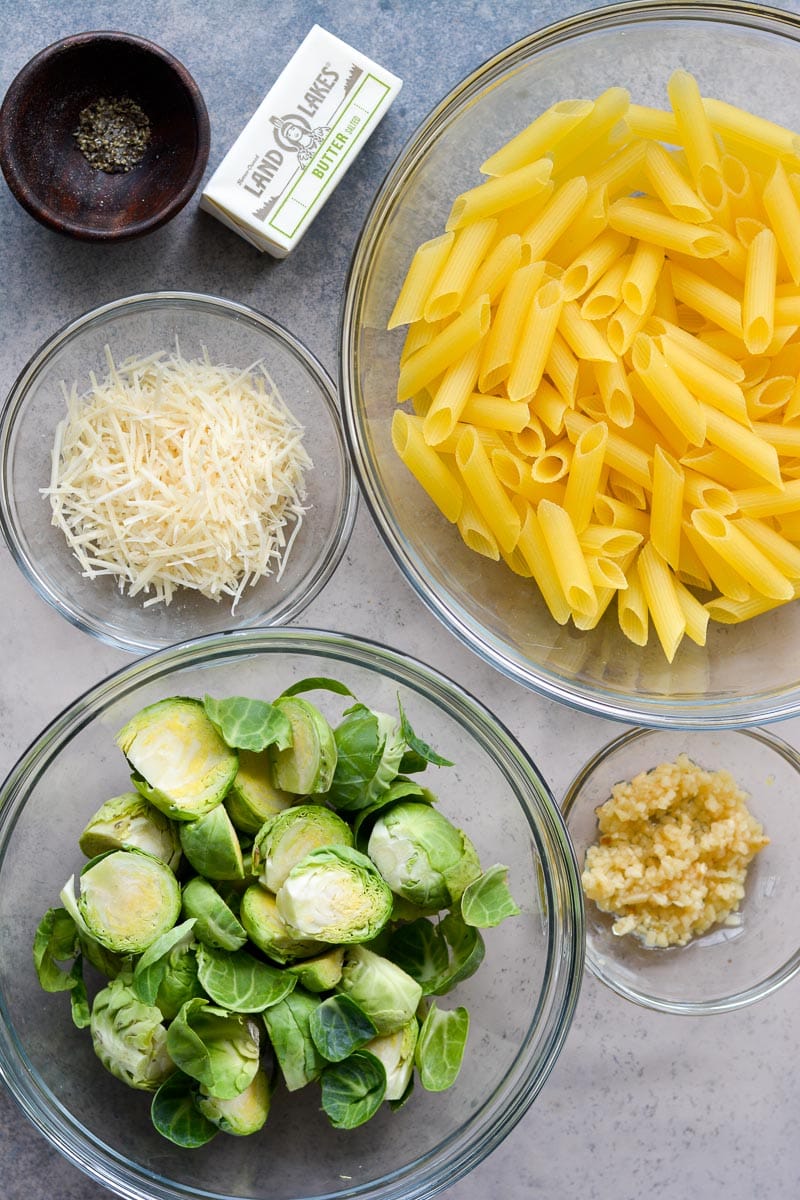 How do you make Browned Butter Penne?
The first step is to cook the pasta. I use gluten free penne pasta, however you can use your favorite kind or brand. Cook the pasta according to the package directions until al dente. Drain and rinse with cool water and set aside in a large bowl.
Next, heat a large heavy bottom skillet to medium heat. Heat 1 tablespoon butter or olive oil to medium heat, add minced garlic and halved Brussels sprouts. Place the Brussels sprouts cut side down in the skillet allow them to cook for 2-3 minutes without stirring until they become crisp.
Stir the Brussels sprouts and cook for 1-2 more minutes until they are tender and crisp enough for your liking. Move the Brussels sprouts to the bowl with the penne.
Lastly, make the brown butter sauce by adding 4 tablespoons of butter to the skillet and heat over medium low heat. Once the butter has melted completely cook 2-3 more minutes until very lightly browned, stirring regularly.
Pour the brown butter over the penne and Brussels sprouts and toss with parmesan, salt and pepper. Serve immediately.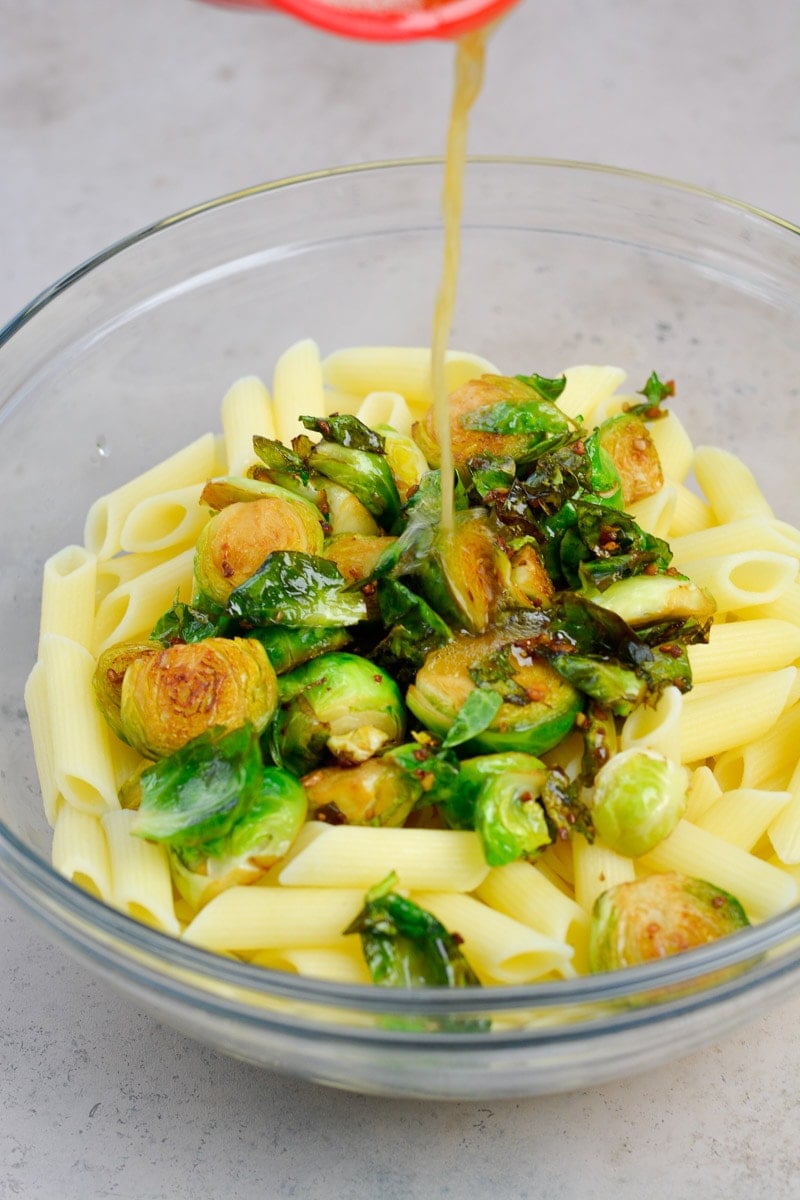 What should I serve with Browned Butter Penne?
Since the flavors of this dish are so mild, a rich brown butter sauce, garlic and parmesan it pairs well with just about everything. Personally, I love to serve it with these Blackened Pork Chops or Chicken because I love the spicy meat paired with the buttery pasta. However, these are some of my other favorites: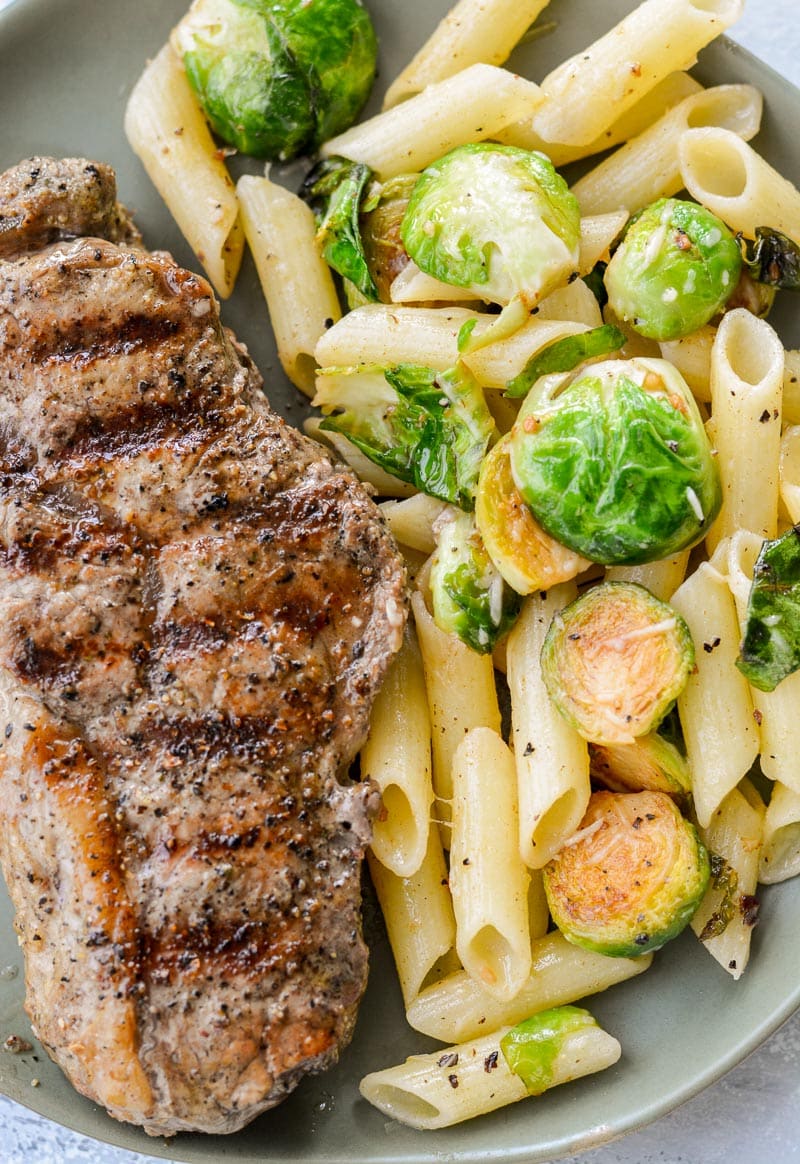 What are some other easy one pan dishes?
One of the most popular recipes on this site is my One Pan Taco Mac. This easy pasta dish is packed with meat, noodles and cheese. It has over 200 reviews, so clearly it is a winner! Some other easy one pan dishes I love are: