This Blue Cheese Bacon Buffalo Chicken Dip is packed with tangy buffalo sauce, crunchy celery, salty bacon, loads of cheese and shredded chicken! This is the ultimate game day appetizer!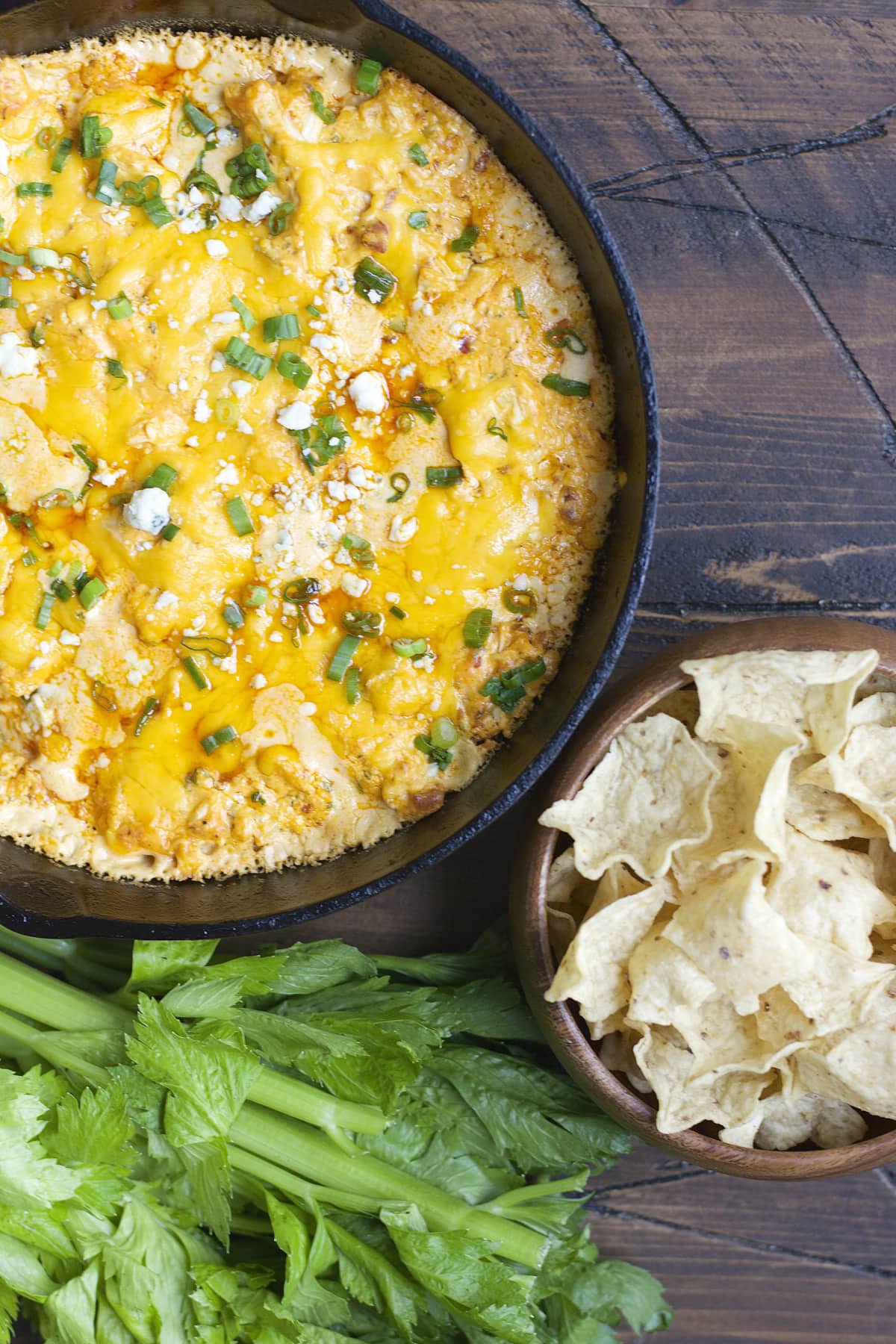 For the last two years I have had a group of blogger friends that I talk to every single day. I talk to them more often than I talk to my real life friends actually. It all started because of this weird obsession we have of taking photos of our food then putting it on the internet for the world to see. In the beginning our little group was a safe place to ask questions without feeling silly, a place to share your struggles or successes, just a somewhere you knew someone else "got" you. Now it has developed into real friendships. I miss them when I don't talk to them, I worry about them when they struggle, I root for them to succeed. They are my coworkers, my teammates and I am so thankful for them. And I have never even met most of them in real life!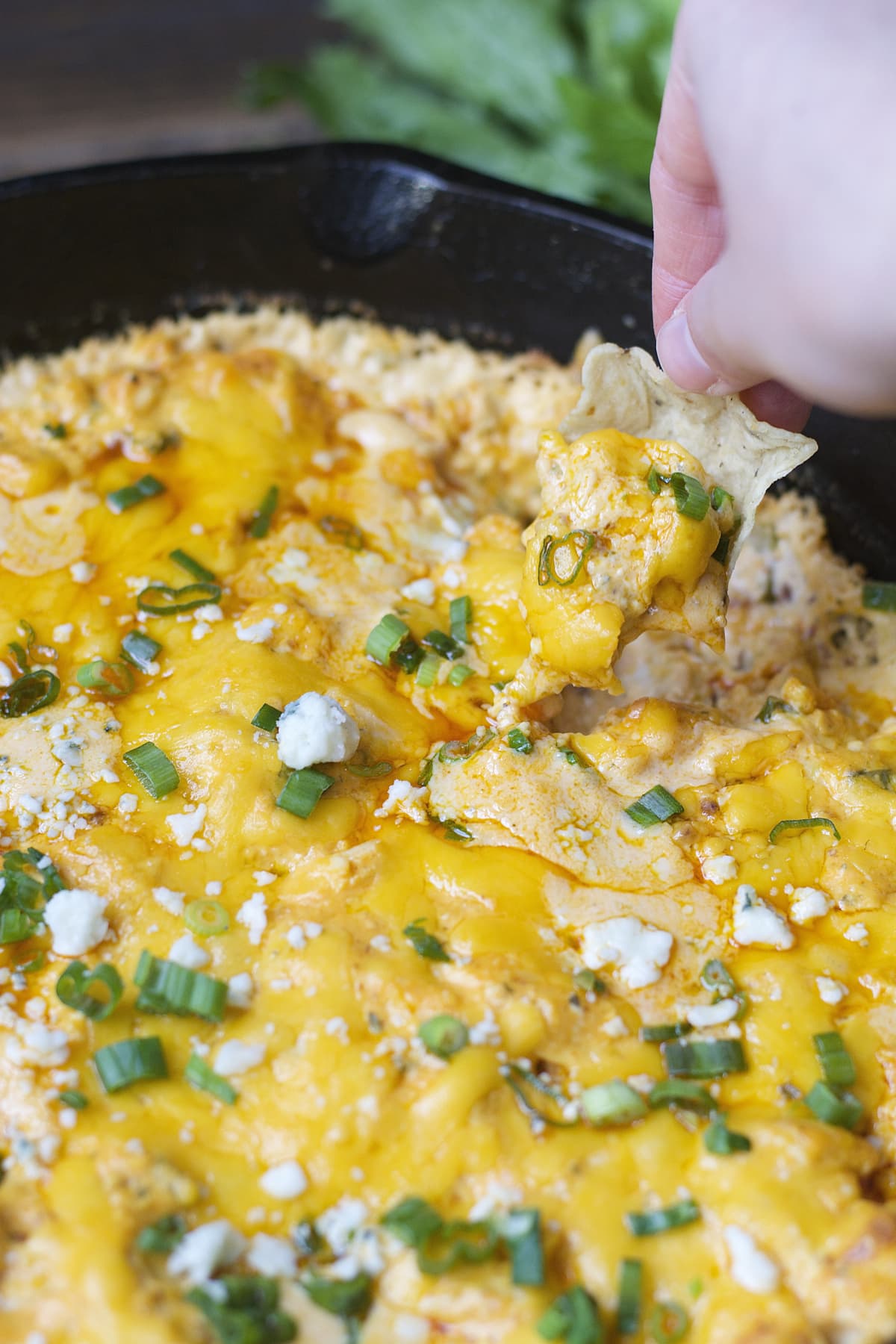 Last week we all decided to get tickets to the same food bloggers conference this Spring so it will be nearly a dozen of us from all over the world finally meeting face to face. I am SO excited. This is an opportunity I really didn't think we would ever have! And exciting things like that need to be celebrated! More specifically, they need to be celebrated with super cheesy dips!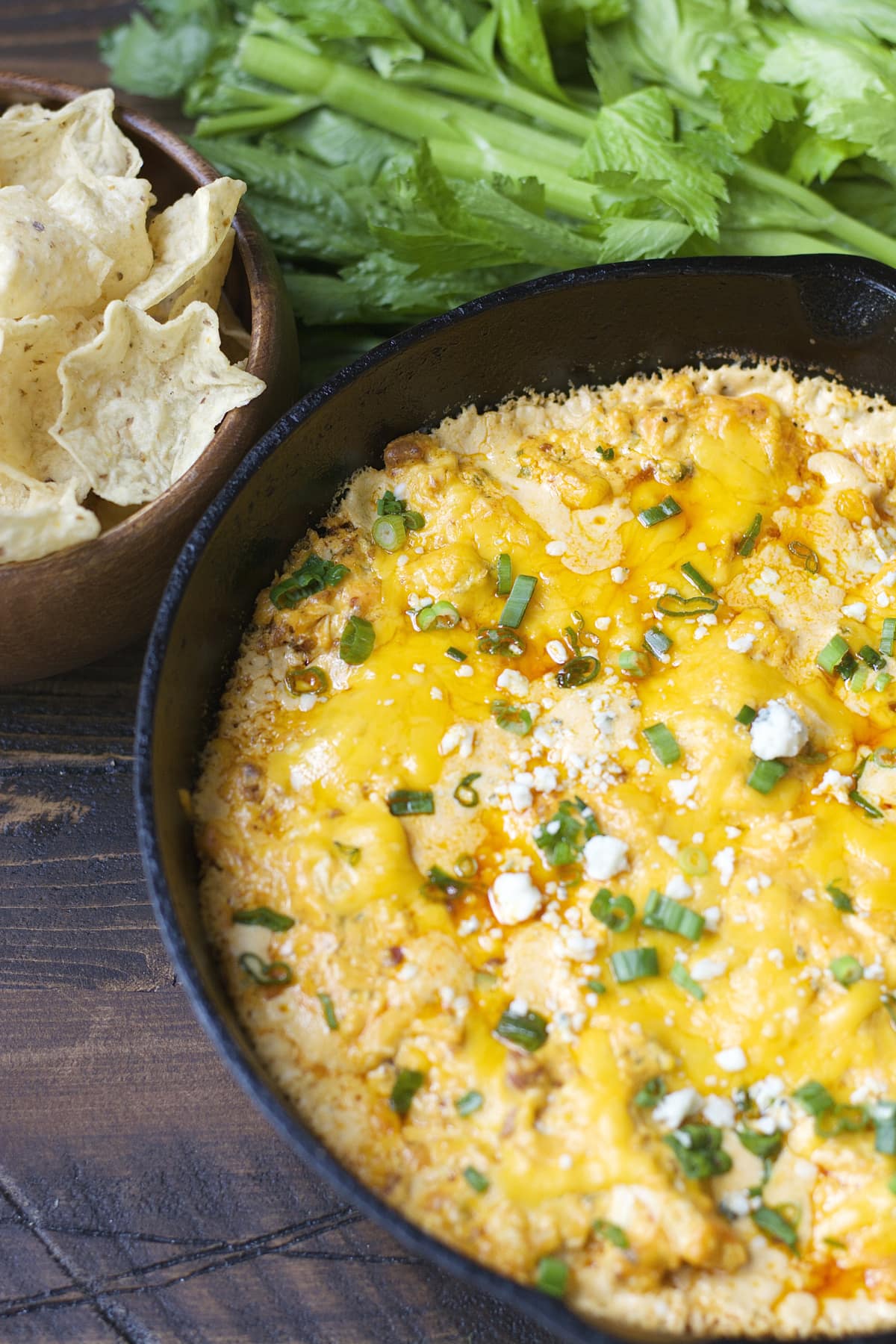 This dip. You guys. It's incredible. It is everything delicious about buffalo wings packed into an ultra creamy super cheesy dip PLUS bacon! I took your basic run of the mill buffalo chicken dip and amped it up with Ranch and Blue Cheese flavor (why choose?!) tons of tender shredded chicken, tangy buffalo sauce, crunchy celery, salty bacon and a mixture of shredded cheddar and blue cheese. Seriously, this one is to die for!
And just in case cooking isn't your thing I made a step by step video to walk you through the recipe. This one is so easy and perfect for a game day treat! I can promise there will not be any leftovers!
For More Easy Recipes Follow Maebells on Pinterest! 
Other Easy Recipes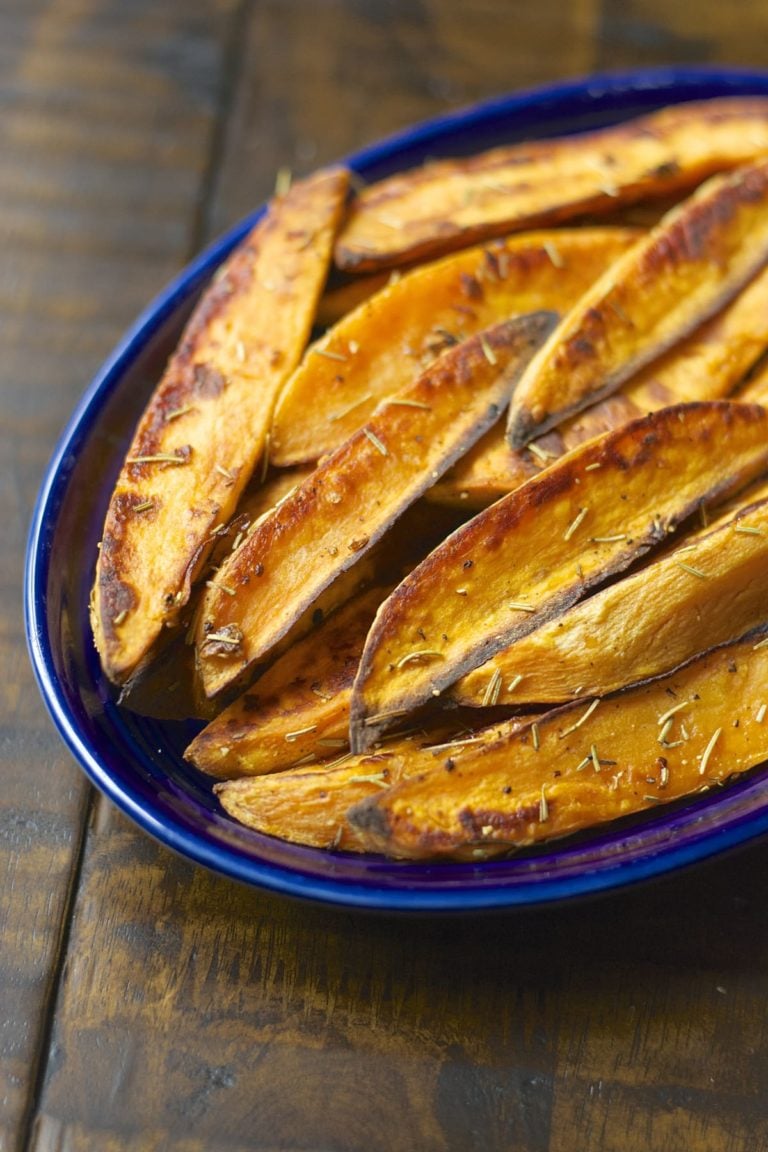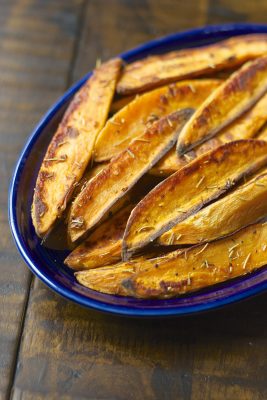 Rosemary Garlic Sweet Potato Wedges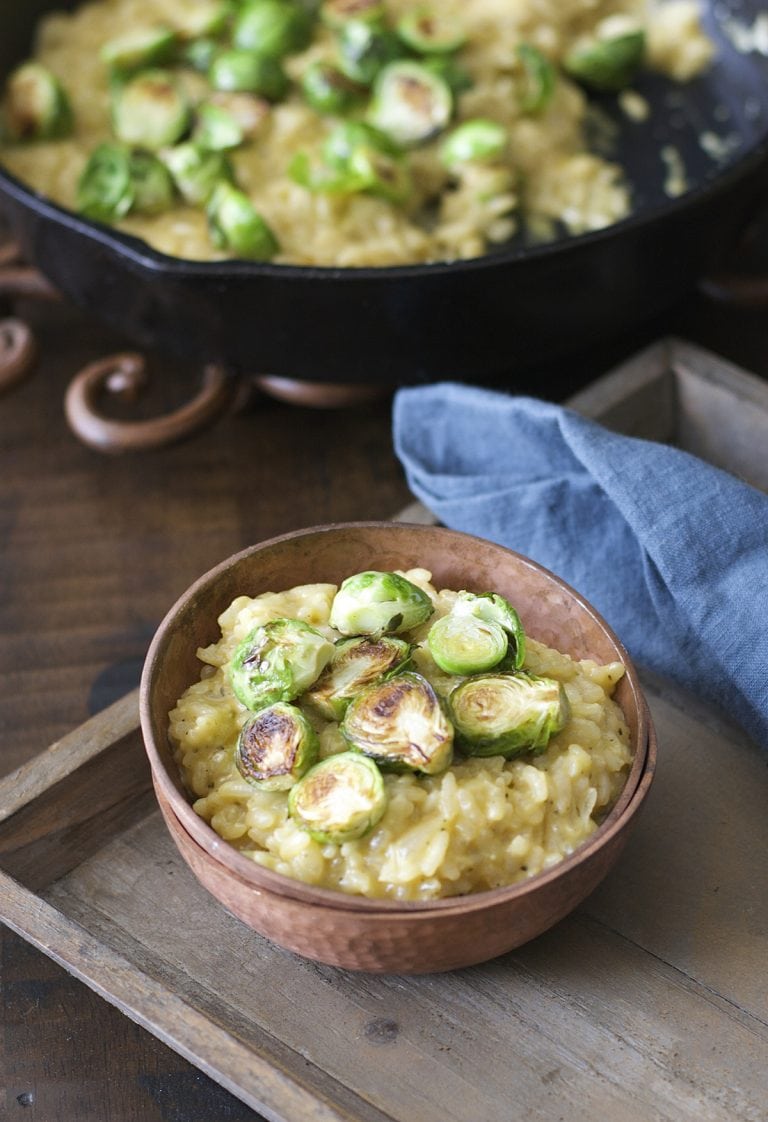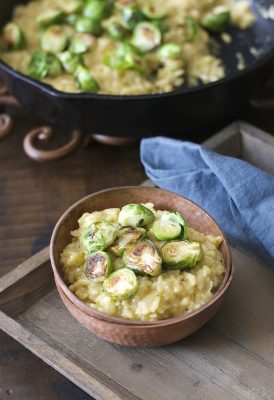 Crispy Brussels Sprout and Creamy Parmesan Risotto