Slow Cooker Sweet Corn and Roasted Poblano Dip makes for an impressive appetizer without any work! Just toss your ingredients in the slow cooker and come home to a creamy, cheesy dip!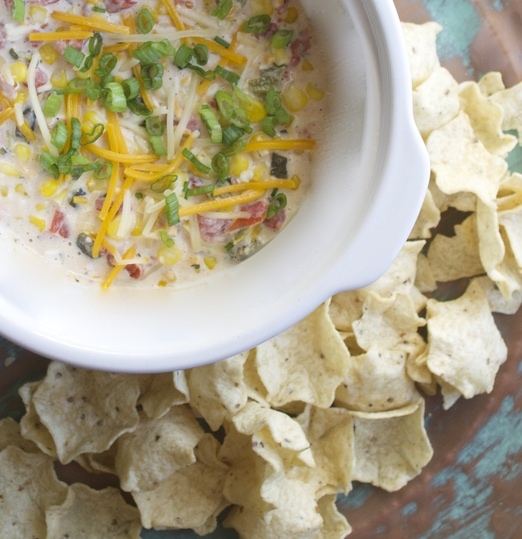 I propose a movement. A grass roots movement of sorts. A movement to declare appetizers a food group of their own. I think they need a place of prominence on the food pyramid. Cheesy dips, crunchy chips, spicy wings! Yes! Who can live without them!
I was longing for a filling cheesy dip around 8am the other day. Since that was obviously not an appropriate breakfast option I threw some ingredients in the slow cooker and decided my craving would have to wait.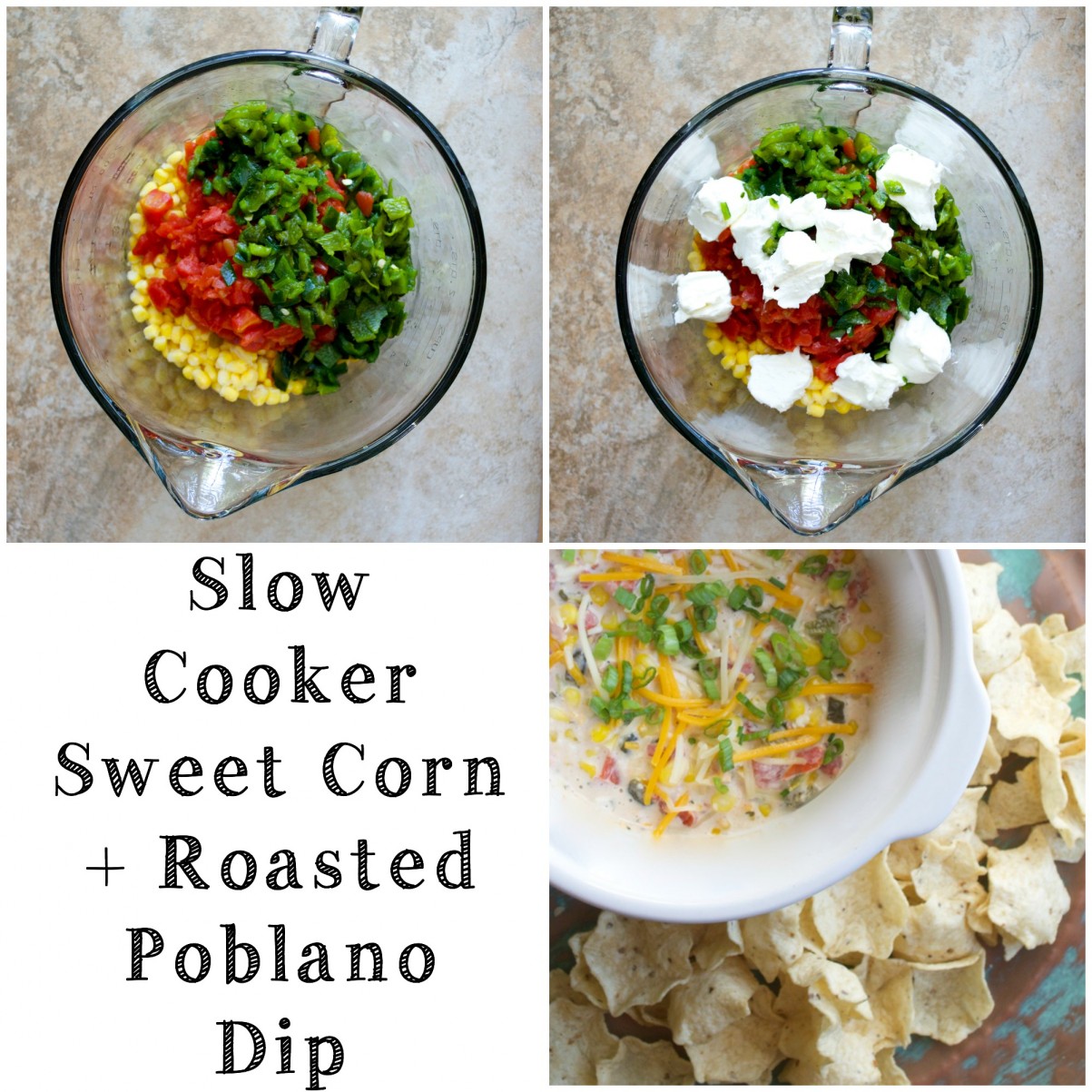 This dip was out of this world. The combo of sweet corn, roasted poblanos, tomatoes, cheese and ranch is kind of unstoppable. We ate it as written with chips and had zero leftovers then I made it again and added half a pound of cooked ground beef for a more filling option and it was great too. But I think I prefer the pure veggies and cheese in all their glory!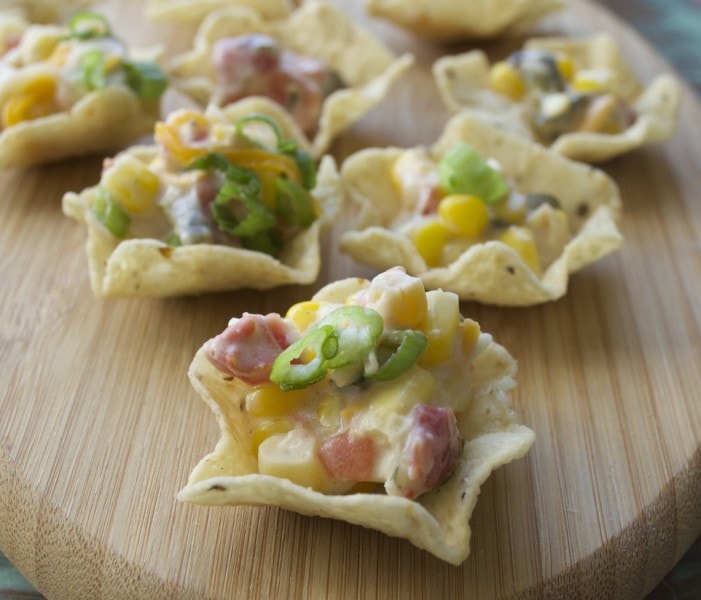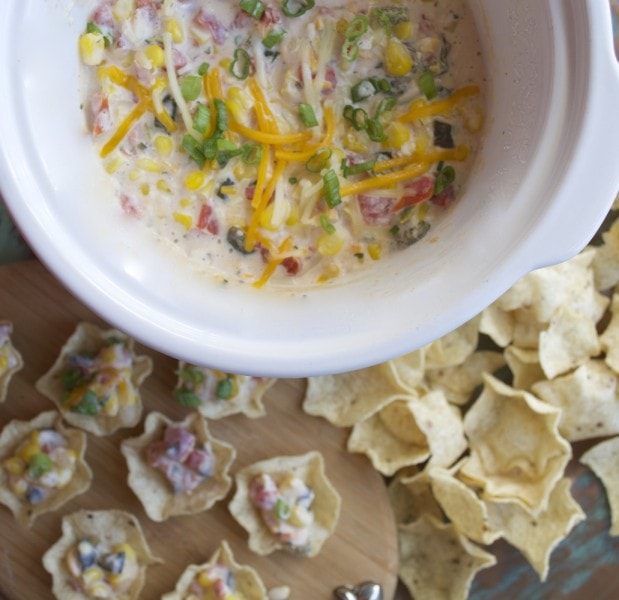 This Slow Cooker Sweet Corn and Poblano Dip is such an easy one to keep around for get togethers or a fun treat for a weeknight fiesta!