Well, it happened.
It was inevitable. Actually, to be honest, I am surprised it took this long.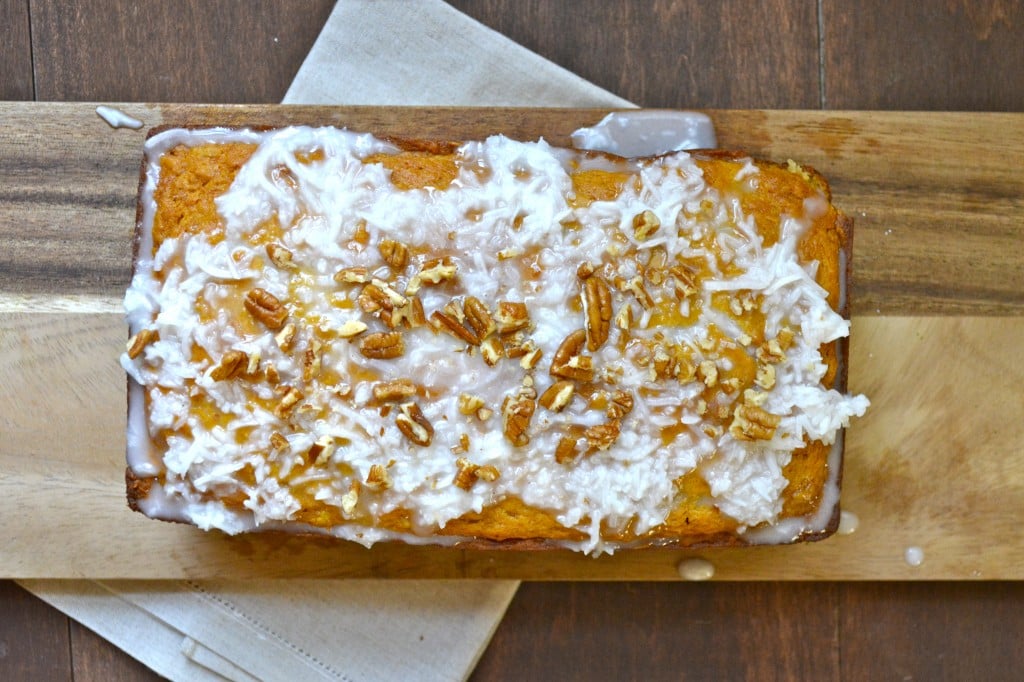 One of the dogs took a bite of the food when I was getting ready to photograph it.
Our Husky, Zink, who is the oldest and knows better, lost all will power and any measure of self restraint he had and just went for it. I turned my back for just a second and bam, that was it. Corner gone.
So I considered my options, I could just chunk this whole loaf of beautiful, perfectly cooked gluten free bread, or get rid of it and start over. But he didn't take a huge bite. I mean it was really more of nibble than a full on chomp, right? You can hardly tell the corner is missing…right?!
Obviously, I just chose to own it. I mean they are our psycho dogs, if I taught them better maybe they wouldn't do that. Or maybe I should stop photographing things within my dogs eye sight.
Oh well, Whatever.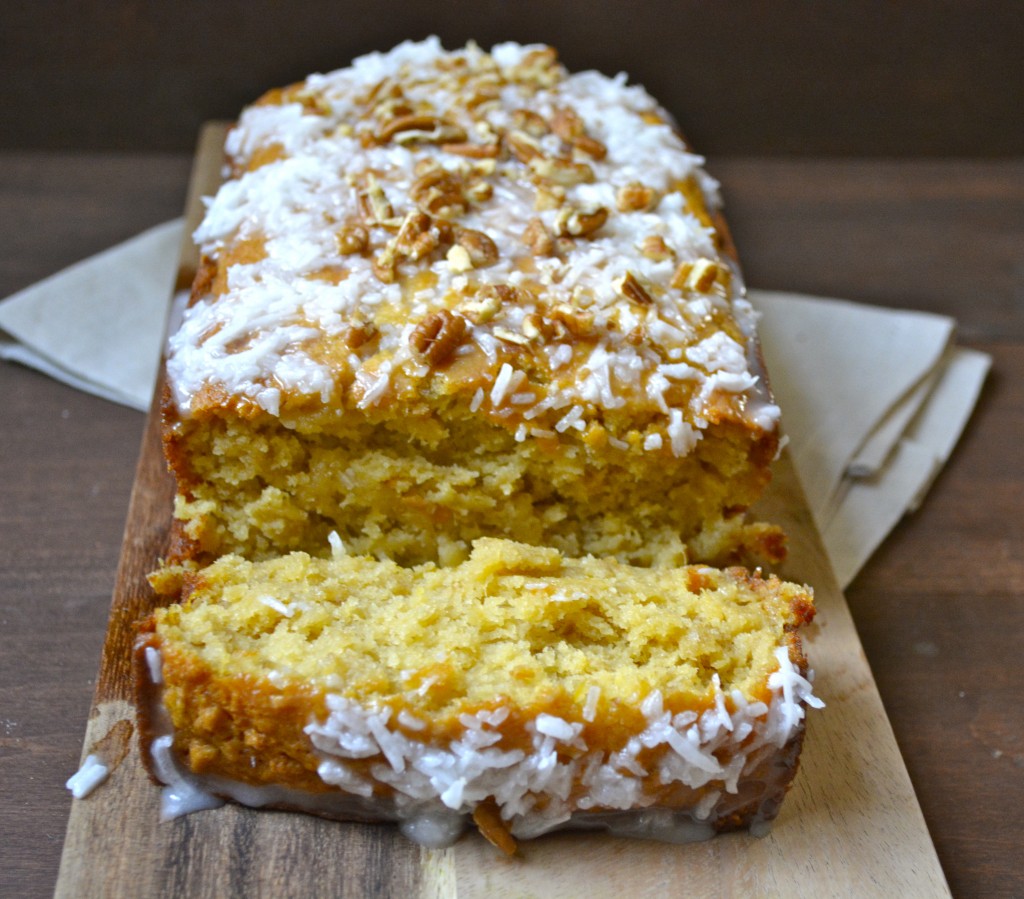 After I finished the pictures, I cut off the end of the bread Zink ate and deemed the rest safe for human consumption. I have got to be honest with you, once I tasted it I really didn't blame him for chowing down. This is pretty darn good! Like really good! The bread is based off of my go-to-never-fail basic gluten free bread recipe that I used for the Dark Chocolate Espresso Bread and the Chocolate Chip Cookie Bread. Except this one has a fantastic tropical twist, the flavors of fresh mango, vanilla and oats come together for the softest, most moist bread you have ever had. It is nearly cake like. Then to top it off, I drizzled the whole thing in a perfect sweet coconut glaze. Holy Moses!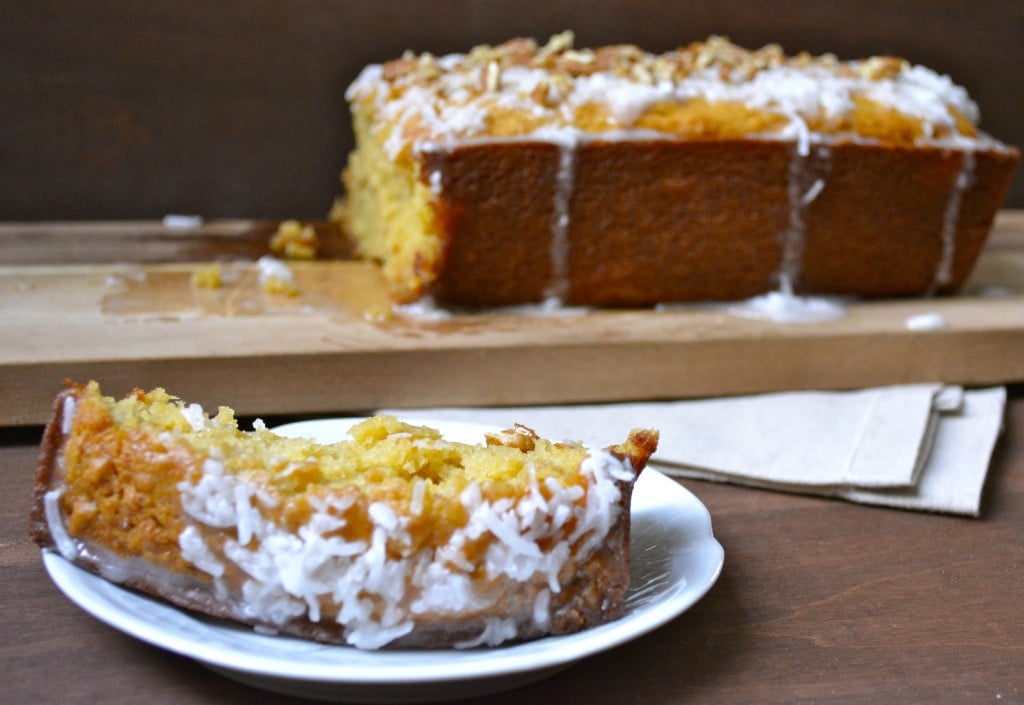 So the moral of my store here, is go home and make this bread, like immediately. Just be sure to keep it far away from any four legged creatures you may have. 🙂

As always, I made this dish using gluten free ingredients. I use Glutino Gluten Free Pantry All Purpose flour or Gluten Free Bisquick in place of flour. I also use Bob's Red Mill Gluten Free Oats.