Keto Pesto Chicken Stuffed Sweet Peppers, a simple FOUR ingredient dinner that is healthy and gluten free! Under 6 net carbs per serving!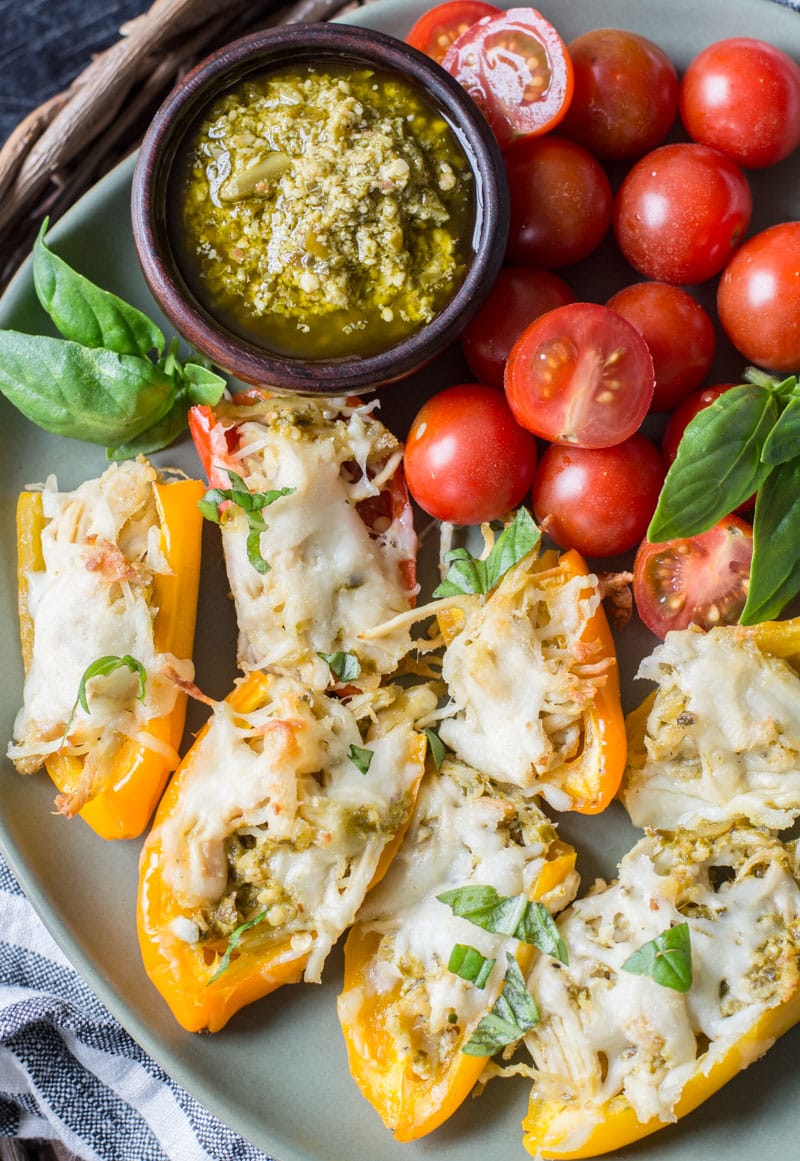 Are you ready for this? A four ingredient, yes, FOUR ingredient, healthy, fast, delicious dinner! In other words, this little dish is kind of a miracle! We are loving these little sweet peppers. Have you tried them? You can find them next to the bell peppers in the produce section. At my grocery store they come in a small bag (about a pound) or a large bag (about two pounds). I usually opt for the big bag and add a handful to things like pasta, omelets, veggie kabobs, or stuff them with things. I've been making these Keto Bacon and Pimento Cheese Stuffed Peppers for a low carb snack. I just love how handy they are.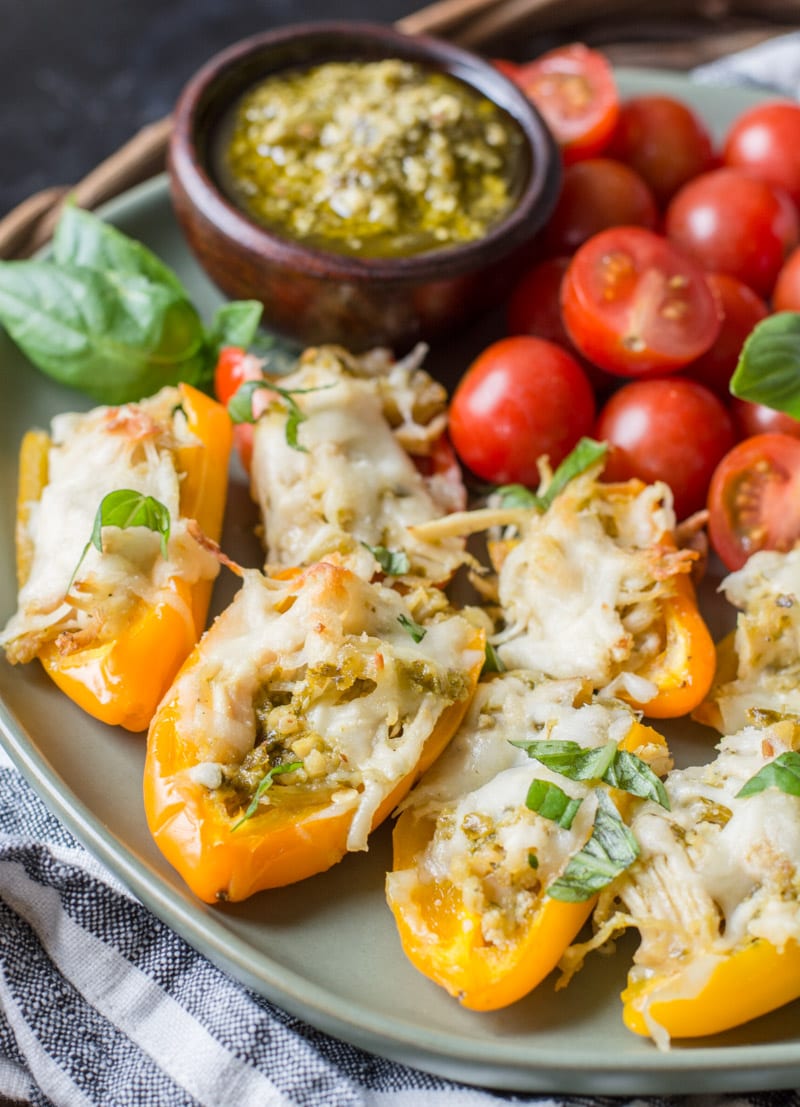 Sometimes simple is best. In this case we only need a bowl of shredded chicken, a jar of pesto, a bag of sweet peppers, and some mozzarella. Turns out, that simple combo makes for a fantastic dinner! You can probably guess how to go about this. Just wash and slice your peppers and remove any seeds. Toss the shredded chicken with the pesto. Stuff the chicken in the peppers, top with cheese and bake. Voila! Dinner is ready! These are fabulous as is, but I also really loved them dipped in warm marinara and served with a nice big salad!

Other Keto Recipes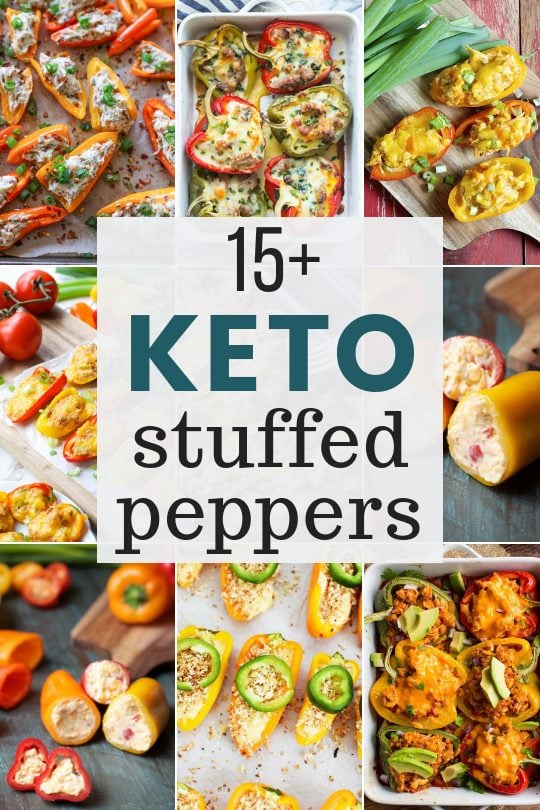 15+ Keto Stuffed Peppers