These Loaded Philly Cheese Steak Wraps are ready in just 15 minutes and packed with flavor!!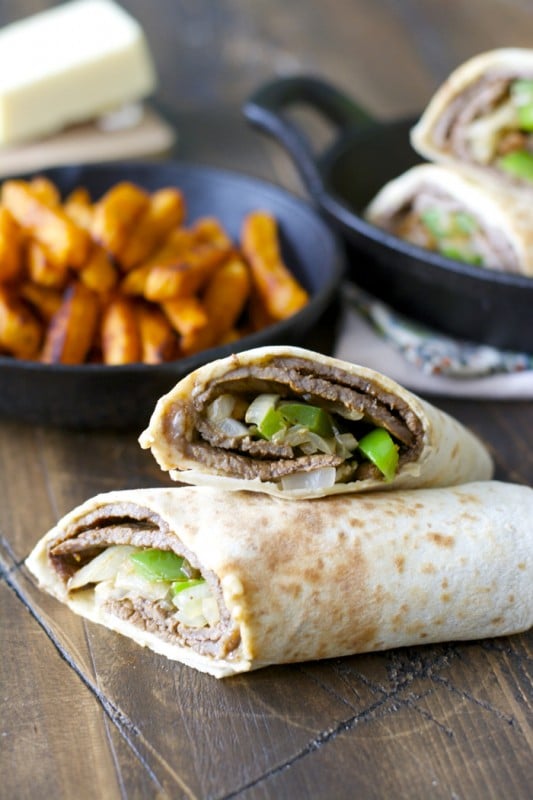 Our week of quick and easy dinners is getting ready to come to a close. I had a couple goals in mind when coming up with the posts for this week. First and foremost, I know these recipes haven't been the most complicated or extravagant dinners. If you are a master chef you are probably unimpressed. If using canned refried beans and bottled salad dressing make you cringe this hasn't been for you. However, as an avid food blog reader I feel that bloggers get so caught up in making a creative, uncommon, and impressive meal they sometimes forget about the readers that aren't looking for recipes like that.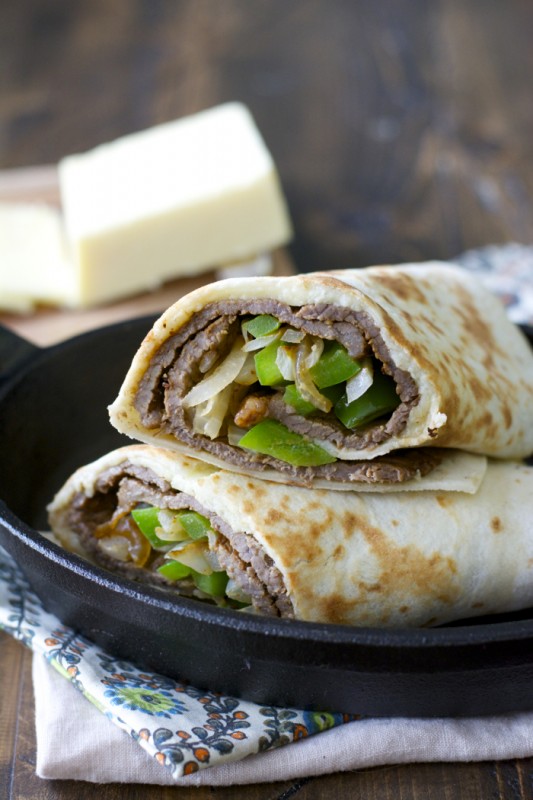 This week was focused on the college kid that needs to learn to cook basic meals, or the soccer mom that has to cook dinner with one hand while also juggling homework time with the other. Or the exhausted teacher who stayed at school too late and needs to come up with something fast. Basically, this was for NORMAL people who lead real, normal lives!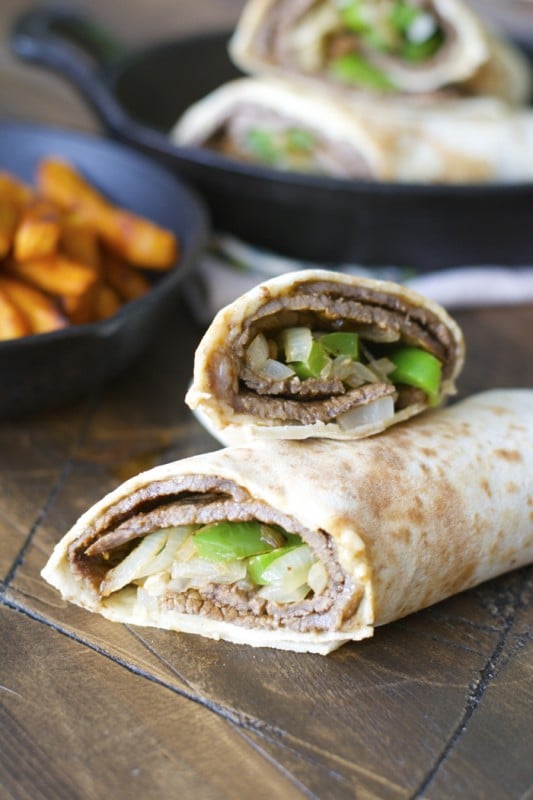 Earlier this week we covered a couple vegetarian options and an awesome seafood dish so now it is time for man food! What is more of a man food than a Philly cheese steak? Nothing. Not a thing!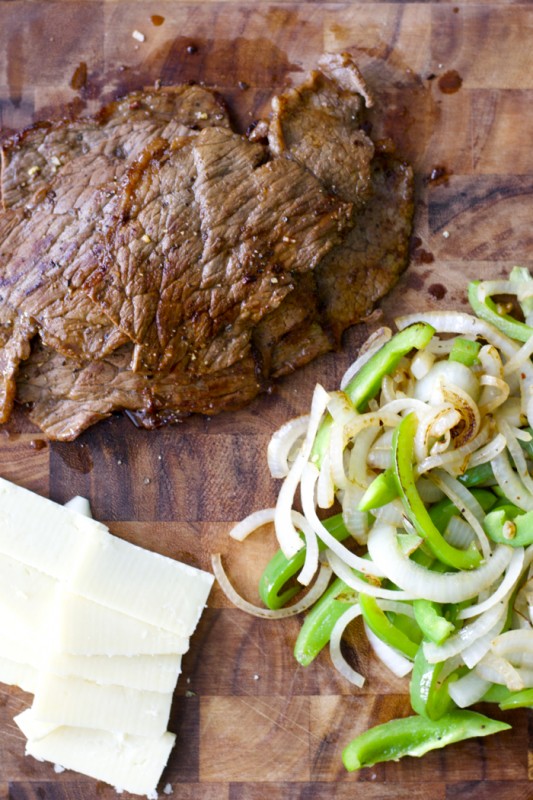 This quick and easy wrap uses already sliced steak from the store to make it extra fast. Sliced bell pepper, onion, a couple slices of cheese, and a nice big tortilla shell round out the dinner. Just cook up some fries or Smokey Sweet Potato Wedges and you have one man pleasing meal on your hands!
Other Easy Recipes