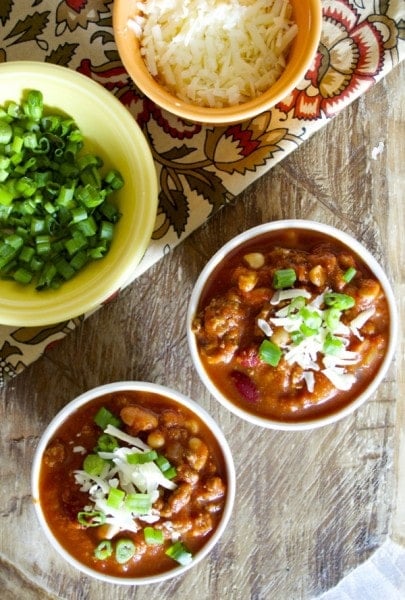 We like spicy things around here. Like real spicy. Like we-go-through-a-jar-of-hot-sauce-a-week kind of spicy.
But, because you might not like things spicy I try my best to keep my recipes fairly neutral. We normally eat burn your face off chili, but I have been working on a good hearty, bold chili that is full of flavor, but not spicy. I finally found a winner!
This Slow Cooker Three Bean Chili is so easy to throw together and can definitely feed a crowd! Just brown some ground beef and throw it in the crock pot with the rest of your ingredients and let it simmer all day!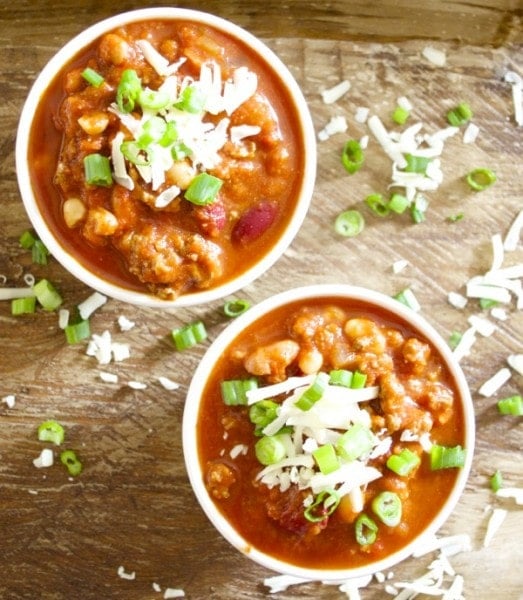 This does make a big pot full, so in case you don't need that much this does freeze really well. Just save half, or whatever you don't eat and freeze in a large freezer safe ziplock bag. It can be a great back up for for busy nights when you don't have time to make anything!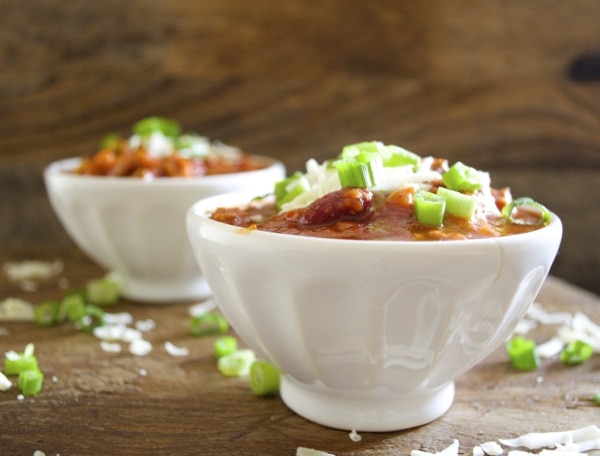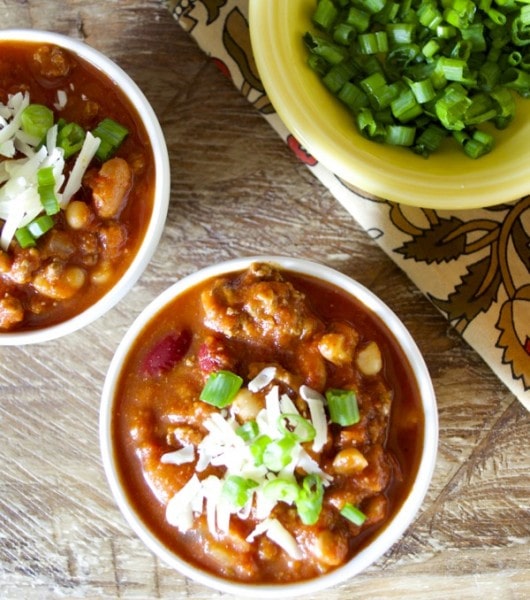 Need something to serve with your chili?! These Sweet Potato and White Cheddar Corn Muffins, Mexican Cornbread, or Summer Squash Muffins will do the trick!