These easy Cajun Shrimp Tostadas are full of zesty shrimp, refried black beans, fresh veggies and a delicious jalapeño ranch sauce! Ready in just 30 minutes and perfect for busy weeknights!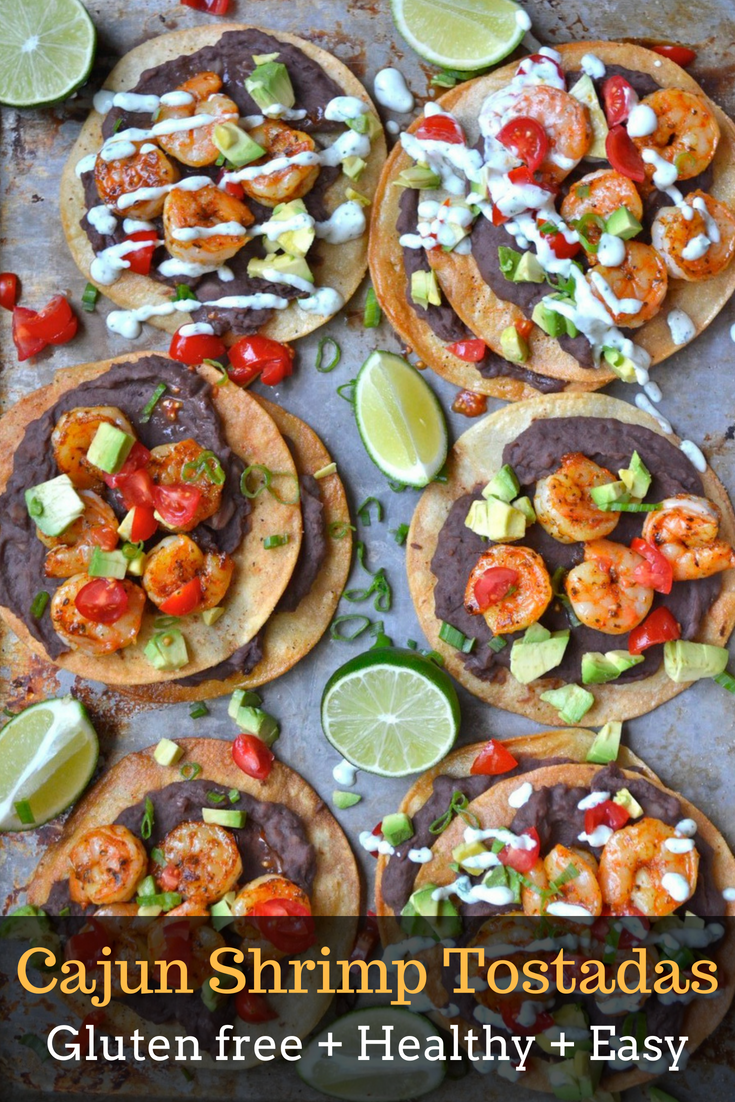 Whoa. Just whoa. I'm onto something here.These crispy tostadas are topped with refried beans, perfectly sauteed cajun shrimp, and garnished with freshly chopped tomatoes, avocado, and green onions. Grab a couple limes and this fabulous jalapeno ranch dip and you have perfection!
The fact that the pictures of these came out good is a complete miracle. I was so totally enthralled at how fabulous these looked and smelled that I snapped about four photos and chowed down! These have all of the flavor of a meal you slaved over but none of the work! This is loaded with protein from the shrimp and refried beans and all of the extras are healthy, too! And this is a really versatile meal you can change based on your preferences. I actually double stacked some of the tortillas to make it even more hearty.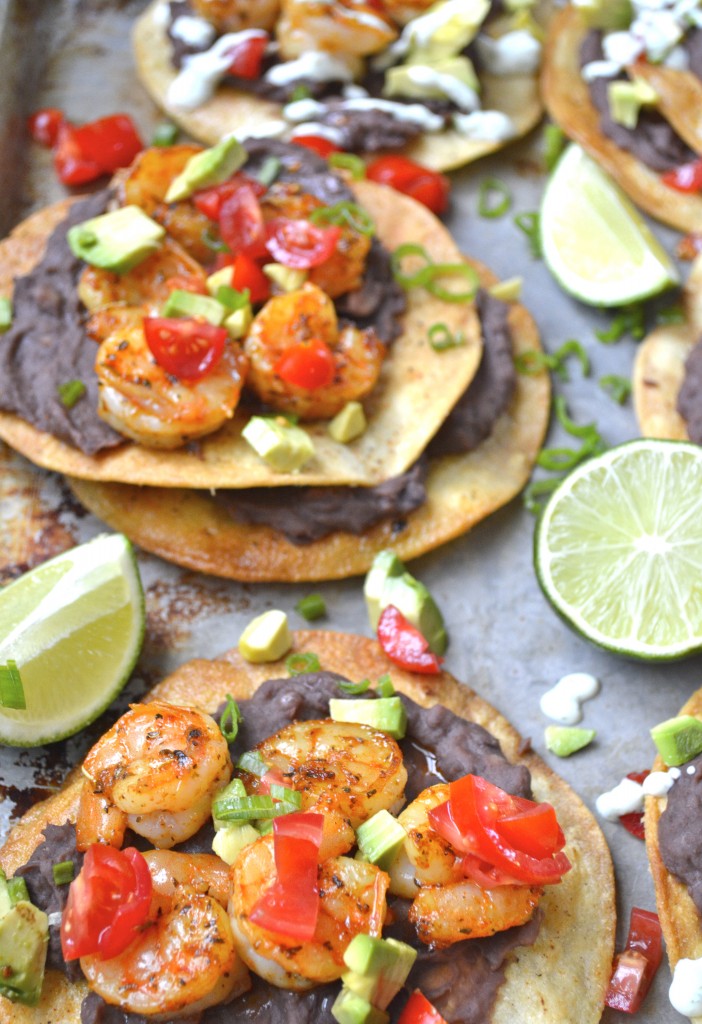 Truth be told, I am not a huge fan of shrimp. I mean I eat it, kind of. But if Mr. Maebell didn't absolutely love it I would probably never cook it, but I have got to tell you, this is so darn good I could eat it again and again!
A huge bonus is how quickly it comes together. I made homemade tostadas by frying corn tortillas in a little oil, but you could just purchase the premade ones if you prefer. Using the premade tostadas cuts this down to a 15 minute meal. Yes, really! This is the ultimate weeknight dinner.
So without further ado, I bring you Cajun Shrimp Tostadas! Go on, try it! You will love it!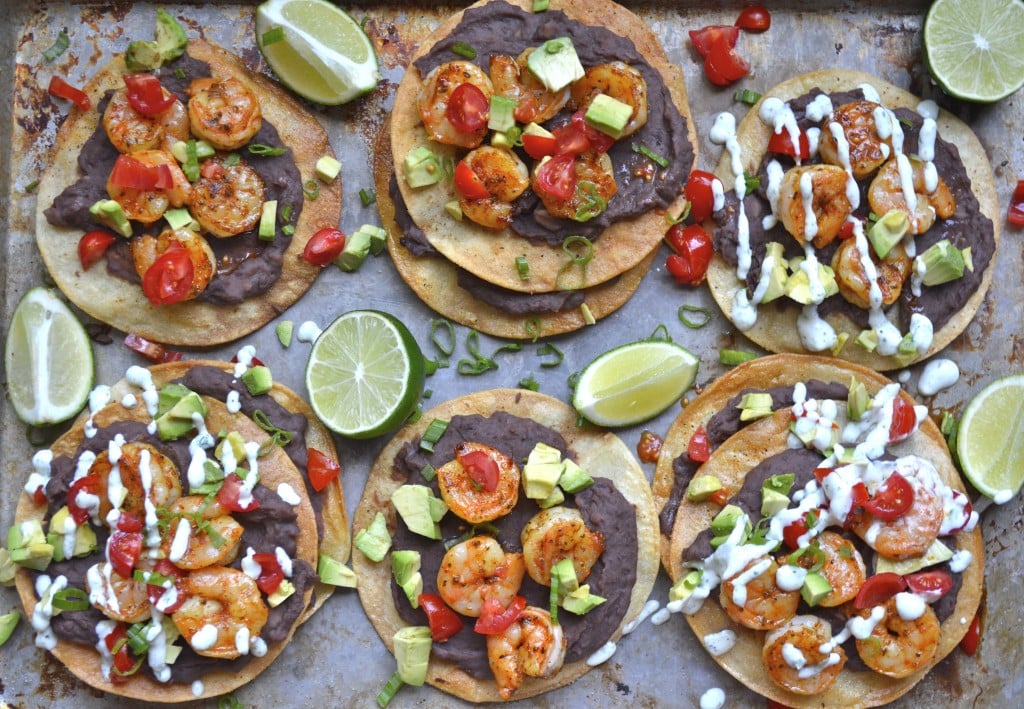 Easy Dinner Recipes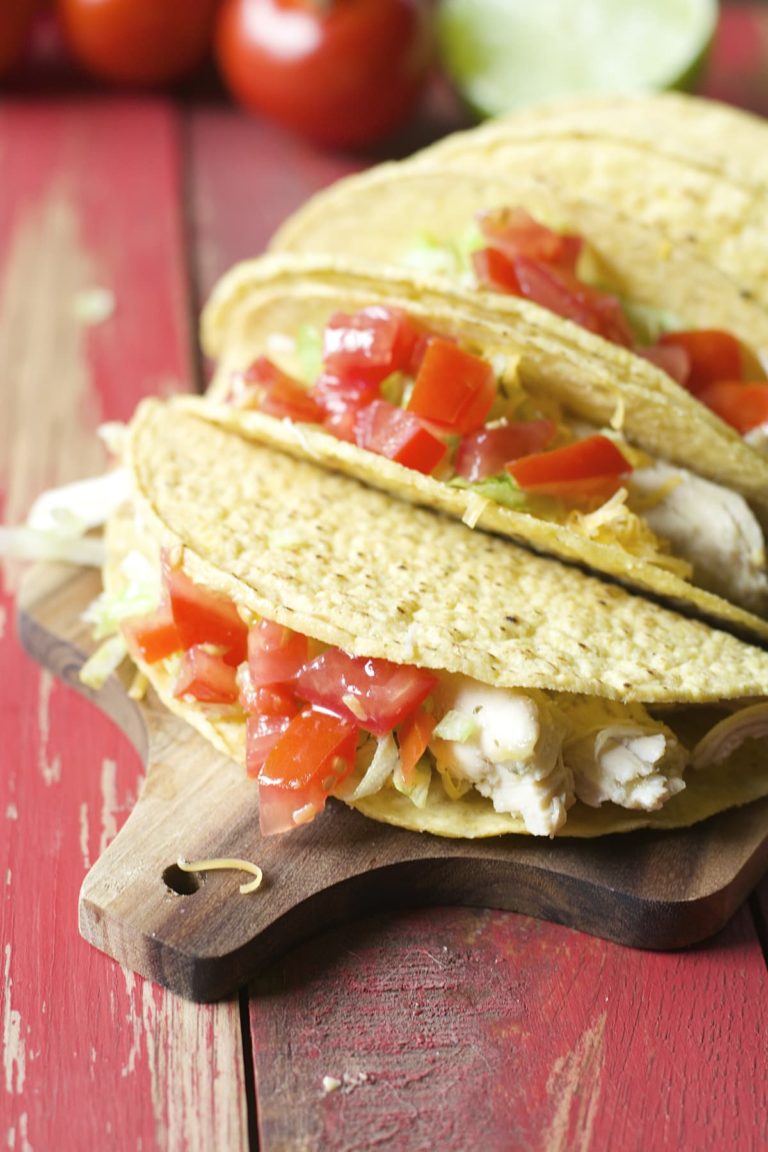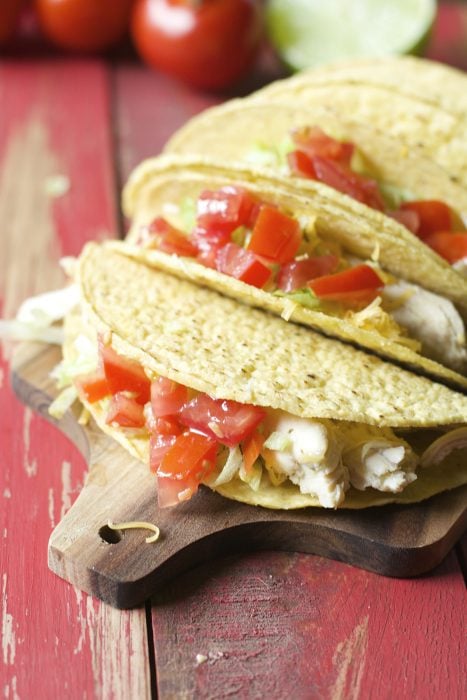 Zesty Slow Cooker Chicken Tacos
SaveSave