Please consider the following a public service announcement:
Grill your oranges, friends!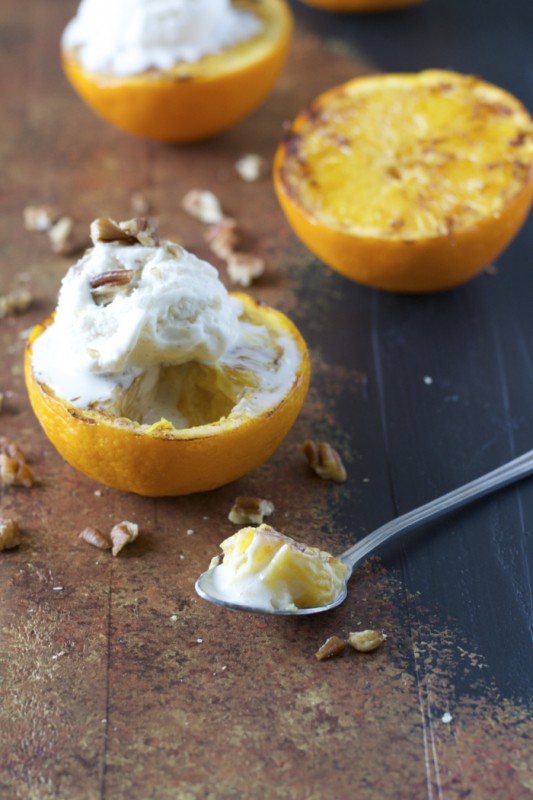 I really love crisps and cobblers, they are my favorite desserts. There is just something about warm fruit and spices topped with ice cream. It is delicious. So I wondered how oranges would do, but I kind of worried about how they would bake, so I decided to take a different approach. Grill them!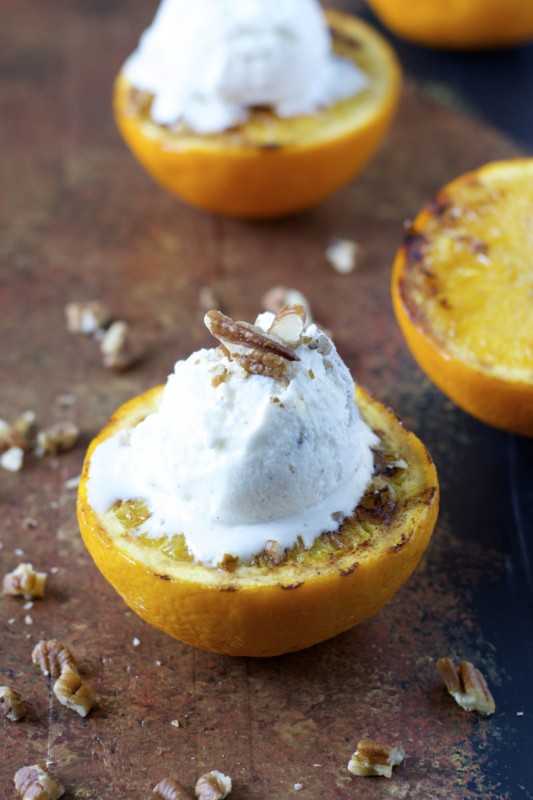 I actually stood in front of the grill holding two sliced oranges debating on if I should continue with my experiment. I really hate wasting food and I couldn't decide if I was about to char up a perfectly good orange for no reason.
But of course, I caved.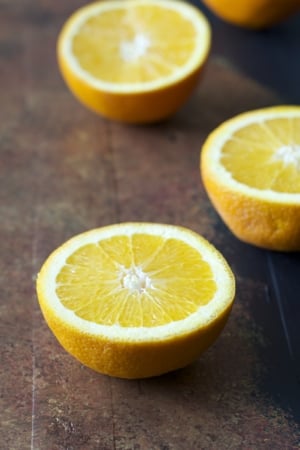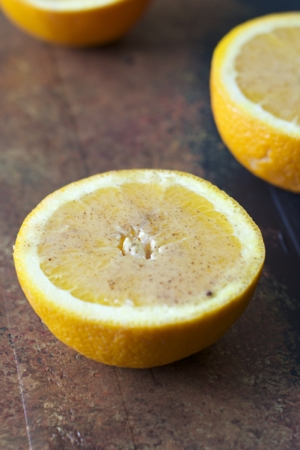 After I tasted this I am totally clueless as to why this isn't already a thing. It is so good! I brushed the oranges with a little melted butter mixed with vanilla, ground ginger and cinnamon. The spices are not enough to be the star of the dish, but it gives just a hint of added spice to really enhance the flavor of the orange. Then to take it from really good to totally excellent I added a scoop of butter pecan ice cream on top and sprinkled a few extra pecans for good measure.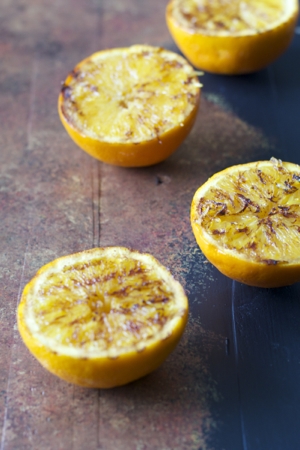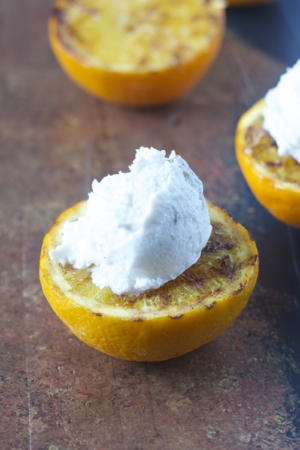 This magical thing happens when you add cold ice cream laced with buttery pecans to piping hot citrus, just try it! You will see!
This is absolutely the easiest dessert ever. There are just five ingredients included, six if you add ice cream, which I highly recommend. It takes all of two minutes to prepare, and there is virtually no prep work or clean up involved. Heck, you don't even have to serve these on plates, you can just eat it right out of the peel!