Try these easy Greek Salad Wraps with Roasted Red Peppers! This easy and healthy wrap recipe perfect for lunch or dinner!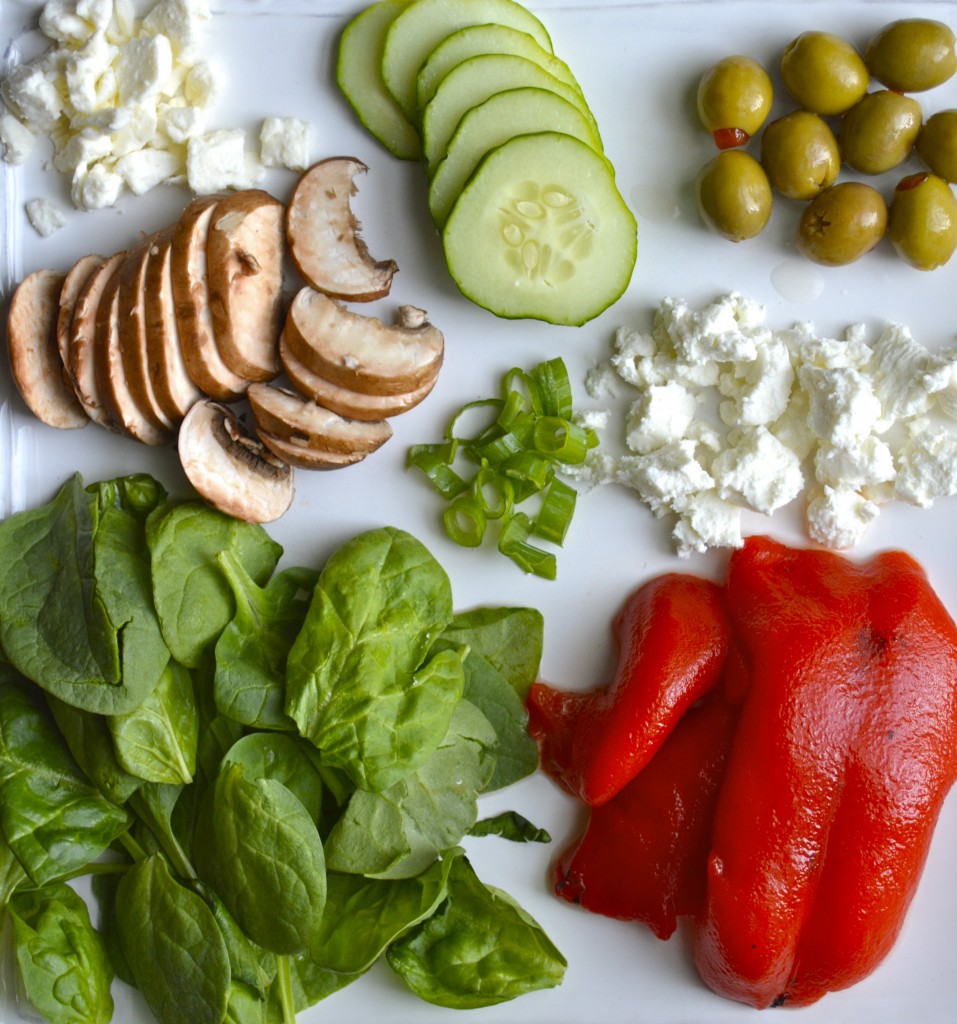 My lunch is painfully plain. It is the same every single day. I have a Greek salad, or at least what I call a Greek salad. Baby spinach, cherry tomatoes, cucumber, feta, olives and dressing. I like it, I really do. Those are some of my favorite flavors, but lets face it, everyone needs a little variety every now and then!
Since those basic salad ingredients are staples in my house I decided to change it up a bit. Instead of a boring old salad in a bowl I threw it in a wrap, added some goat cheese and roasted red peppers. Turns out, it was just the mix up I needed. It was healthy, refreshing, and full of flavor! It was also very filling! I ate this for dinner one night and almost couldn't finish the whole thing, almost. 😉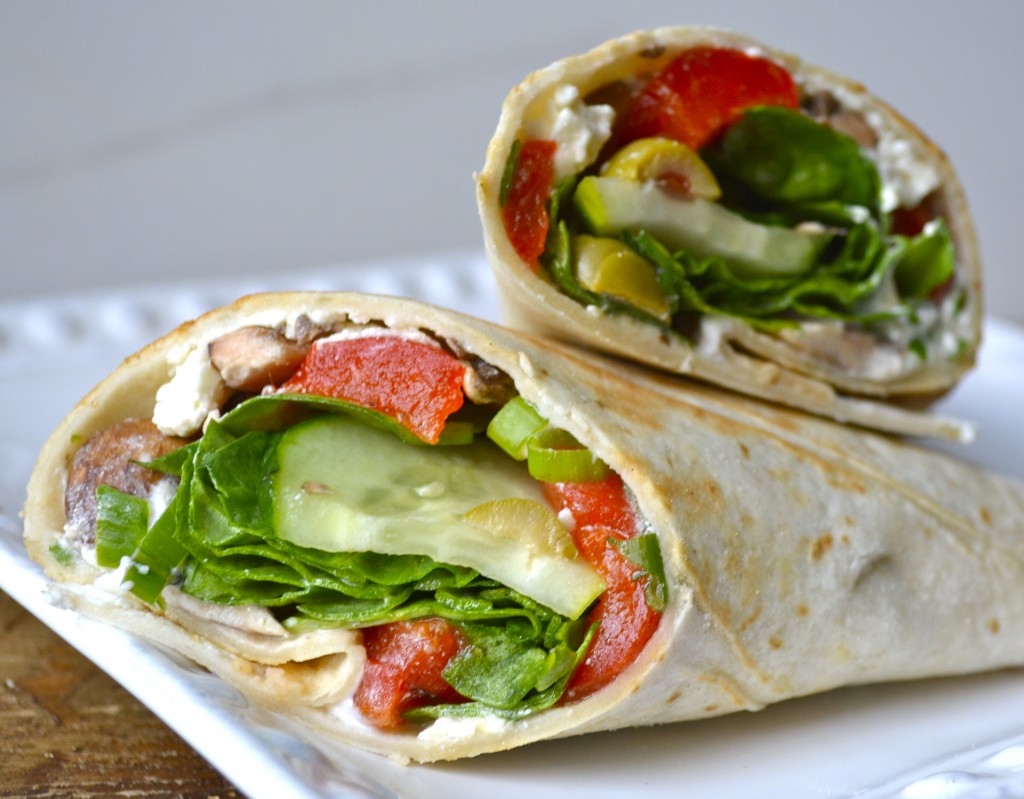 You can totally adjust this based on your personal preferences or what you have on hand. But I warmed an Udi's tortilla (they are gluten free) but you can use whatever brand you prefer. I threw in some nice chunks of goat cheese, sliced baby bella mushrooms, roasted red pepper and let it all get nice and warm. Then I slid the wrap out of the skillet and added the spinach, olives, feta and cucumbers. You can add the ingredients all at once, but I didn't want my spinach to wilt while I was warming the tortilla. Again, personal preference is key here! 🙂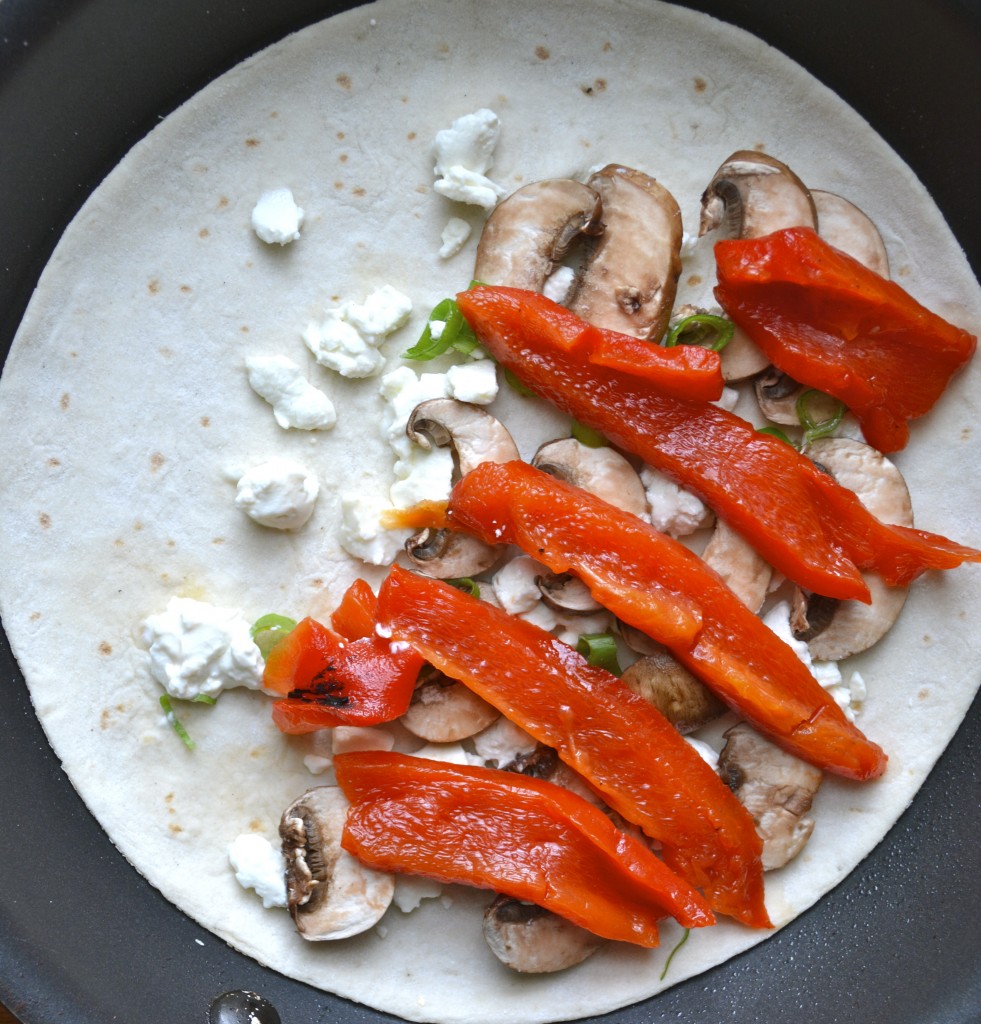 I didn't add any dressing or spreads since all of the vegetables were so fresh and juicy and the two cheeses provide the perfect balance of creamy, melted goodness!
Just in case you're in a salad rut like me, keep this one in mind! Salads magically become more fun when you put them in a wrap!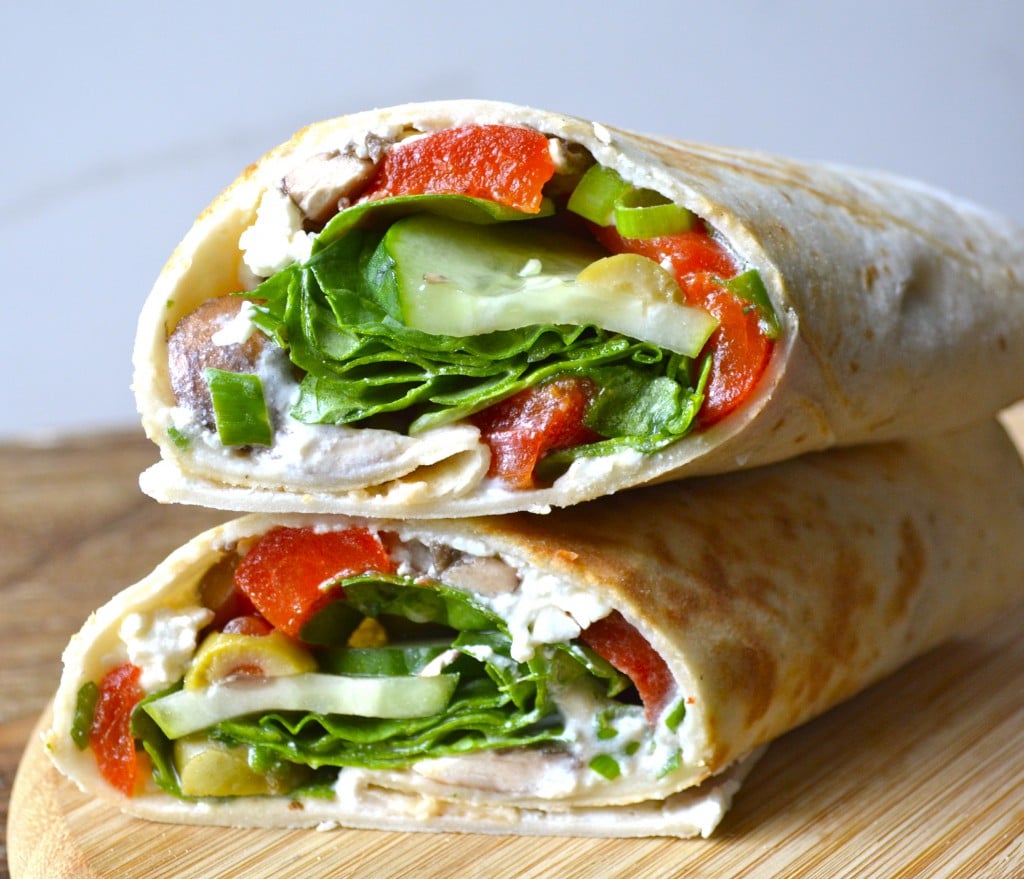 Looking for other healthy quick dinner ideas? Try this
Grilled Zucchini Hummus Wrap
or this
Spicy Avocado Spinach Quesadilla
!