This easy Blended Coconut Mocha Frappuccino combines creamy almondmilk with chocolate, coconut and rich coffee for the perfect summer pick me up!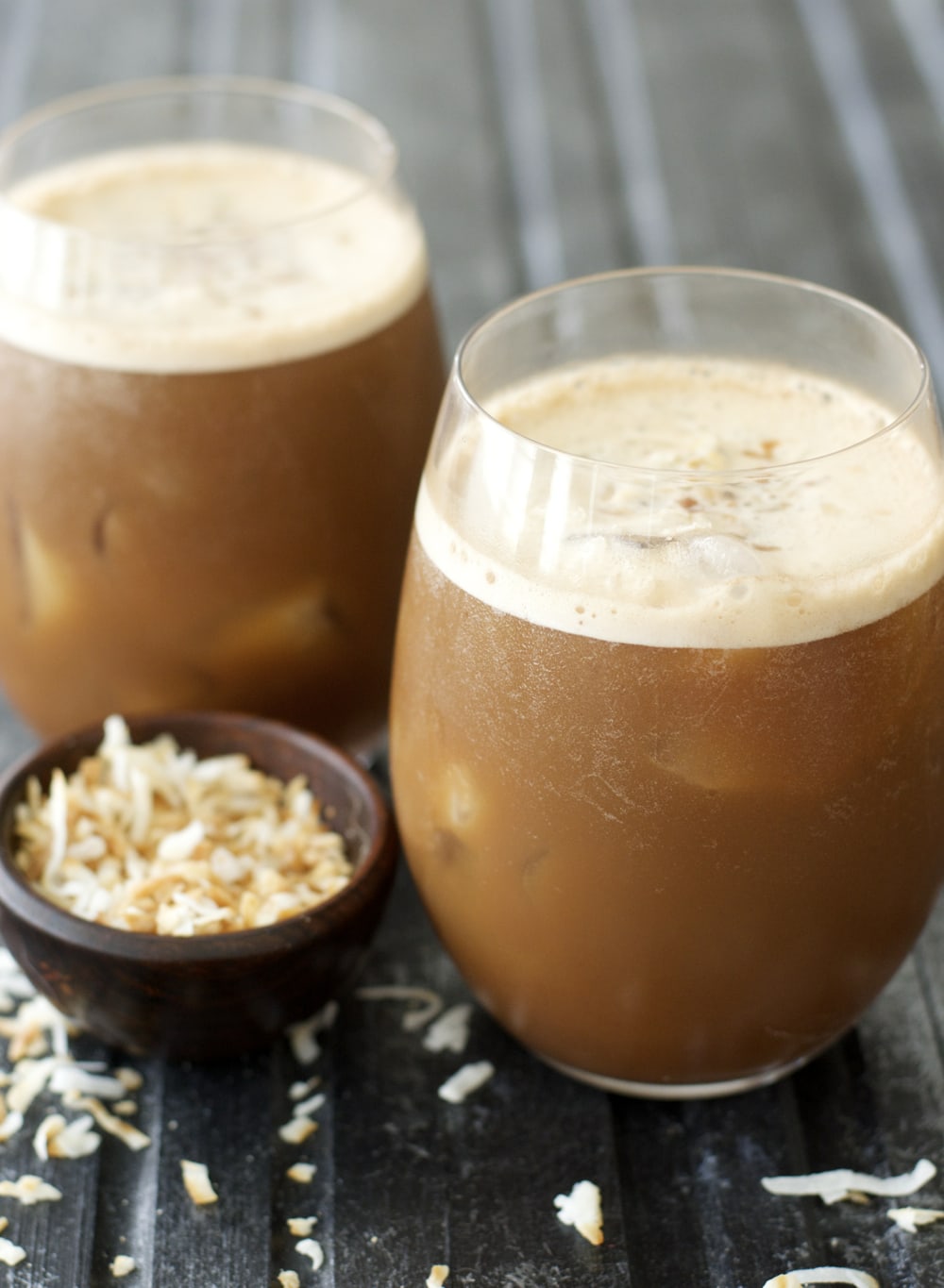 Growing up my family was split into two teams. Team Mom, Team Dad, Team Brown eyes, Team Blue eyes, Team gimme-all-the-coconut, Team I-will-die-if-I-eat-one-shred-of-coconut. As I sit here writing this, sipping a Coconut Mocha can you guess which team I am on? Yep, team leader for the brown eyed, coconut lovers right here. My blue eyed, I-prefer-a-coke-float counterparts are rolling their eyes.Whatever. More for me 🙂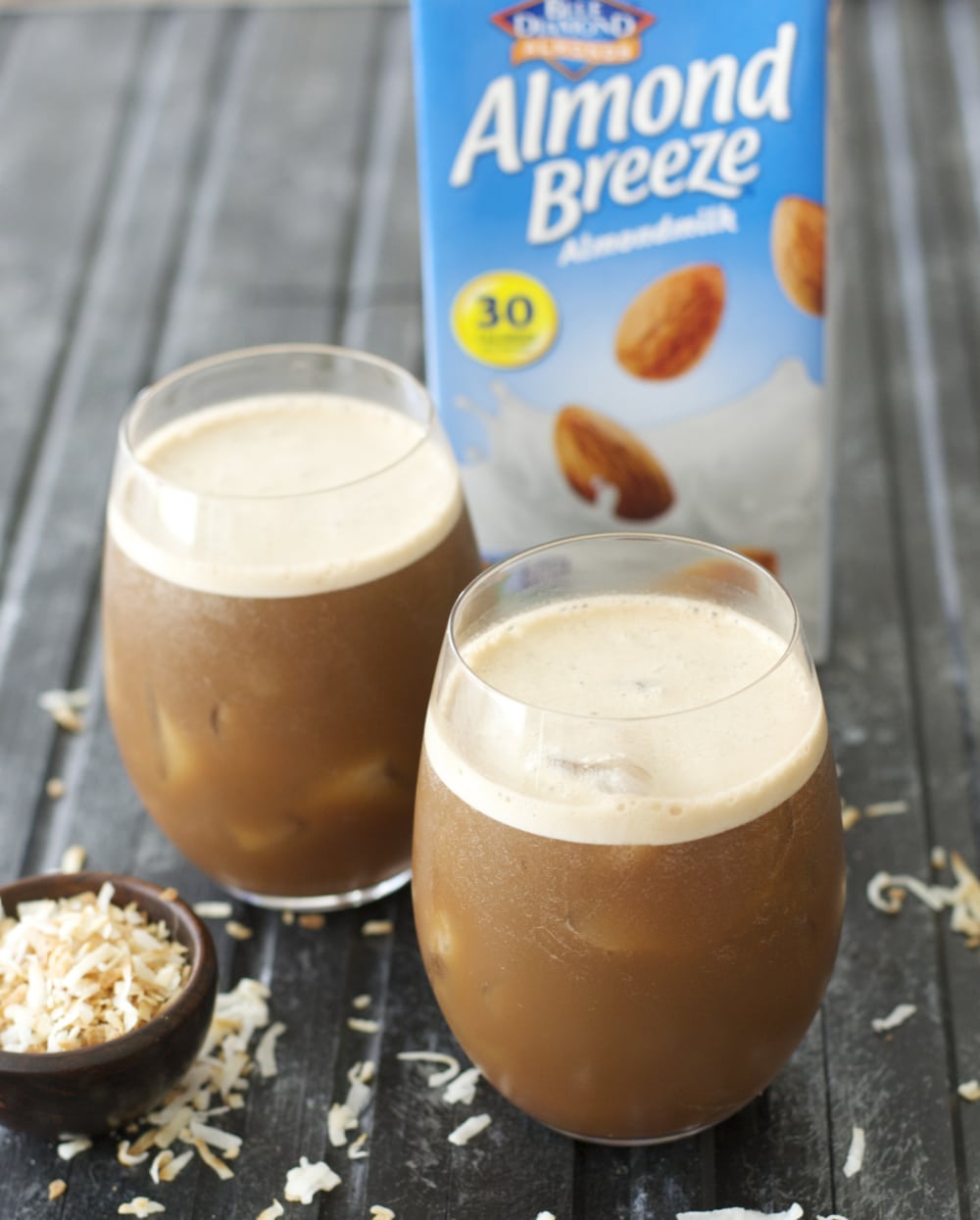 I have shared my love for the combination of coconut, coffee, and rich dark chocolate before when I shared the Coconut Mocha Snack Mix and Coconut Mocha Espresso Balls. That was earlier in the year when it was too darn cold to be walking around drinking icy drinks. Lucky for us, summer is in full swing which means it is all but required to make this ice cold chocolaty drink to bring in the new season.
Just in case you have never had it this is a knock off of Starbucks Coconut Mocha Frappuccino. I tried this drink for the first time years and years ago in Hawaii, and fell head over heels in love. Since then they have occasionally brought it back during the summer. The last couple years I have eagerly waited for summer to come around to see if they would bring back my beloved drink, but no such luck. That is why I had to come up with my own version, which has probably saved me a ton of money and calories, so I should probably be grateful. I like to keep things simple so no crazy ingredients here, just coffee, milk, coconut extract, vanilla syrup and some chocolate. But the key is to add some toasted shredded coconut to the top. So. Good.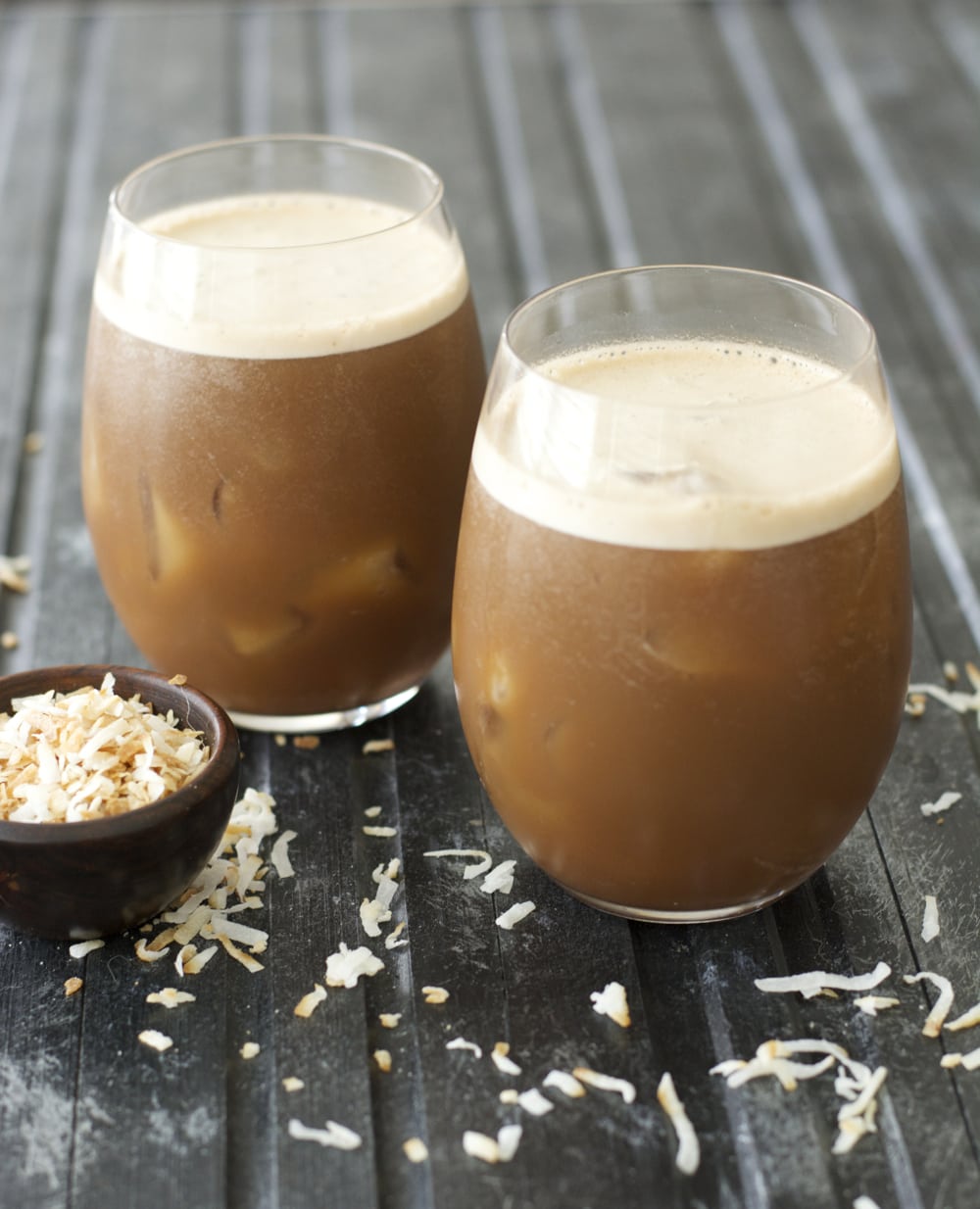 This is the perfect tropical drink to share in honor of the upcoming Summer Olympics! Blue Diamond Almonds is proud to be an official sponsor of USA Volleyball! So you can sip this tropical inspired drink and cheer on our team!
I used the cold brew method for the coffee, you can find that
here
.
This post is sponsored by Blue Diamond Almond Breeze Almondmilk. Almond Breeze believes in the best. That's why we only use Blue Diamond Almonds to make our almondmilk and why we're proud to be an official sponsor of USA Volleyball. Visit www.ServeUpYourBest.com for a chance to win $5,000 for the ultimate beach day, learn fun volleyball moves, get Almond Breeze coupons and smoothie recipes!"