I have mentioned it before, but every Sunday night of my childhood we had junk food for dinner. Of course, I didn't really realize it was junk food at the time. But now, looking back at all of the popcorn, cheese and crackers, chips and dip and coke floats we ate I sort of can't believe my parents did that.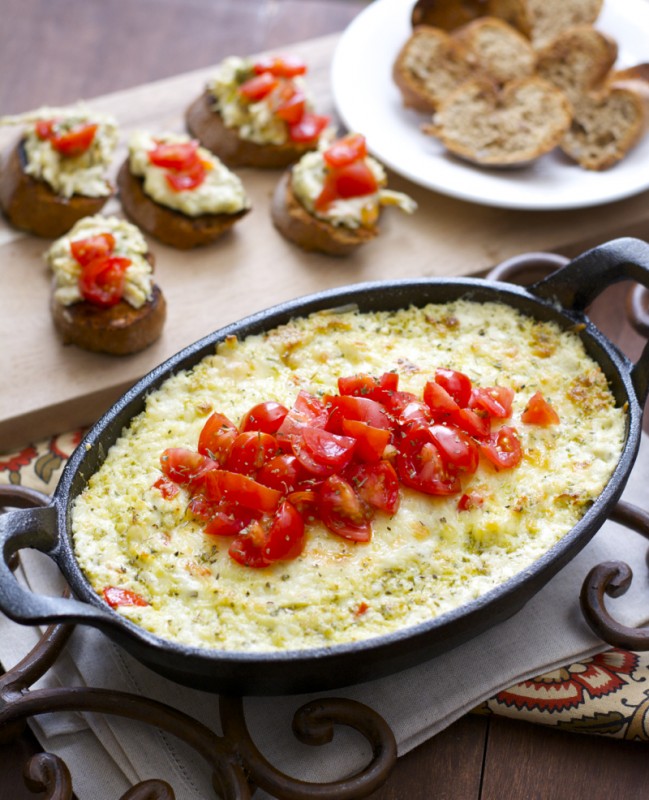 Not that it was bad. Actually, I think we ate pretty well growing up. My Mom cooked all of the time, I don't have many memories going out to eat until I was a lot older.
I think Sunday night was kind of Mom's night off. One night where she didn't have to beg kids to finish dinner or cook all evening, then clean up, it was just a free night.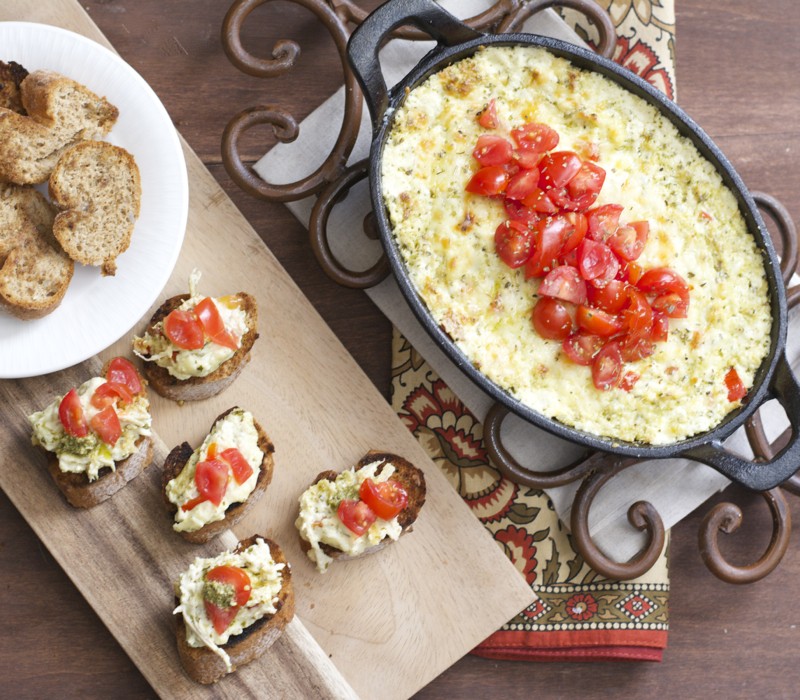 As an adult, I find myself needing those free nights sometimes. Meals that are delicious, easy and that always, always get eaten. This was how I felt last week. I was tired of mopping up paw prints, I was tired of laundry, and recipes, I was just tired!
So, I opted for a free night. I made this Pesto Chicken Dip and toasted some delicious gluten free bread and we ate dip for dinner and binge watched Big Bang Theory.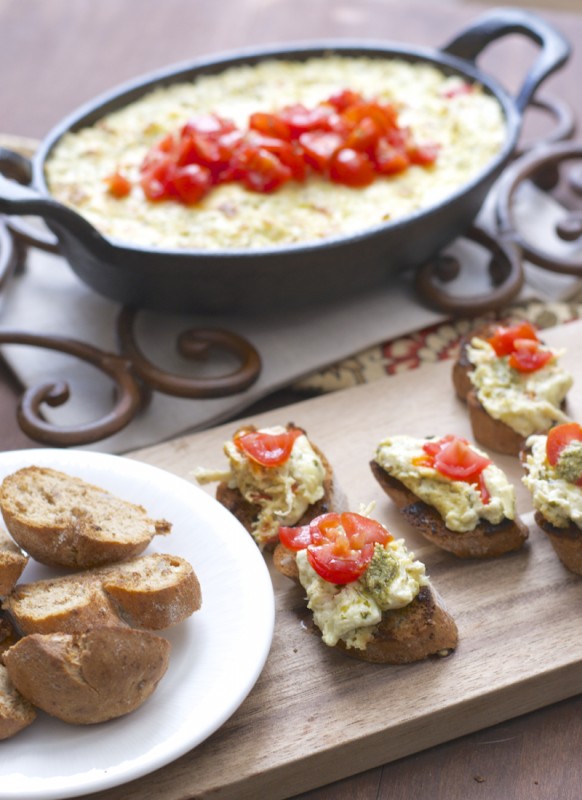 As it turns out, sometimes free nights are good for the soul.
 Other Easy Appetizers!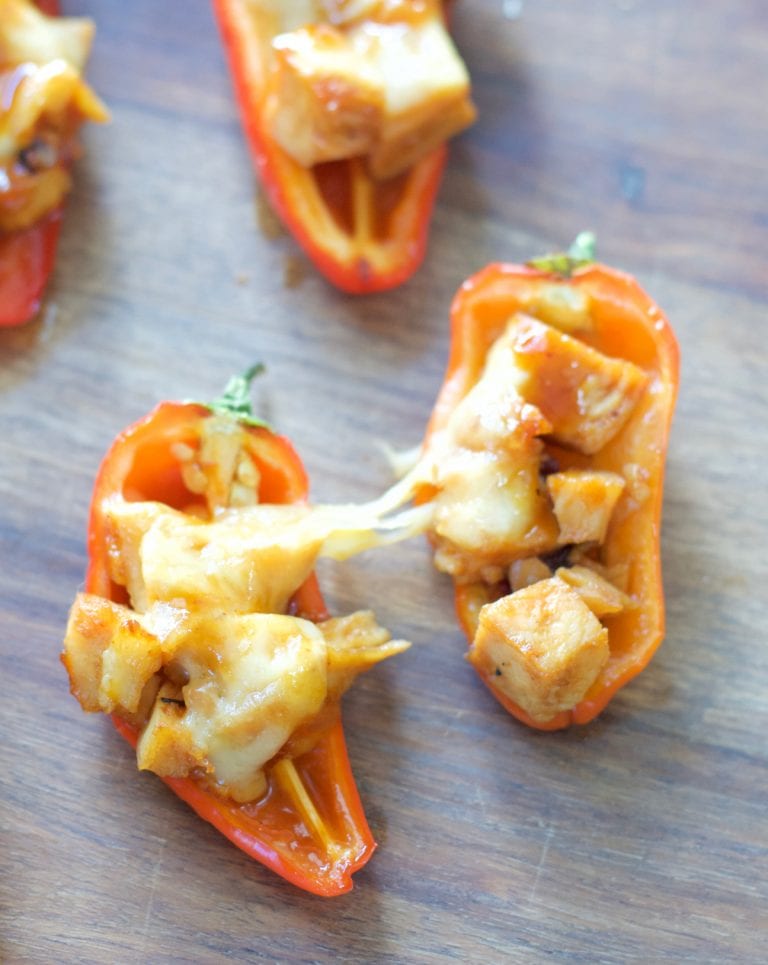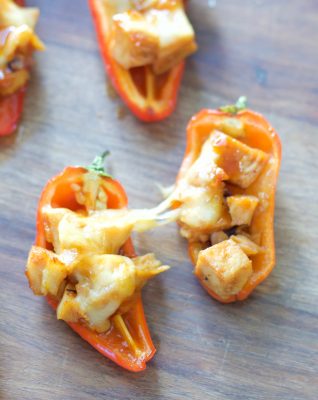 Honey Chipotle Chicken and Gouda Stuffed Sweet Peppers