My love for snack food runs deep. I have mentioned it before when I shared Crab and Artichoke Dip with you, but every single Sunday night of my childhood we ate junk food for dinner. 
To this day, I still believe cheese and crackers, popcorn, and chips and dip are a complete meal. I can't help it! It is just engrained in me just like "don't leave wet towels on the floor" or "there is really no point in making your bed." (yes, that was really my mom's philosophy!)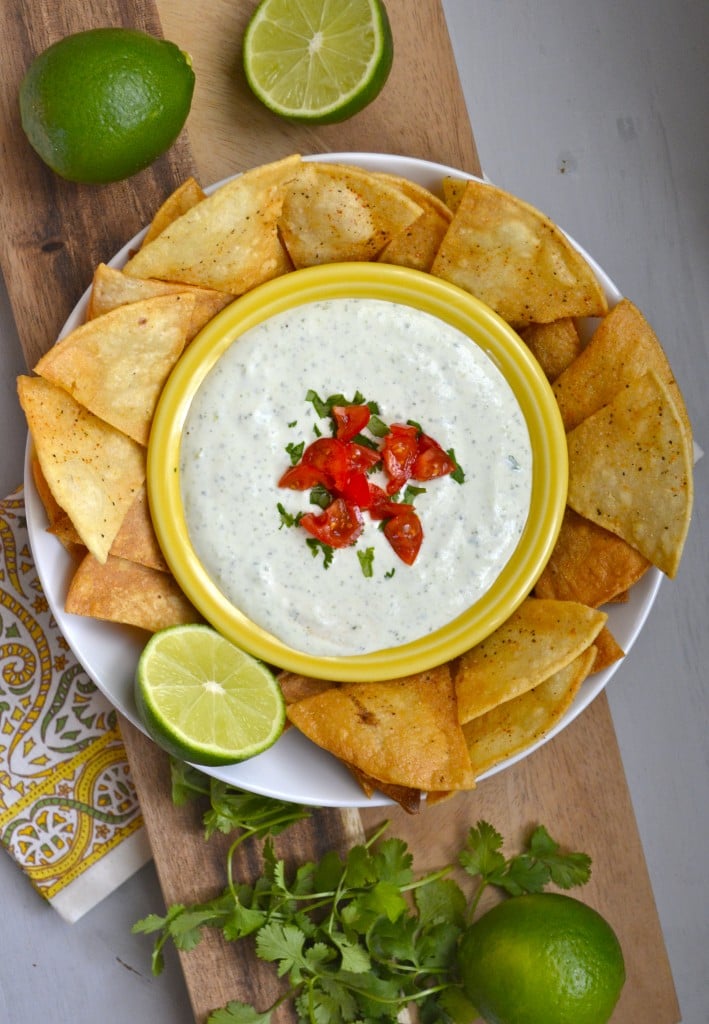 Because of this snack food addiction, I am always looking for ways to put a healthy spin on traditional junk food. This Jalapeño Ranch Dip is a great example. It uses light sour cream, fresh jalapenos, cilantro and lime juice to make a tasty, refreshing dip you will love. And a big bonus is that it takes about two minutes to prepare! This is a great one to hang on to in case you need to take something out to the lake to snack on this summer or an easy appetizer for your Memorial Day picnic.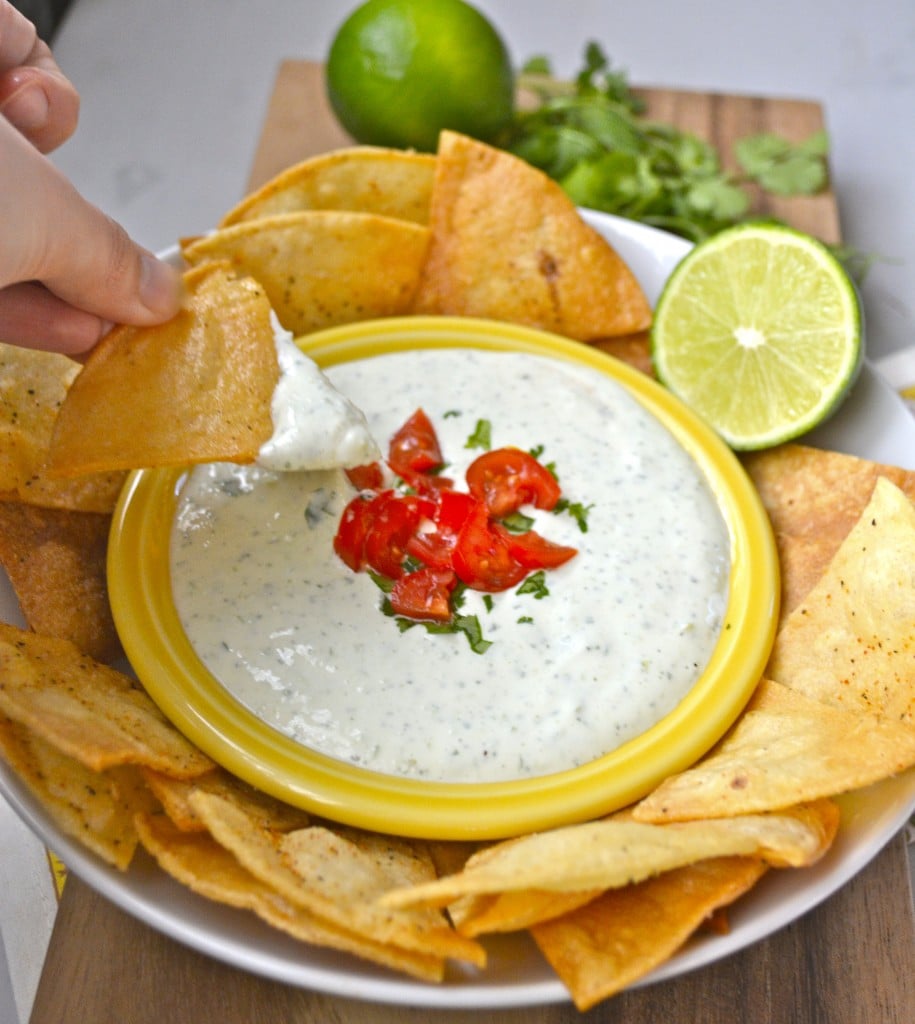 Since I made this I have been putting it on everything! I drizzled it over shrimp tostados, stuffed pablano peppers, and dunked sweet potato fries in it. It really goes well with anything. So if your looking for a quick and easy recipe give this one a try, it won't disappoint!

Jalapeno Ranch Dip
Ingredients
1 16 ounce container of light sour cream
1 package ranch dressing mix
3 fresh jalapenos, seeds removed
½ cup cilantro
1 lime, juiced
Instructions
In a blender or food processor add your seeded jalapenos. Then pulse the blender a few times just until the jalapenos are broken up into chucks. Add cilantro and pulse a few more times until your peppers and cilantro are broken up.
Add sour cream, ranch mix, and the juice from the lime. Blend until mixture is completely incorporated.
Serve chilled. I think this is better the next day when the flavors have had time to meld together, but it can be served immediately.