Raspberry Dark Chocolate Chunk Frozen Yogurt, an easy three ingredient snack you can feel good about!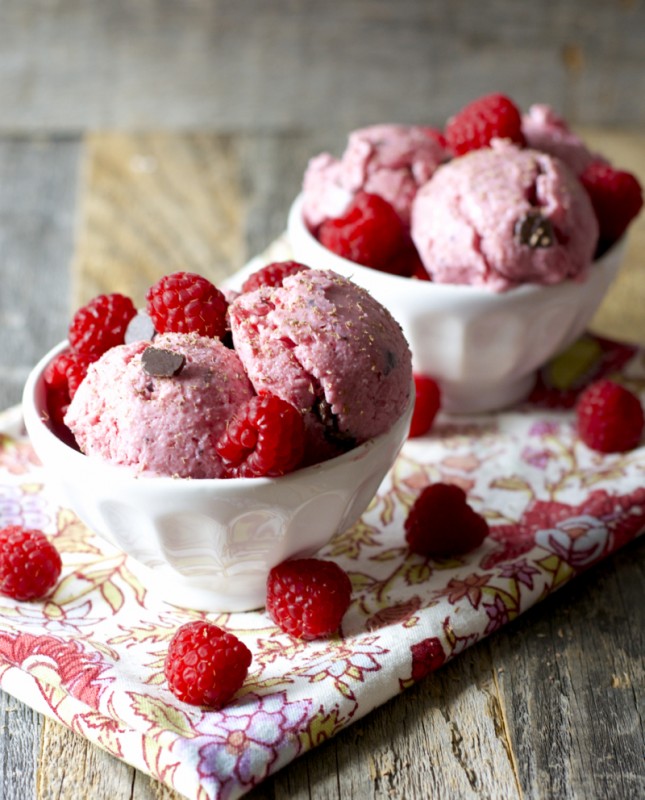 Sometimes, my sweet tooth gets the best of me. Sometimes, no matter how hard I try I just can't shake it. I want something sweet and decadent! Something totally delightful to indulge in. Unfortunately, I probably get this feeling too often. I have a weakness for rich dark chocolate, chewy cookies, and creamy ice cream!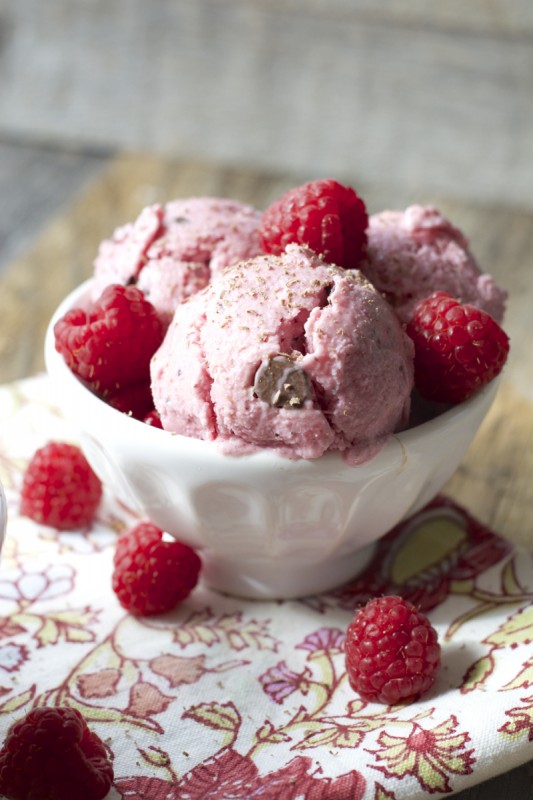 Luckily, I do have a few tricks up my sleeve. I like to satisfy those sweet tooth cravings with something a little lighter and more skinny jean friendly. Some of my favorite tricks are indulging in a little chocolate covered fruit. It is sweet enough to settle a craving but not too terribly bad for you if eaten in moderation. Or a bowl of frozen yogurt topped with all sorts of fruits and nuts.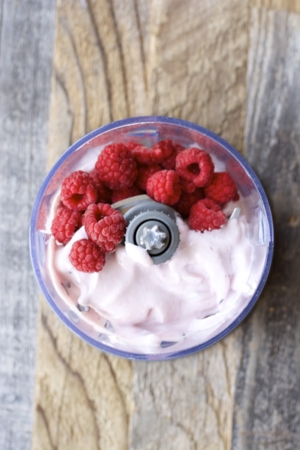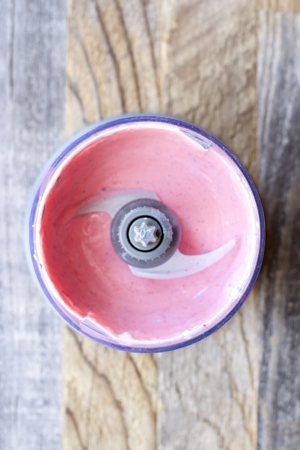 This totally addictive Raspberry Dark Chocolate Chunk Frozen Yogurt is the best of both worlds. It includes chunks of rich dark chocolate in a creamy raspberry flavored frozen yogurt. For this, I used the new Raspberry Chocolate Chip Muller Ice Cream Inspired Yogurt. It is sweet and creamy and delicious as a quick and easy snack.
To turn this into a dessert I blended the yogurt with frozen raspberries and added dark chocolate chunks. Then just toss your mixture into the freezer and you have a wonderful rich and decadent treat anytime you need a way to satisfy your sweet tooth! It is a nice alternative to ice cream that packs 7 grams of protein per serving and a generous serving of fruit!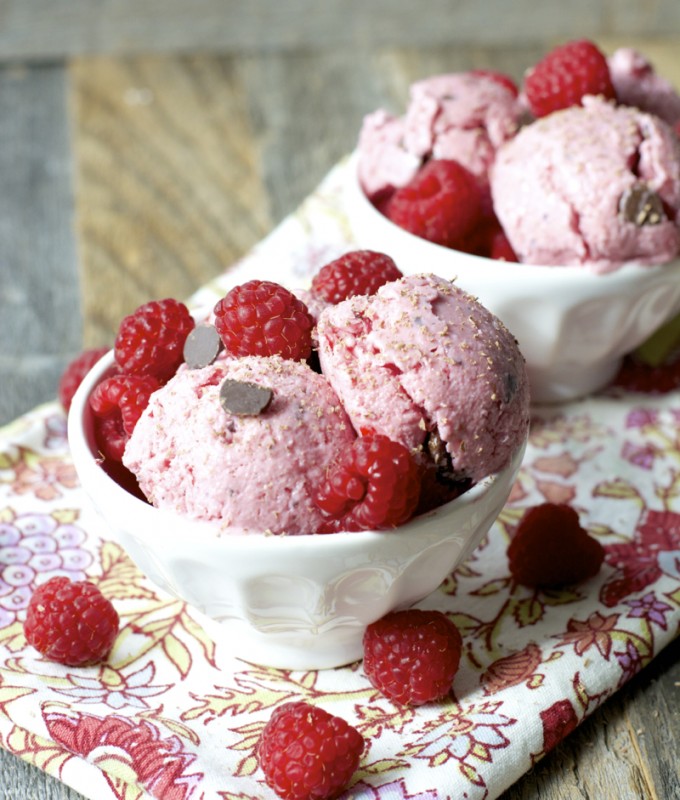 Now you can feel good about eating dessert first!
For More Healthy Treats Follow me on Pinterest!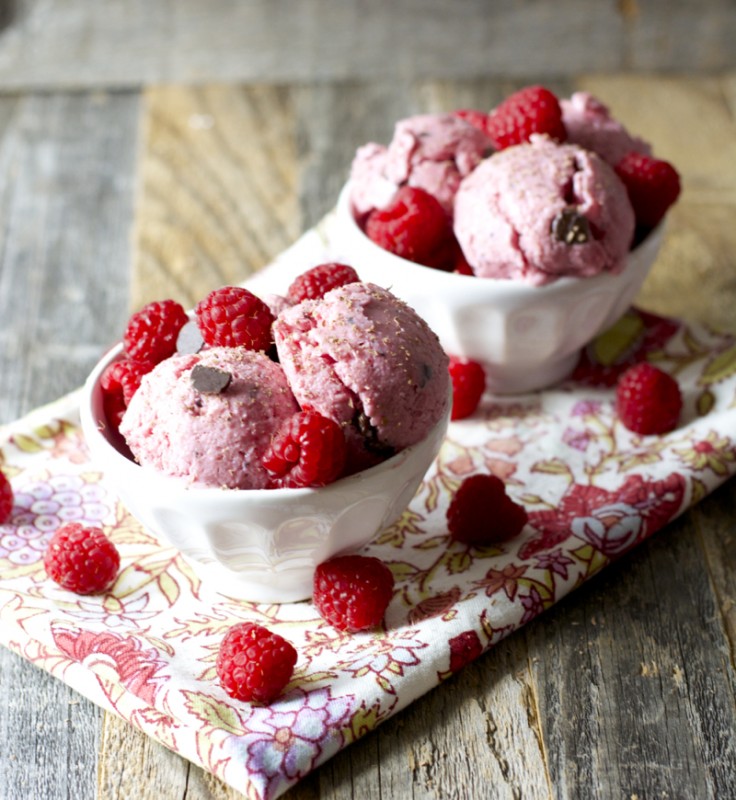 Love Muller? Visit www.Mullerquaker.com to sign up on for their mailing list and receive the latest news and offers. As a thank you, you'll also get a coupon to use toward your next purchase!
Check out more tasty recipes from Muller here or watch for upcoming Müller® Ice Cream Inspired Yogurt demos at Walmart, which are being held on March 12-15.
This post was sponsored by Müller® Ice Cream Inspired Yogurt, thank you for supporting brands that support Maebells!