I know it is September, I know that everyone is all apples and sweat shirts and let's drink Pumpkin Spice Lattes but if you are south of the Mason Dixon or my friend Natalie in California it is still hot. Like summertime hot.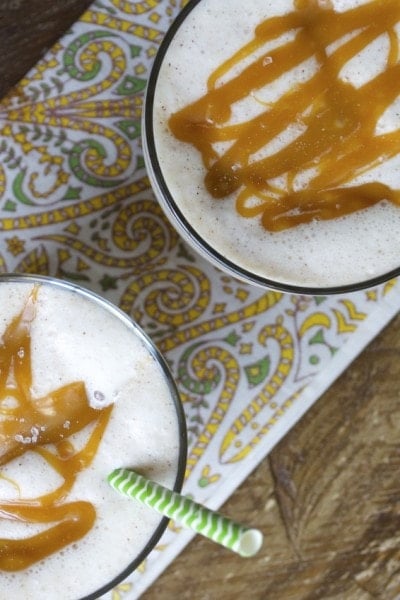 So I am having a hard time getting into the fall recipes. But since October is only like a week away I figured I needed to get on board. So, today I have the perfect compromise Salted Caramel Apple Cinnamon Smoothie, all of the wonderful flavors of fall, fresh apples, brown sugar, cinnamon, caramel, in a light ice cold smoothie that works if the weather won't cooperate!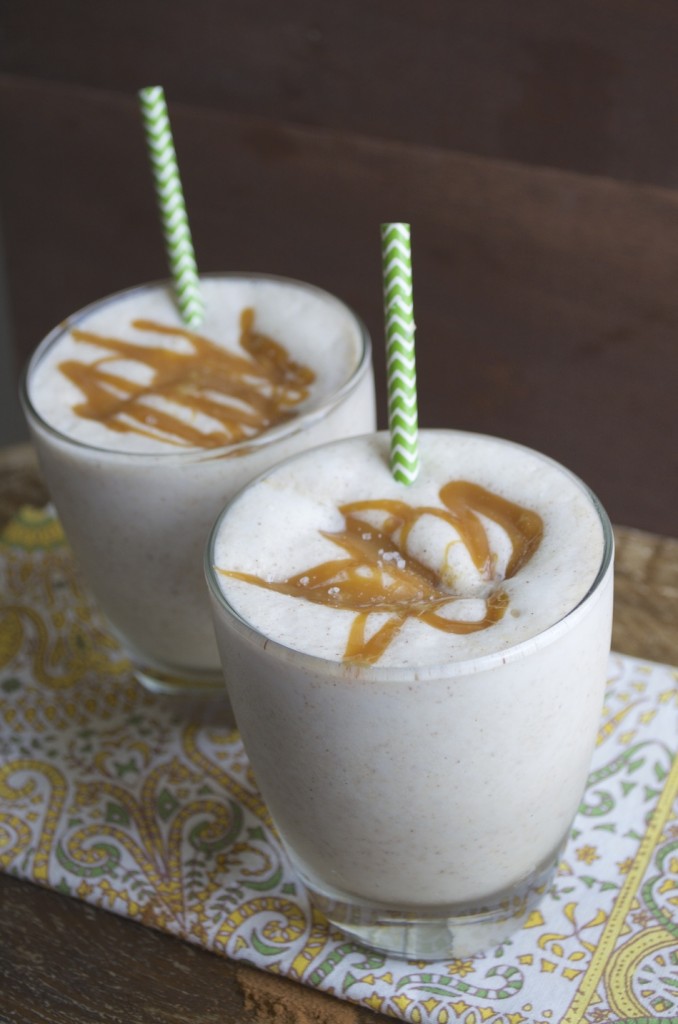 The major flavor comes from caramelizing freshly chopped apples, this doesn't take that long but it adds a ton of flavor. I let the apples simmer in a little butter, cinnamon, and brown sugar until tender. Then let them cool. I added them to the blender with ice, milk, frozen fat free cool whip and gave it a whirl. I topped it with caramel sauce and sea salt.
It's that simple!