These Jalapeño Lime Chicken Fajitas are packed with flavor for a great healthy meal!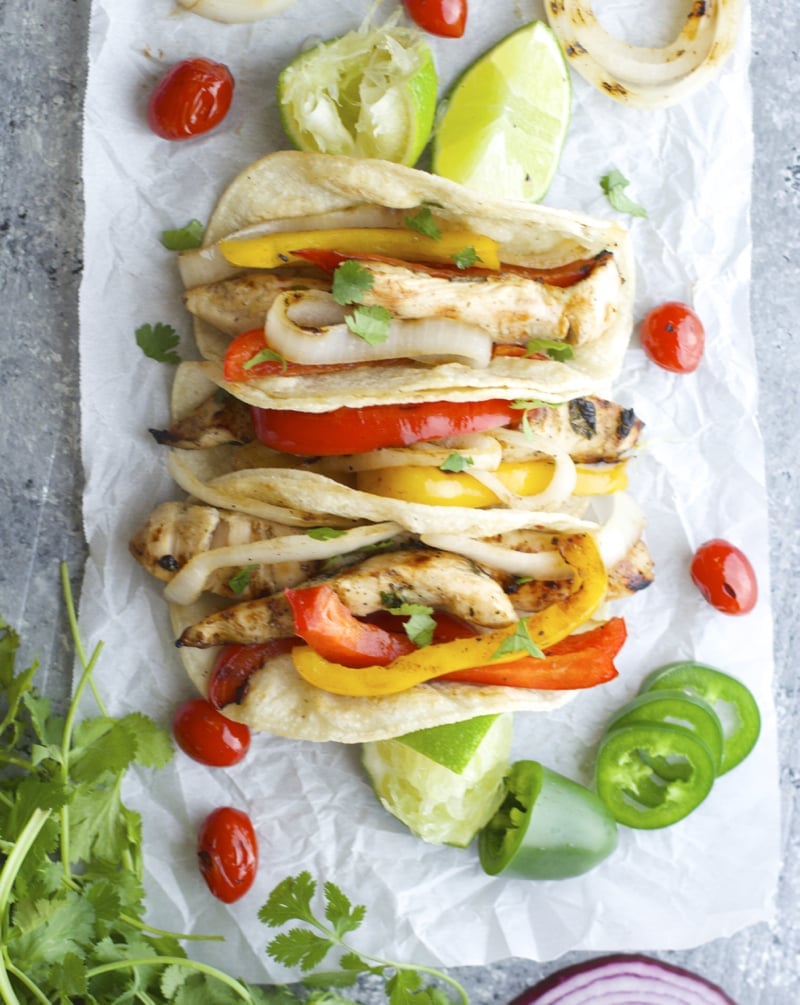 I am, and always have been, really big on seasonal foods. I try to always enjoy the best of what each season has to offer. Summer, fortunately, doesn't just have great food it provides us with -what I affectionately call- grilling season.
You know what I mean. There is just something special about being outside, sun on your face, and the smell of burgers on the grill! It is special enough that it must have it's own season. So, I am officially declaring grilling season open! It's here!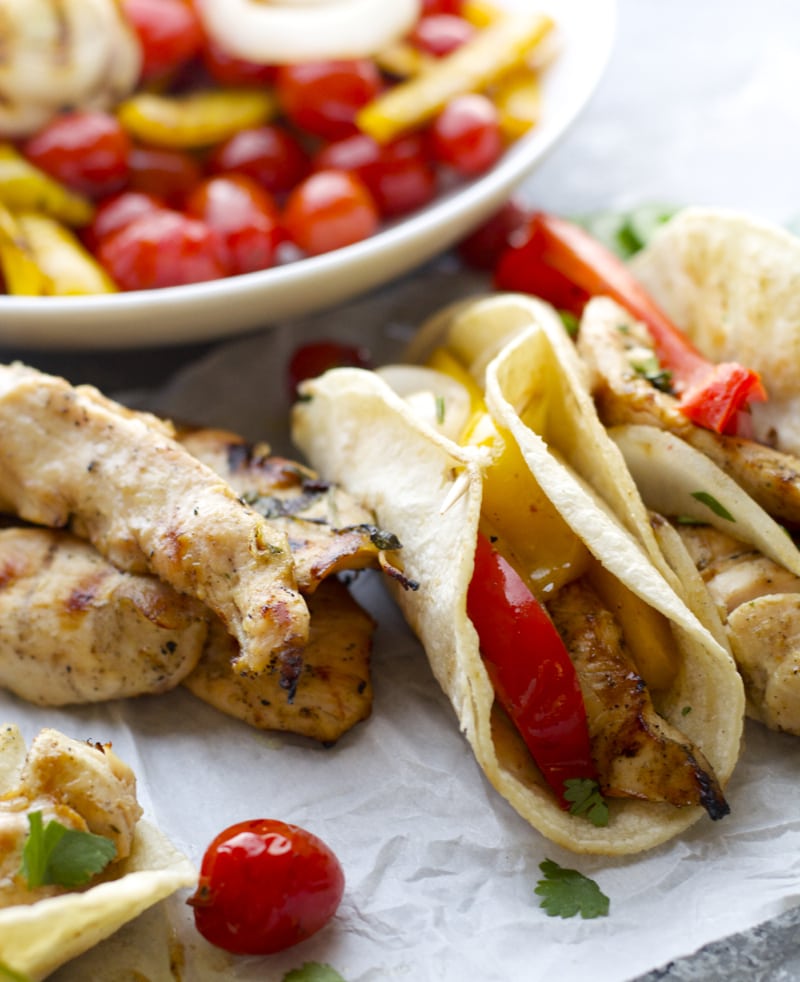 In honor of warmer weather and sunny skies I decided to make a big pile of piping hot Jalapeño Lime Chicken Fajitas! These fajitas are a game changer. They take basic ingredients like chicken, peppers, onion, lime, cilantro, and garlic and turn them into something really special. The key is the marinade! Instead of reaching for a packet of seasoning or the bottled stuff, we make our own.
Here is how we do it!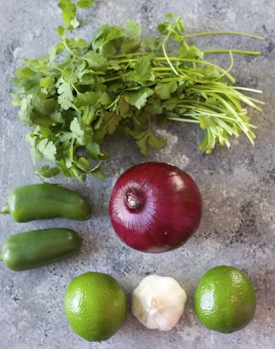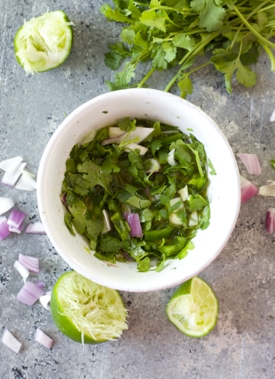 Grab some limes, garlic, jalapeños, red onion, fresh cilantro and a couple other pantry staples and get to work! Combine your ingredients in a large plastic bag, and add some sliced chicken breast. Toss the mixture around a bit to make sure everything is nice and covered. And if you feel like living on the wild side you can throw the juiced lime peels in with the marinade to give it a little extra zing.
Now comes the hard part. The waiting.
Let the chicken marinade at least 8 hours. So you can do this in the morning before work, or if you want to give it lots of extra time to soak up that jalapeño lime goodness you can do it the night before. Either works fine.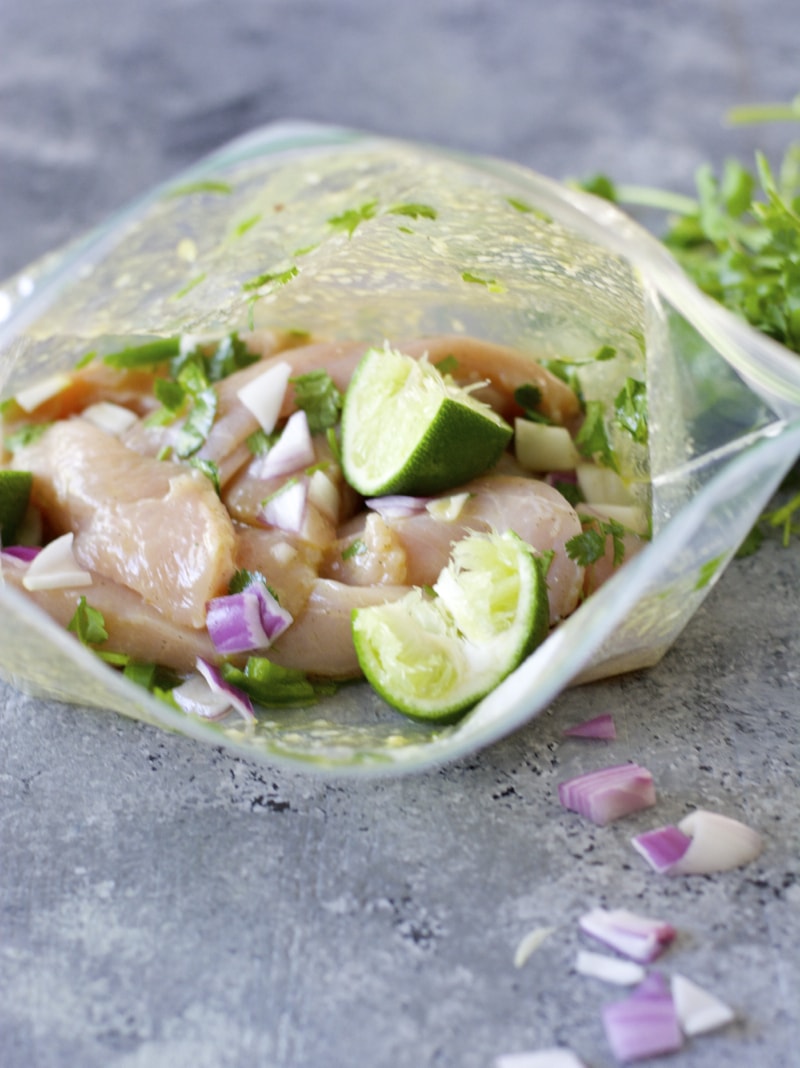 After your chicken has marinated it's time to prep your veggies. I sliced an onion, bell pepper and threw in some cherry tomatoes, for good measure. Drizzle or spray a little olive oil and salt and pepper over the veggies to give them a little extra flavor.
Heat your grill to medium heat and add your chicken breast, cook on each side 2-3 minutes or until golden brown and juicy. Remove chicken from heat and add the vegetables, grill until lightly charred.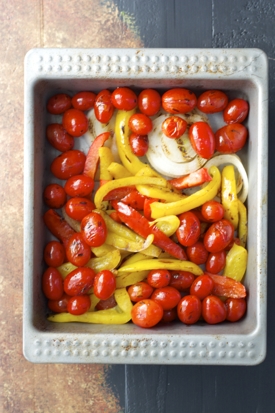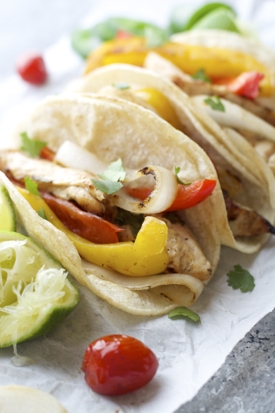 Grab some warm corn tortillas and pile the grilled chicken and veggies as high as you'd like! Garnish with a lime wedge and some cilantro for the perfect healthy dinner! These fajitas are pretty impressive on their own, but paired with some Avocado Bacon Dip or some Jalapeño Ranch Dip and you have a real fiesta on your hands!