These Cabbage and Black Eyed Pea Stuffed Zucchini Boats are Southern comfort food at it's finest!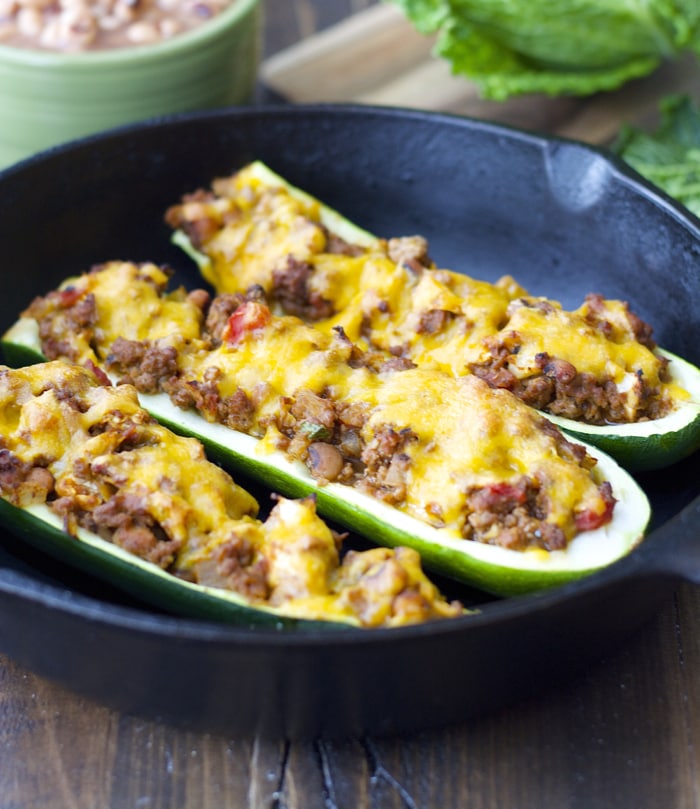 Can you believe it is the last week of July?
I cannot wrap my head around this!
Last week I spent the week on my parent's farm. It was a much needed break from life for a few days. There was lots of porch sitting, pool lounging, garden picking, and dog chasing.
My whole family was there, including my sister that lives across the country, my younger sister who is about to move even further across the country, and my brother. It was a really wonderful time. Full of love and laughter and teasing, and I couldn't help but feel a bit blue when it was over.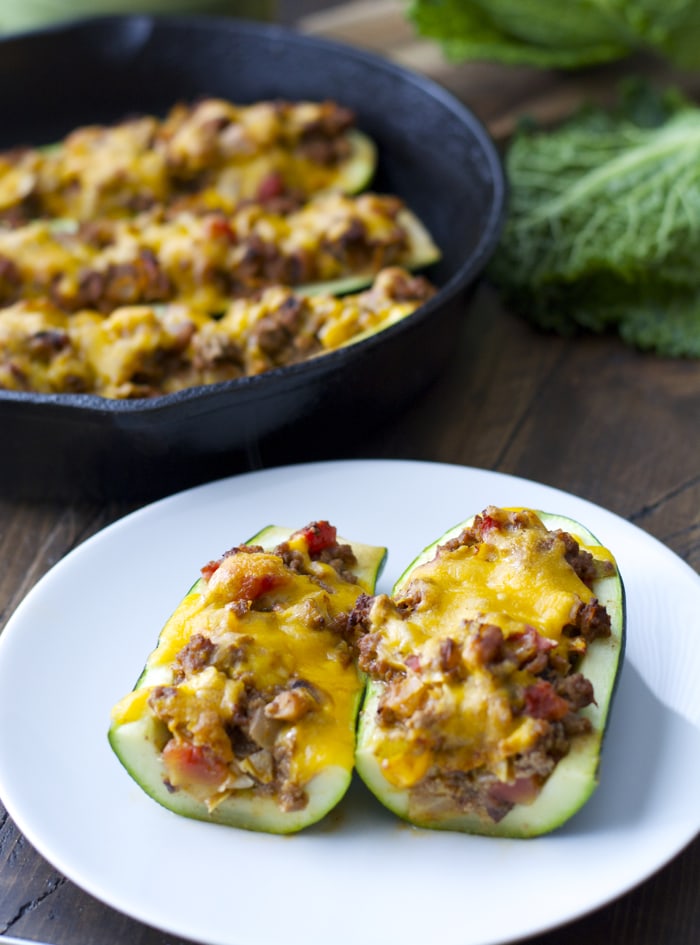 I moved away from my parent's farm 8 years (omg, has it really been that long) so I have left hundreds, thousands of times since then but leaving on Monday made my heart ache just a little bit.
I know this is part of life. You grow up, you move on, and you start a life of your own, but it was a little hard to hug my sisters goodbye and not know when the next time I will get to do that. So as I pulled out of the drive way and passed the barn and the hay fields I pulled my sunglasses down, said a prayer and shed a tear or two. It was one of those weird moments in life where you feel happy, proud, sad, excited and scared all at the same time.
And what do you do when you feel all the feelings?
You make a big batch of comfort food! This zucchini is stuffed with ground beef, black eyed peas, tomatoes and cabbage then topped with cheese. If that doesn't sound like comfort food I just don't know what does!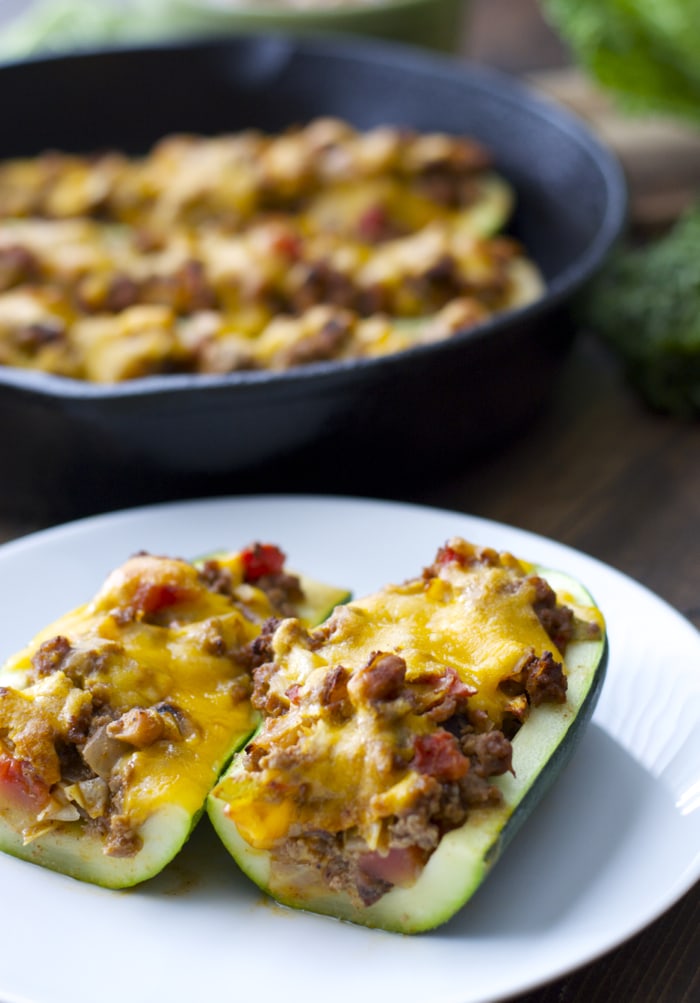 The filling for this zucchini is similar to the flavor you would get with cabbage rolls, with the addition of the black eyed peas, which I love! It is a great way to pack tons of vegetables into a meal without even realizing it! The filling also makes a pretty large amount which freezes well, or you can add the extra over rice for a really easy dinner idea. Or just make more of these zucchini boats! ha!
So, if you need a little dose of comfort food to help you finish out the week give these Cabbage and Black Eyed Pea Stuffed Zucchini Boats a try, you won't be disappointed!