Thank you Freschetta for sponsoring this recipe and a special giveaway! This easy four ingredient gluten free Grilled Pesto Chicken Pizza will make weeknight dinners a breeze!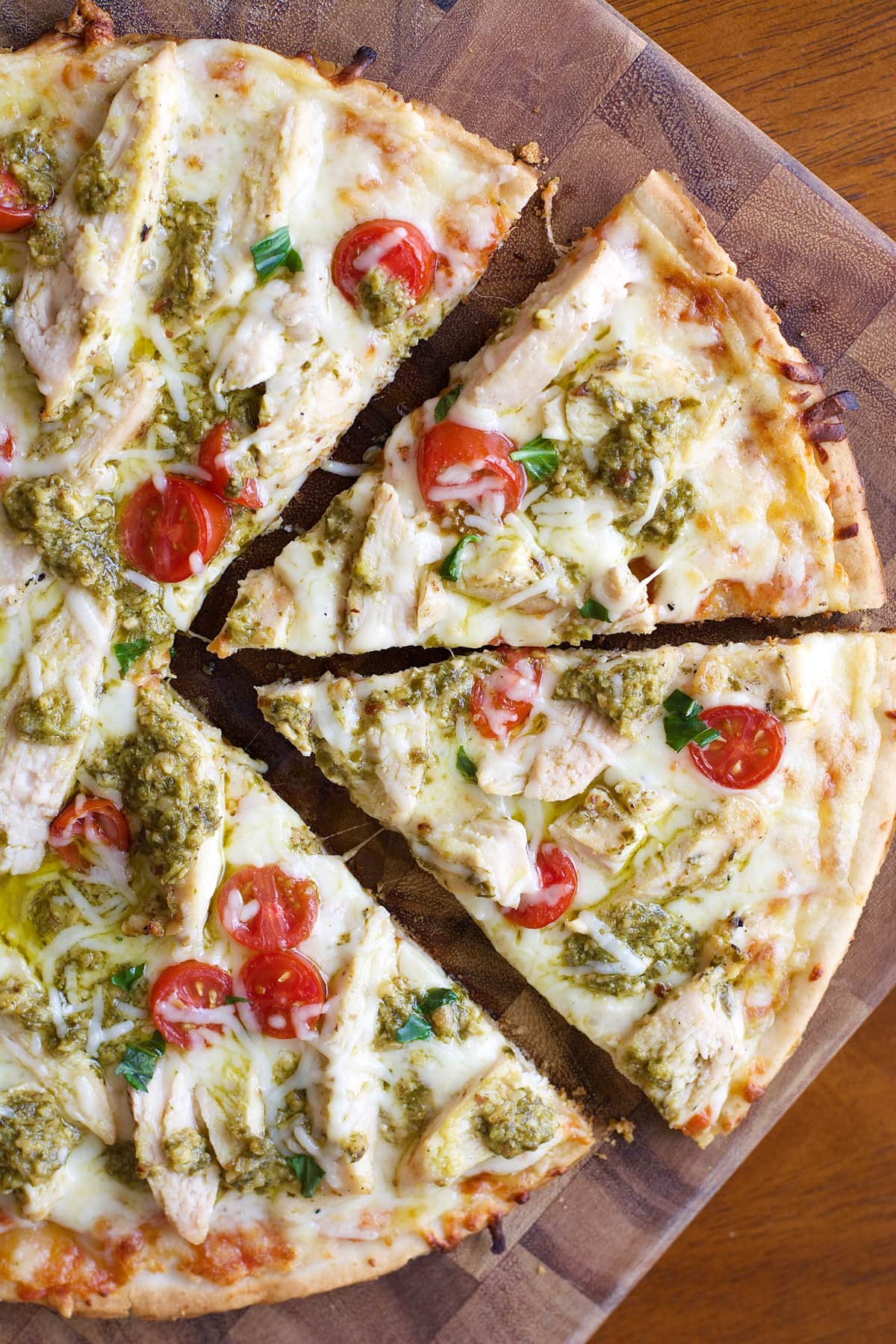 Hey there! This has been a busy week at the farmhouse! My sister is in from Colorado which is so terribly exciting because she hasn't been home since DECEMBER! If you have a sister that lives far away you know exactly how I feel. That is just way too long to go without seeing one another! We are all so excited to have her back for a bit because this weekend my brother gets married! We are all busy doing last minute things are setting aside lots of time for catching up so we have relied on simple and delicious dinners this week. Just like this Grilled Pesto Chicken Pizza!
Ready for a four ingredient dinner everyone will love? This Grilled Pesto Chicken Pizza has been a life saver for us this summer and I can't believe I haven't shared it yet! Last summer we became addicted to grilled pizza. Have you tried it yet? Grilling your pizza adds the best smokey flavor and makes your crust extra crispy! Our go to has been Freschetta Gluten Free pizza because it already has this perfect thin and crispy crust so it goes perfectly on the grill!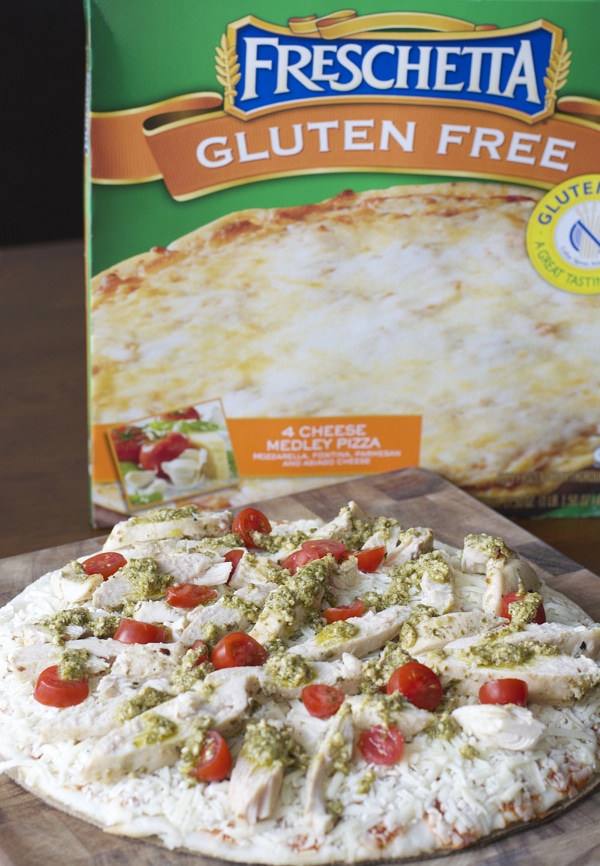 For this recipe I use the Freschetta Gluten Free Thin and Crispy Four Cheese Pizza variety and dress it up with some simple pesto grilled chicken breast and sliced tomatoes. Just four easy ingredients gives you a fun and interesting dinner that requires hardly any prep or clean up at all! This recipe is so easy it takes the guess work out of a weeknight dinner! It is also a great option to keep on hand for times when you have a gluten free guest pop by, you don't have to worry about trying to decide what to do because Freschetta makes it easy!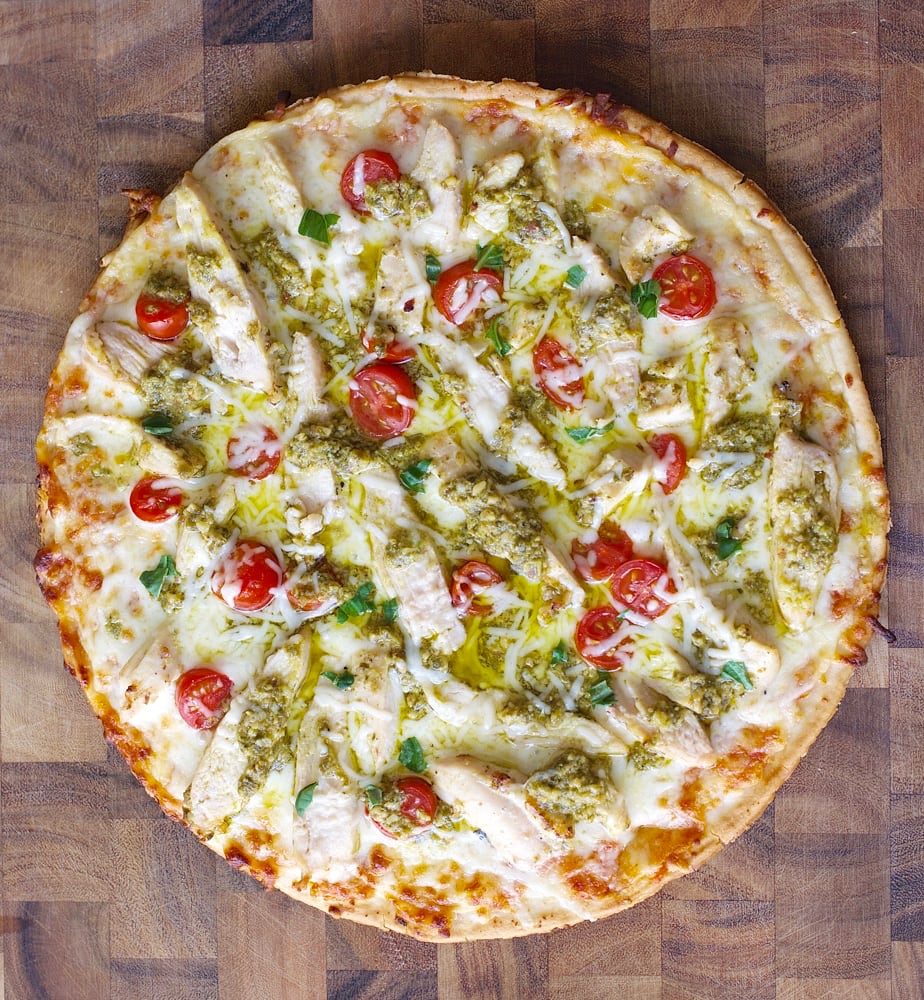 As a special gift one lucky reader will win a $50 VISA gift card and 5 free Freschetta product coupons! All you have to do is enter right below the recipe!
To find Freshcetta Gluten Free Thin and Crispy Pizza near you or to learn more visit their website! 
Other Easy Recipes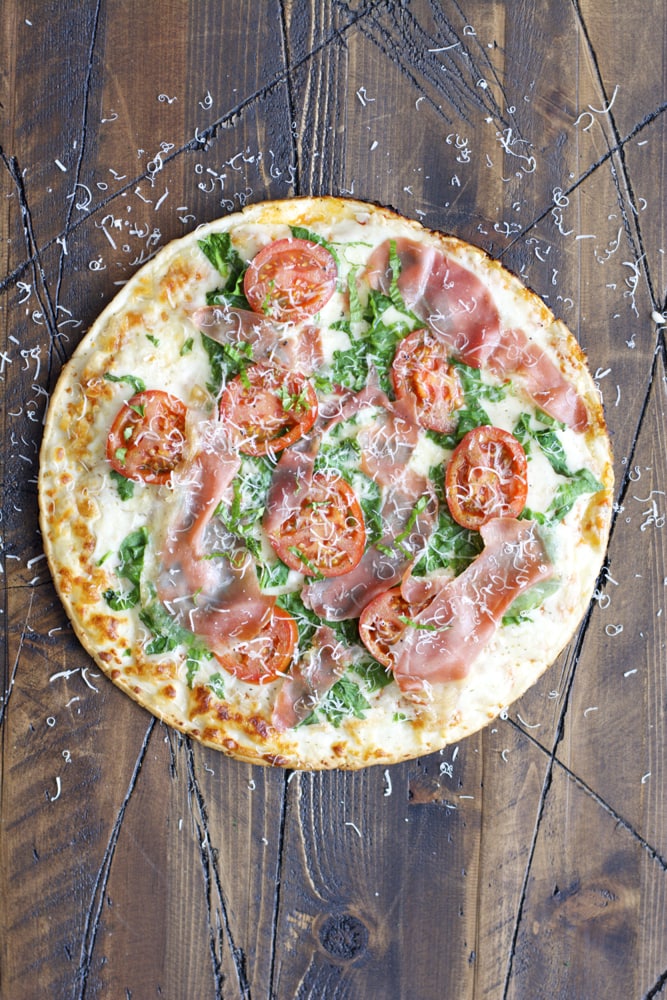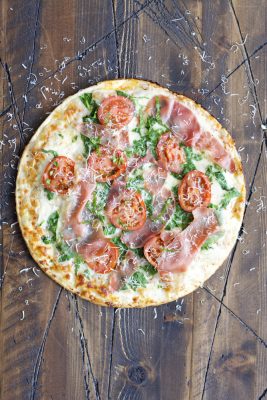 Grilled Veggie Pizza with Crispy Prosciutto