These gluten free Red Velvet Cupcakes are moist and delicious! Topped with Vanilla Cream Cheese Icing they are a dessert that is hard to beat!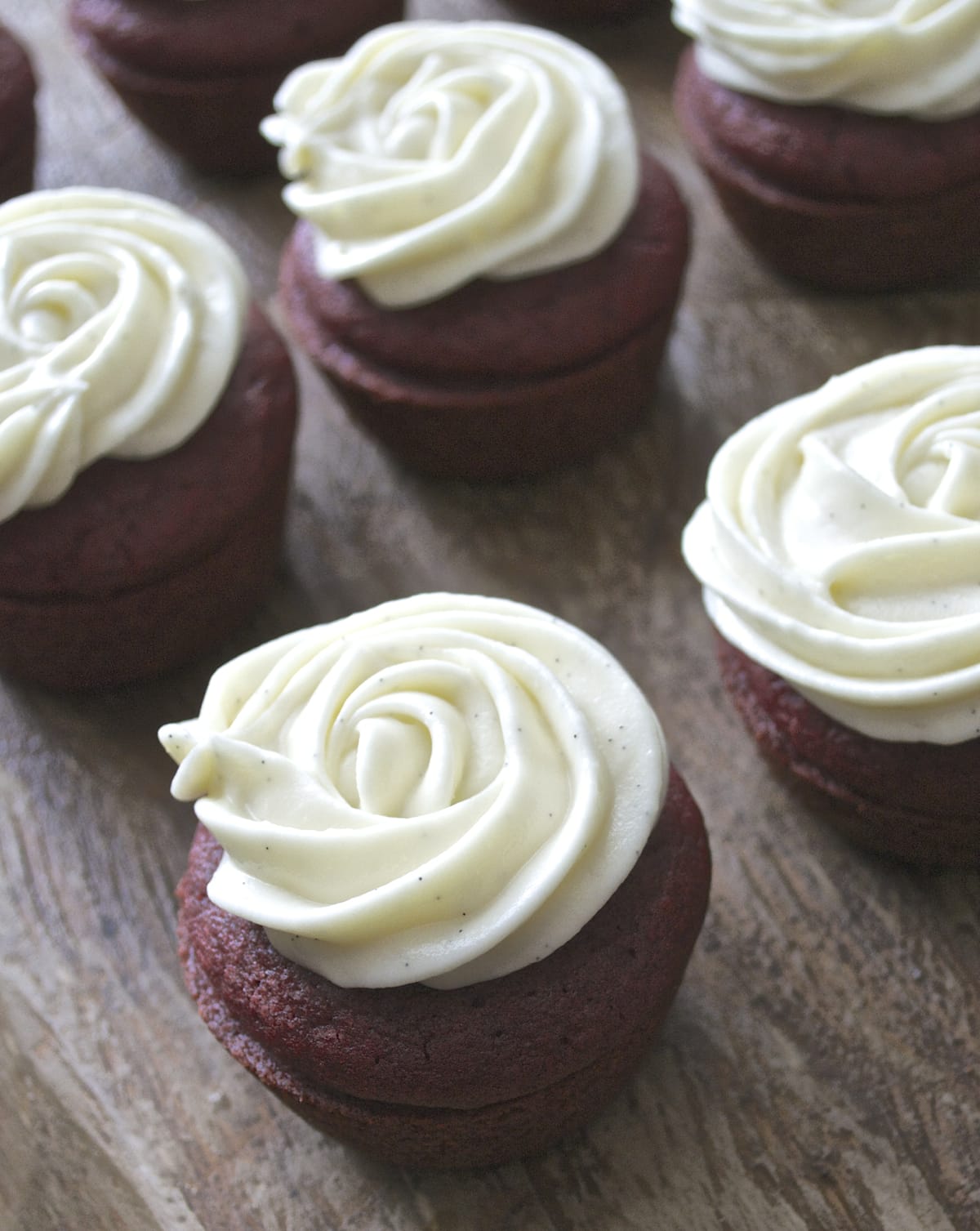 It is a Monday that doesn't feel like Monday! Halleluiah!
I have spent the entire weekend covered in paint. When I cracked open the first can of paint I was 100% sure I was going to regret my decision to spend ALL WEEKEND painting by myself. Surprisingly enough, I have loved it. Mr. Maebell has been away on a hunting trip and he took the dogs with him so the house has been quite in the most fantastic way. Just me, a paint brush, and netflix.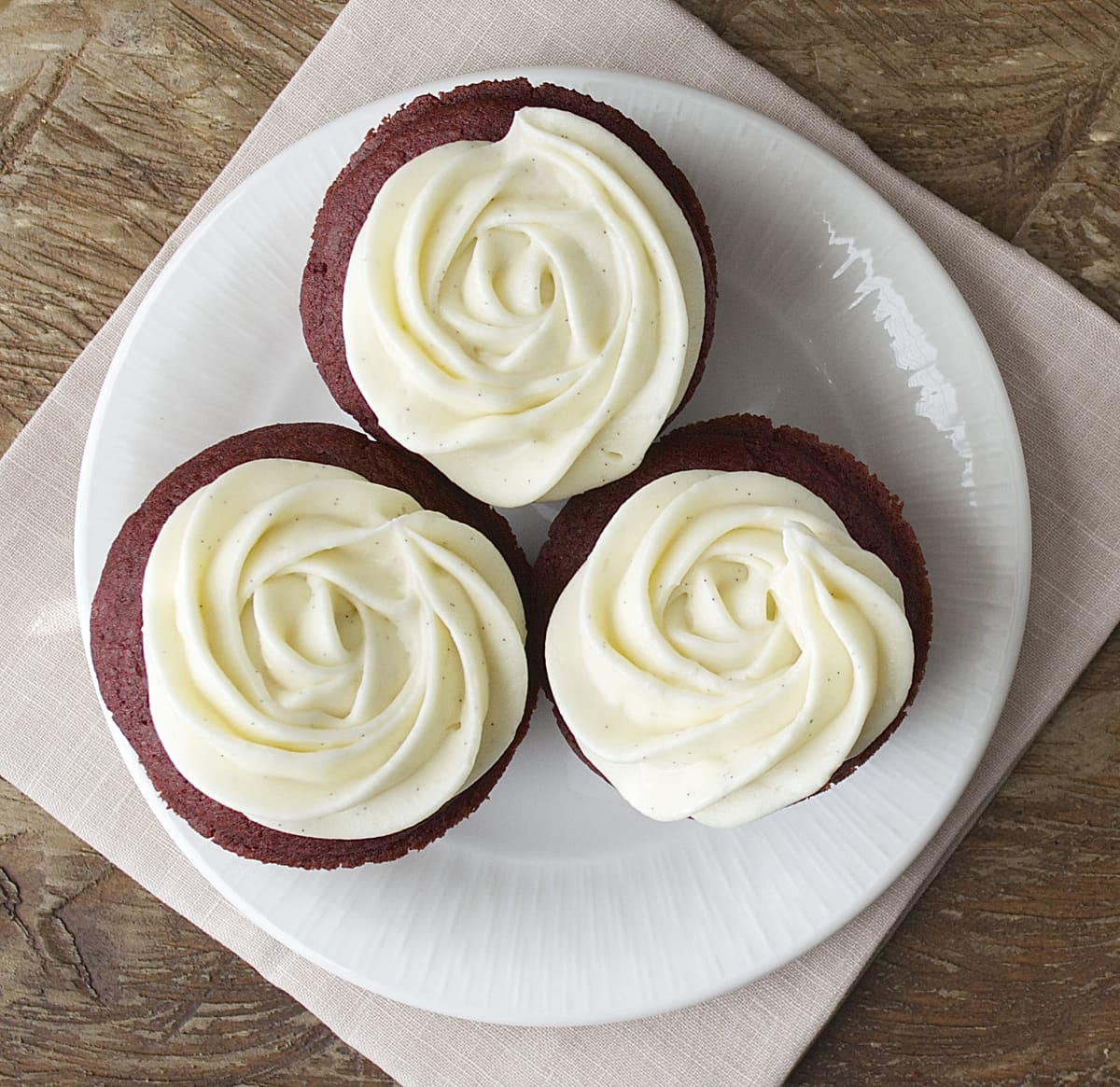 We I have converted one of the spare rooms into an office. You heard me right, an office! Maebells is legit now! 🙂 It is getting a nice coat of mossy/light green paint and a gallery wall so I can finally hang some wedding pictures. It is so refreshing to change things up. While I was out it I repainted a bathroom too!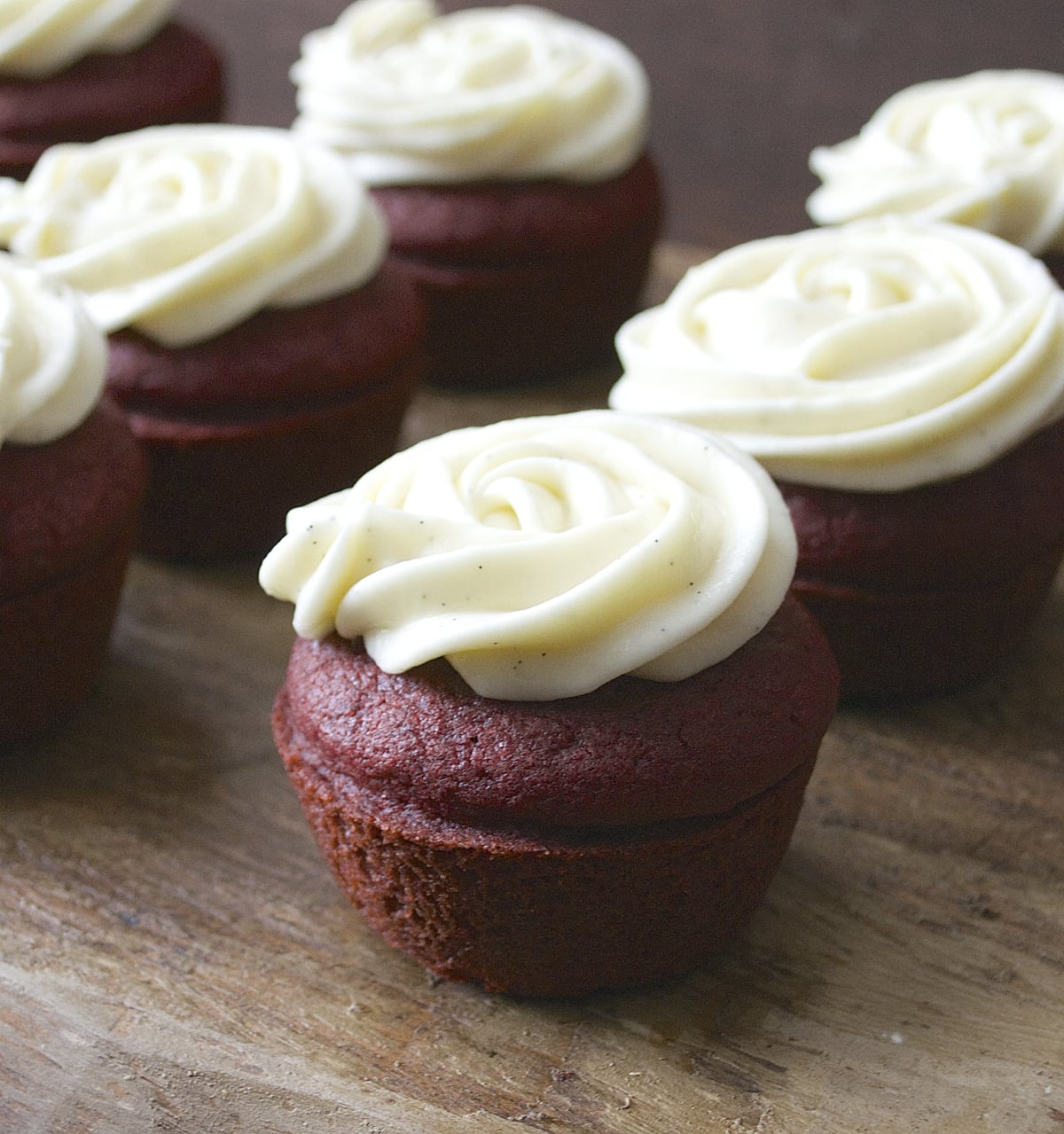 If there is one thing I am sure of it is that any type of home improvement should be rewarded. Which is exactly why I made these Red Velvet Cupcakes with Vanilla Bean Cream Cheese Icing. They seemed like just the way to treat myself after a weekend of spackle, sand paper, and paint!
More Easy Recipes!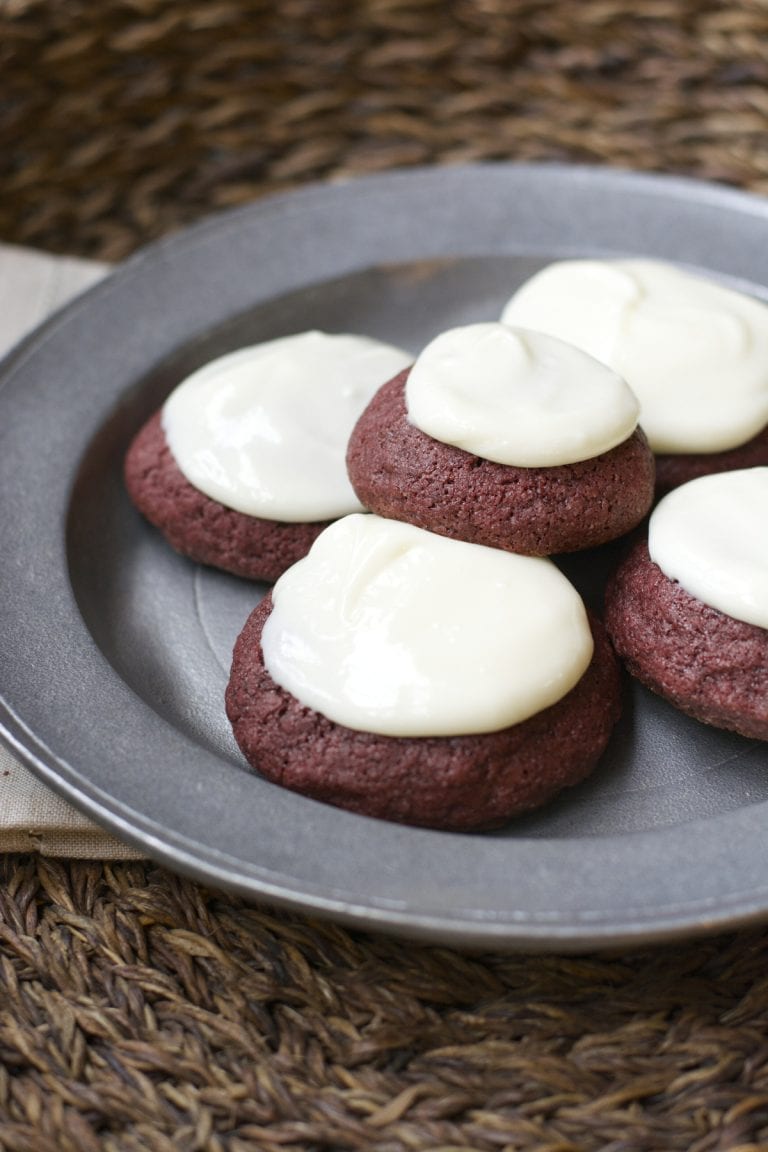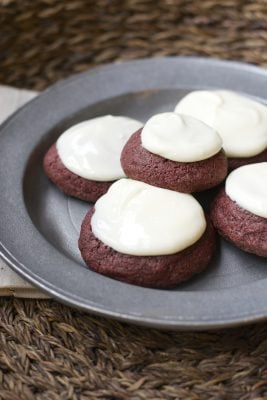 Red Velvet Cookies with Cream Cheese Frosting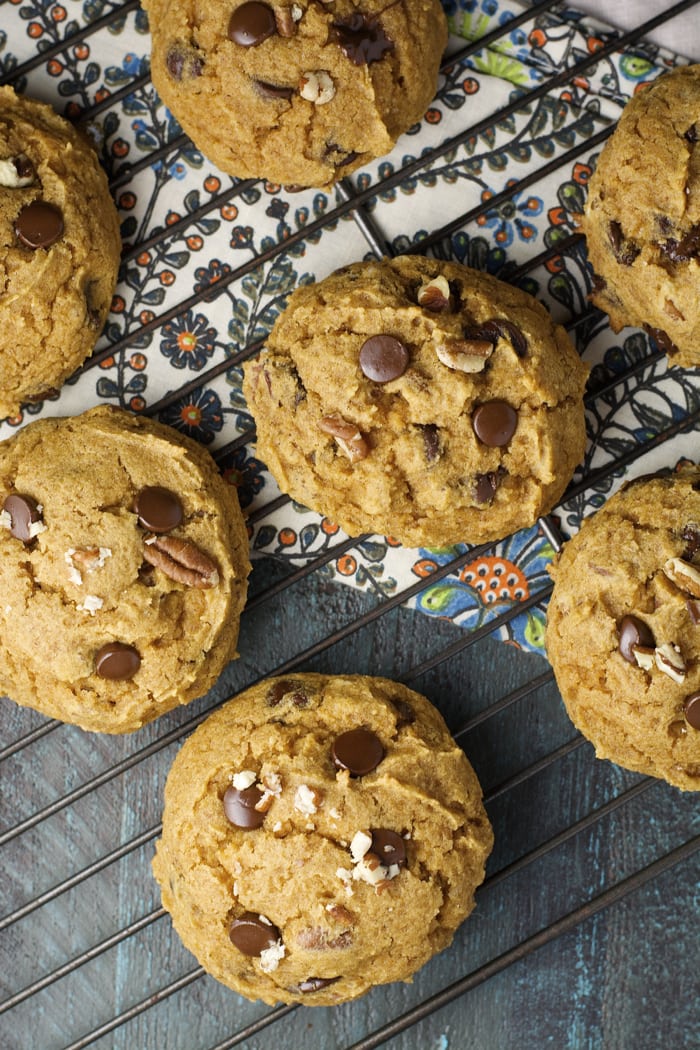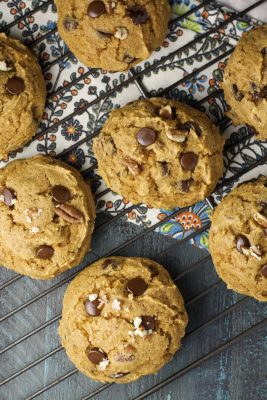 Chocolate Chip Pumpkin Cookies