Remember how I told you I kick off Saturday afternoon with these Italian Herb Kale Chips? Yeah, well that was true.  I really do. But do you want to know how I kick off Friday afternoon? Spicy Homemade Buffalo Chips.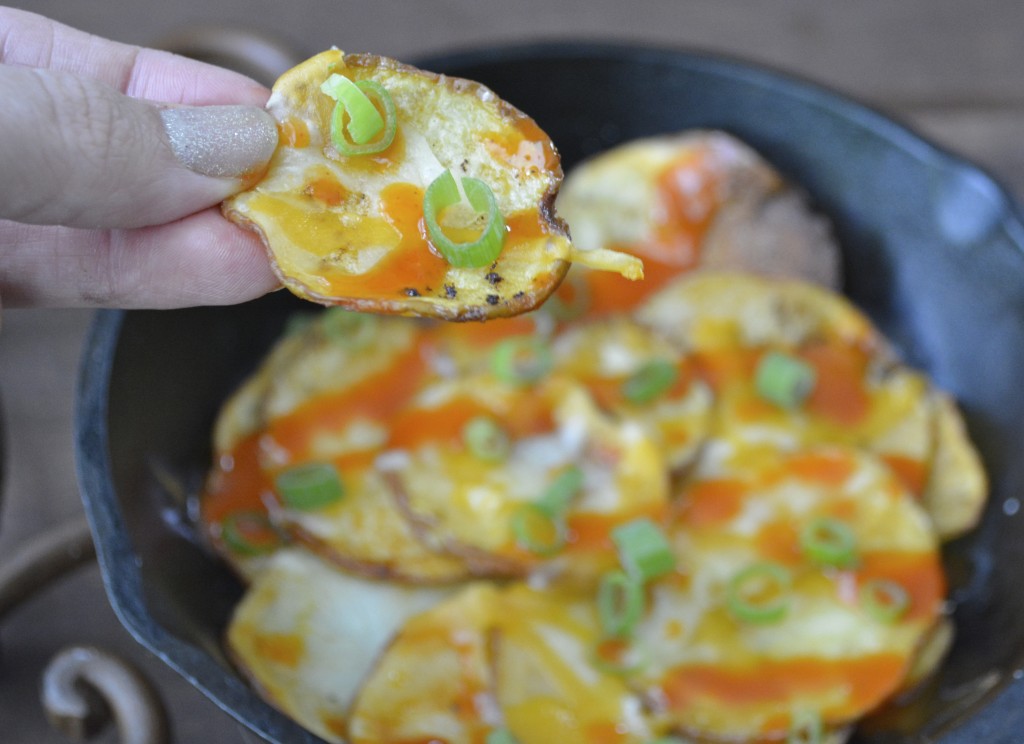 They even each other out, right?
I have been kicking the idea of Buffalo chips for a while, we have roasted potatoes a lot. Normally, I just toss potatoes in a little olive oil and sprinkle whatever spices I feel like. But I thought why not buffalo sauce?
Because everything is better with Buffalo sauce, right? Right!
This all starts by chopping some little red potatoes super duper thin, like paper thin. Now, if you have a hard time slicing them this thin they will still taste great, but they won't end up like chips. They will just be buffalo flavored roasted potatoes. Personally, I don't see a thing wrong with that!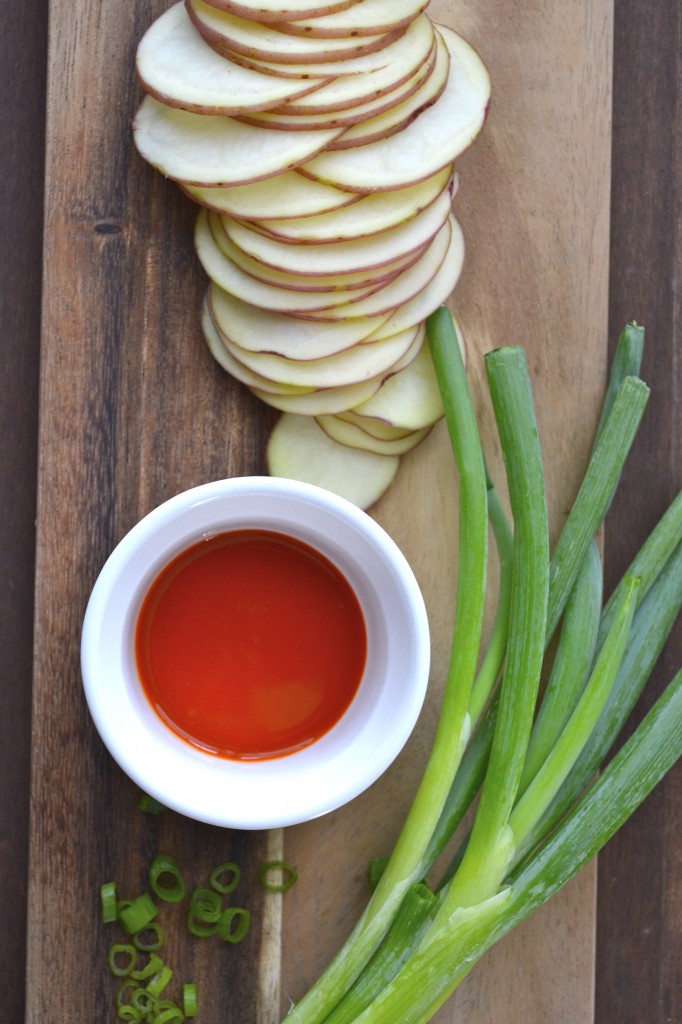 After you slice your potatoes super teeny tiny thin, you just toss them in buffalo sauce and place them in a single layer on a large cookie sheet. Make sure they do not overlap, you want each one laid flat so they get nice and crisp. Then just pop them in the oven!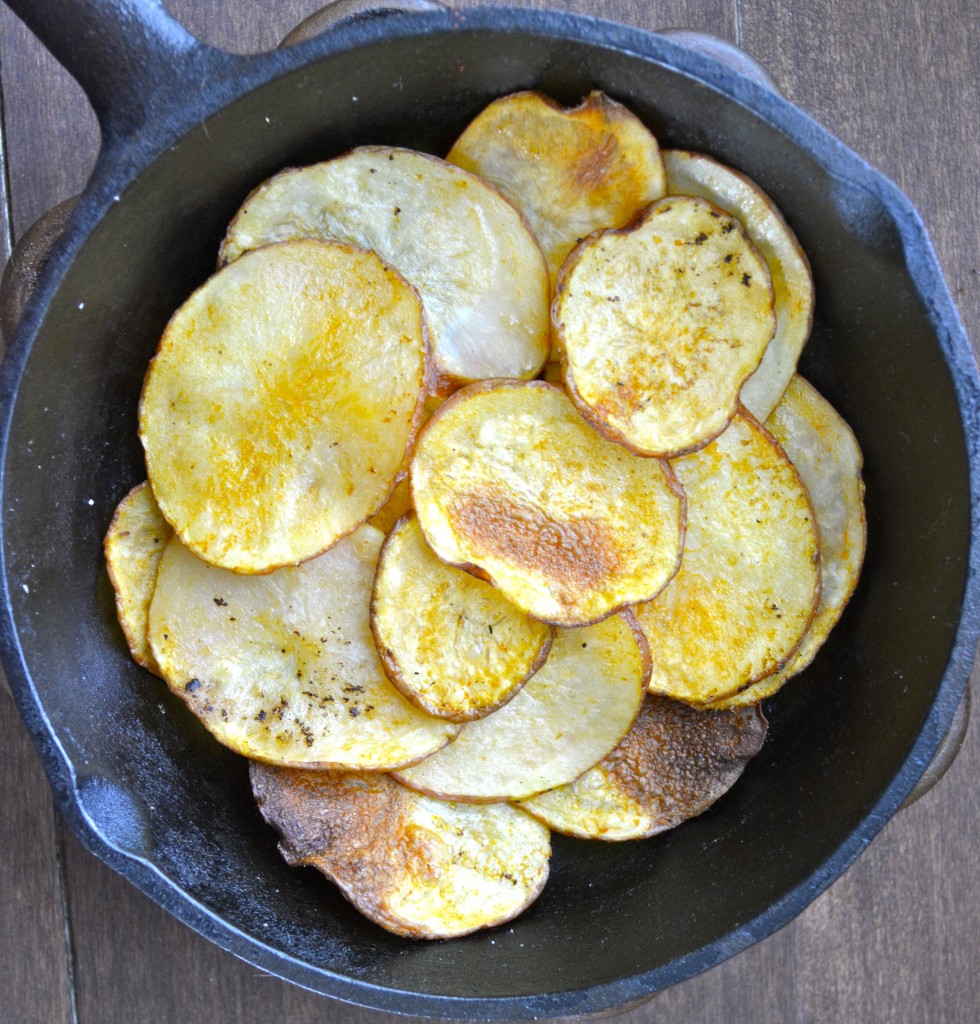 After I baked my chips I chose to stack my crunchy little chips in a small skillet, sprinkled it with cheese and stick them under the boiler just until the cheese melted. Then I drizzled the chips with extra buffalo sauce and sprinkled some chipped green onions.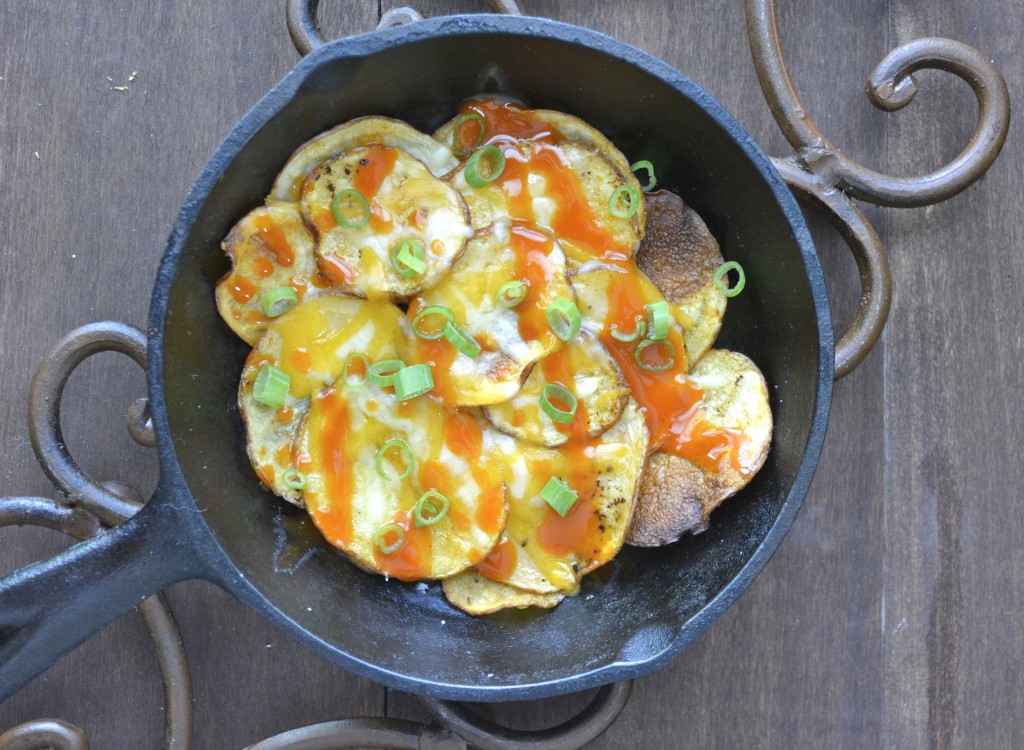 There you have it! Homemade buffalo nachos! Hello Saturday afternoon snack!

If you like these you should try the
Buffalo Chicken Tenders
and the
Buffalo Chicken Taquitos
!