These 10+ Easy Keto Soups are the perfect low carb, comfort foods that will keep you satisfied while sticking to your keto diet!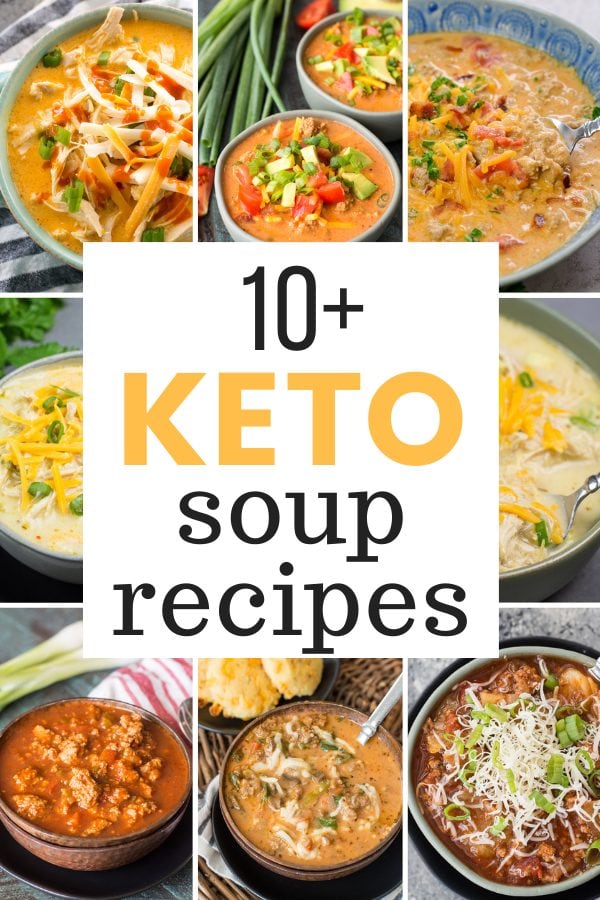 There's just something comforting about soup. Wrapping my hands around the warm bowl might be my favorite part about winter! These keto-friendly soups are hearty enough to fill you up while remaining low-carb so you still feel great!
The best thing about these soups being so low-carb? You can still add your favorite low-carb bread side! You can have the Instant Pot Buffalo Chicken Soup with a large Keto Cheddar Garlic Biscuits for just under 7 net carbs!
When you try the Instant Pot Pizza Soup, add in these Keto Cheesy Zucchini Breadsticks to round out the meal. These Rosemary Garlic Keto Rolls pair super well with the Bacon Cheeseburger Soup as well!
10+ Easy Keto Soup Recipes
These tasty soups will help you stay low-carb and happy through the winter!