Sticking to your low-carb keto diet has never been easier! These Quick Keto Meals are perfect for busy nights when you just don't have a lot of time or energy. They come together in one pan, so there are less dishes to clean!
Keto One-Pot Meals for the Win!
September is here and school is back in full swing. Nights are busier and time is short. This is the time of year that is so easy to struggle with your diet because life gets in the way.
If you are on the keto diet and need a little help staying on course these are 20+ of my favorite QUICK and EASY keto dinner recipes! We have everything from one-pan casseroles to slow cooker recipes, and they range from Mexican to Italian recipes.
There are even some recipes that would be great for keto meal prep. Now the big question is, which one of these keto-friendly recipes are you going to try first?
20+ Quick Keto Meals
The following roundup features meals that are all easy keto recipes for beginners. We're talking fast keto meals that you can get on the table in no time. For even more keto recipe ideas, check out all of the keto meals on my site!
Let's jump into the recipe roundup!
1. Cheesy Jalapeño Chicken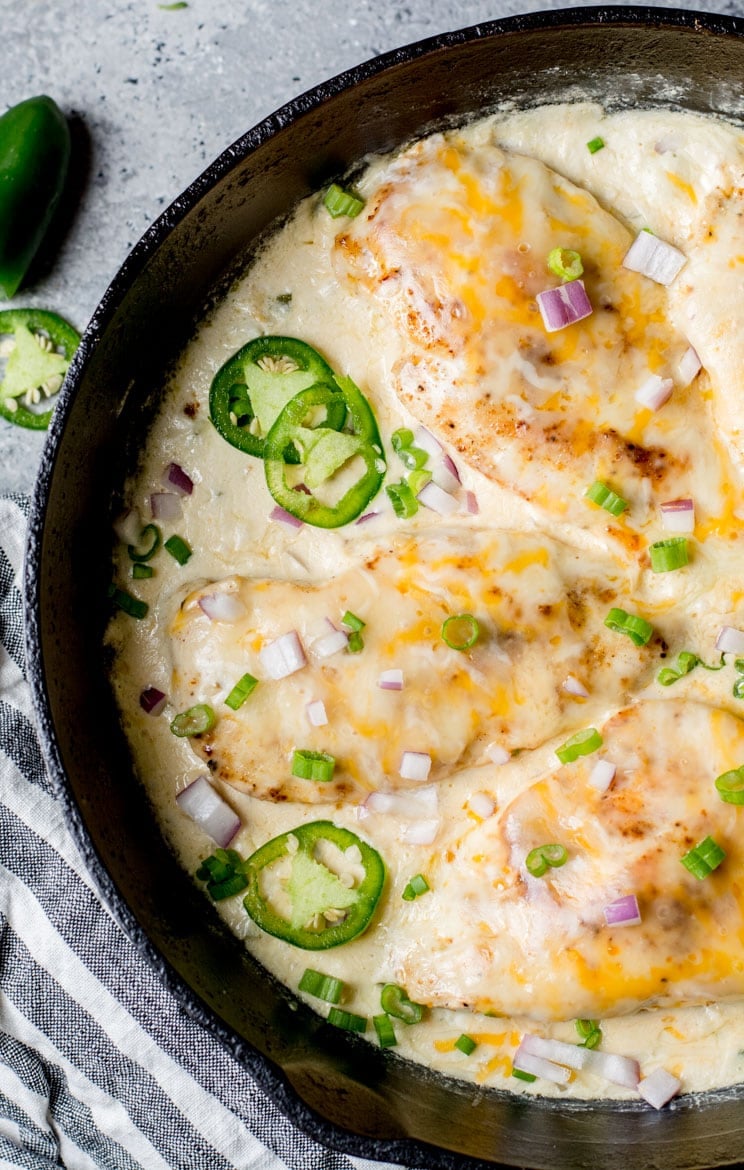 This One Pan Keto Cheesy Jalapeño Chicken is just 5 net carbs per serving recipe and video here.
2. Cheesy Cabbage Casserole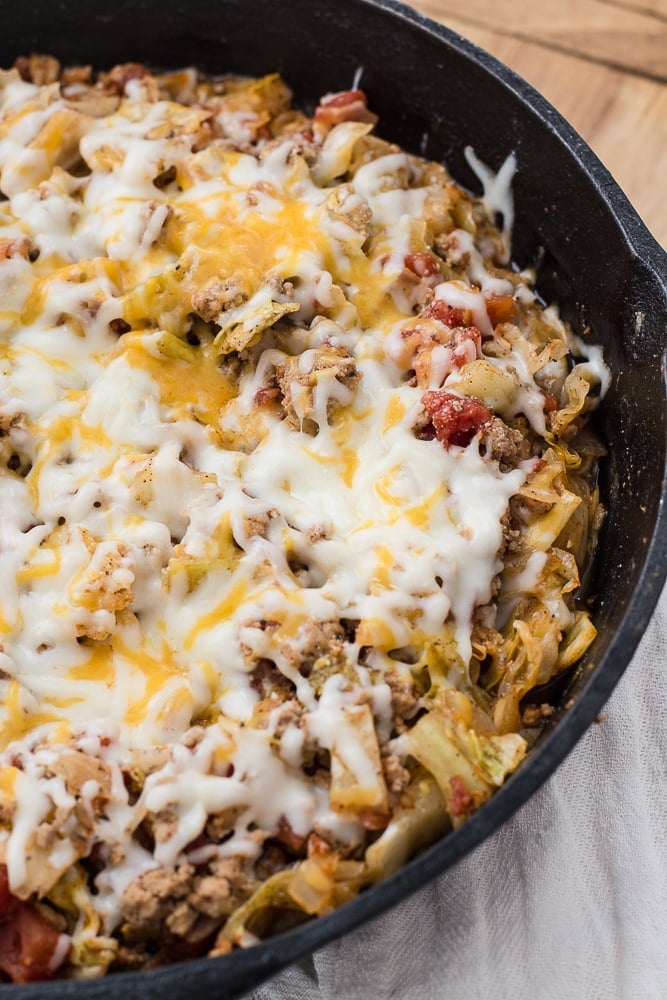 One Pan Keto Cheesy Cabbage Casserole is loaded with meat, tons of veggies and cheese. Enjoy the perfect low carb comfort food at under 8 net carbs per serving.
3. Keto Bacon Cheeseburger Skillet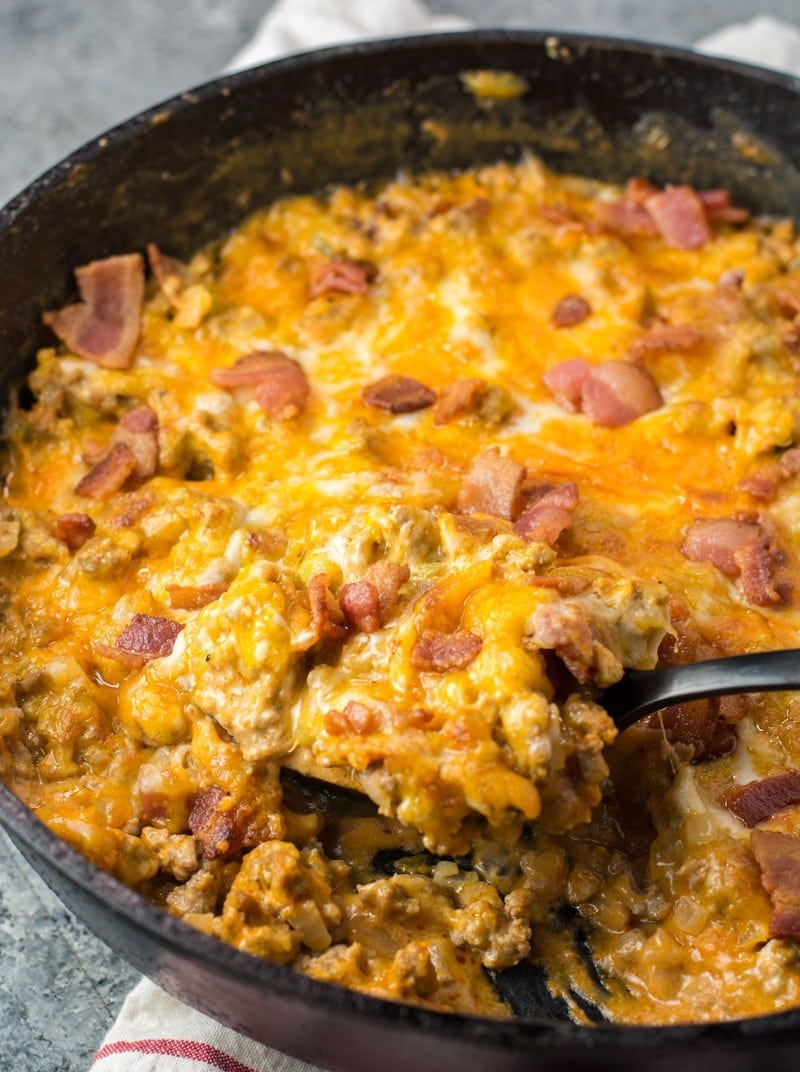 One Pan Keto Bacon Cheeseburger Skillet by The Best Keto Recipes. This meal is packed with ground beef, bacon and cheese and is under 4 net carbs per serving.
4. Sausage and Cabbage Foil Packs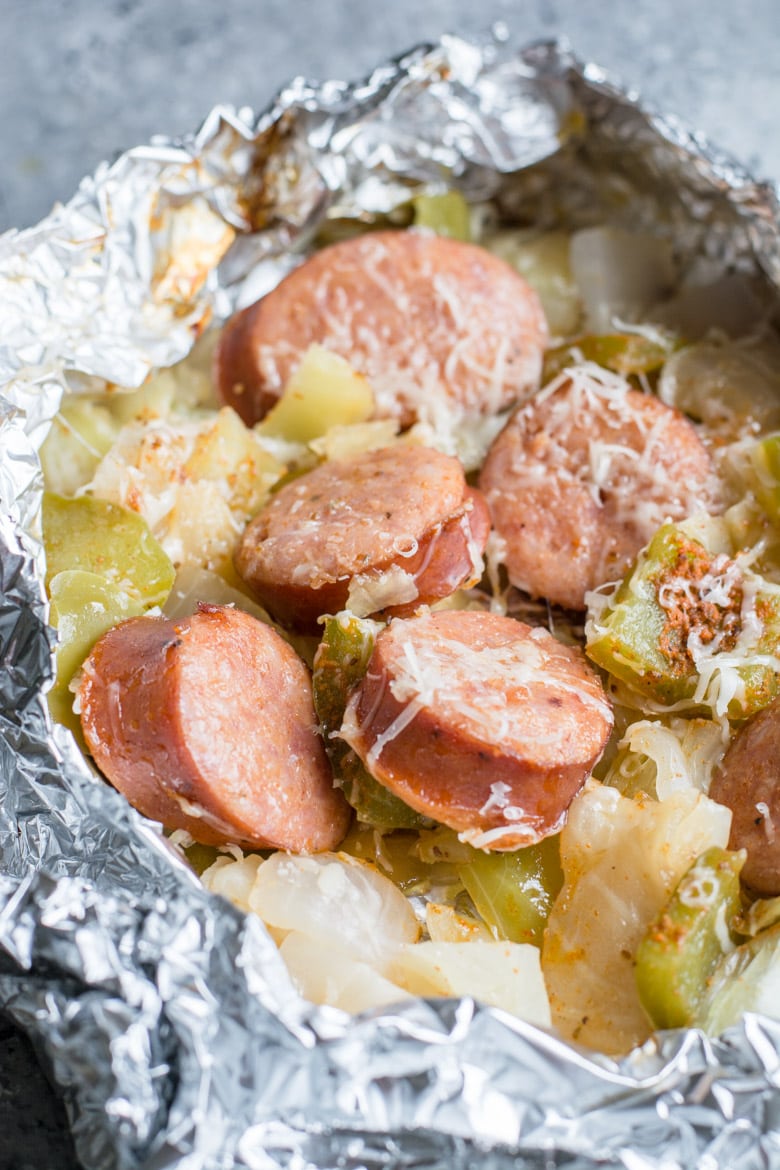 Keto Sausage and Cabbage Foil Packs are loaded with spicy sausage, bell pepper, onion, and cabbage in a cajun butter sauce! Under 7 net carbs per foil pack!
5. Steak and Eggs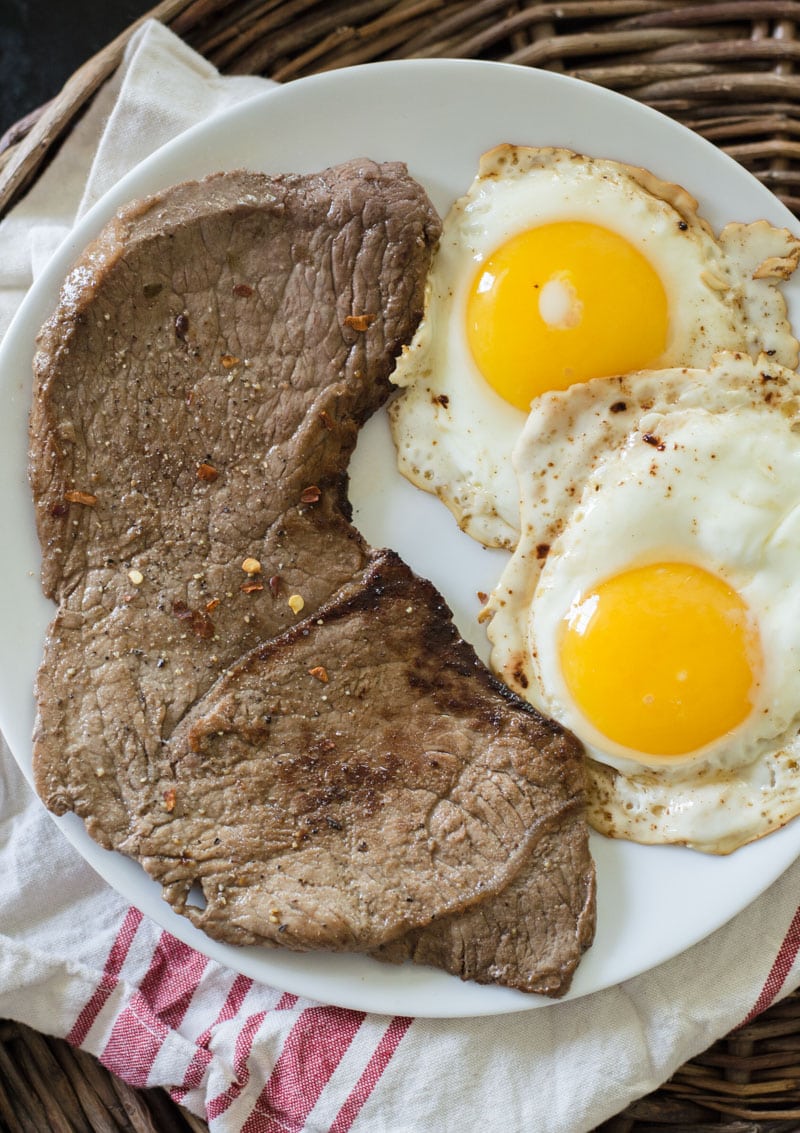 You will want to add these Steak and Eggs to your weekly menu! This keto meal is super low carb, packed with protein and contains only 3 real ingredients!
6. Slow Cooker Ranch Chicken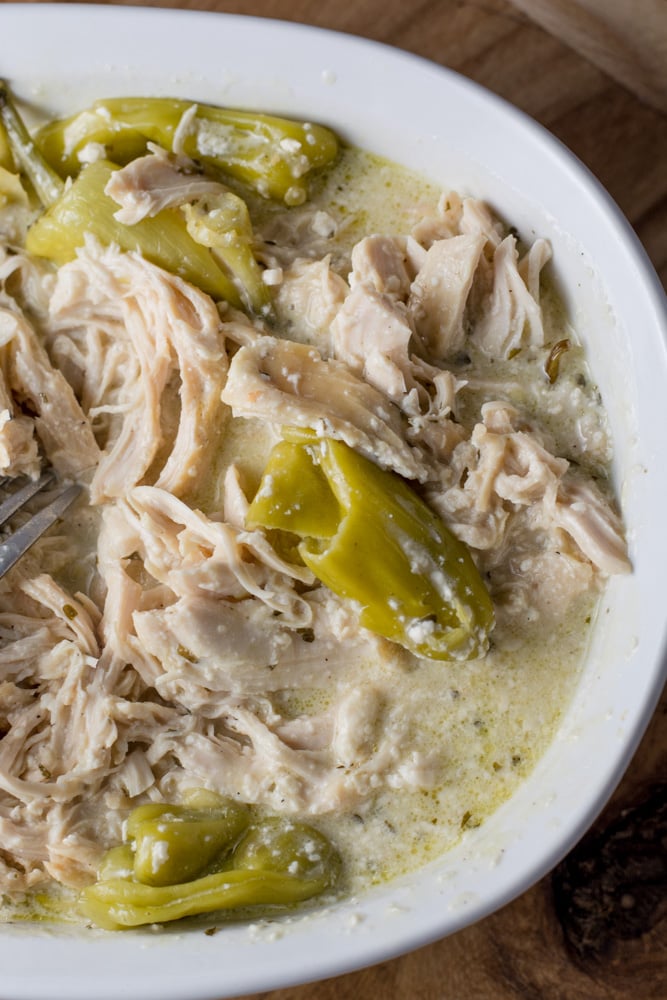 This Keto Slow Cooker Zesty Ranch Chicken is an easy, low carb weeknight dinner! Also great for keto meal prep!
7. Steak Rolls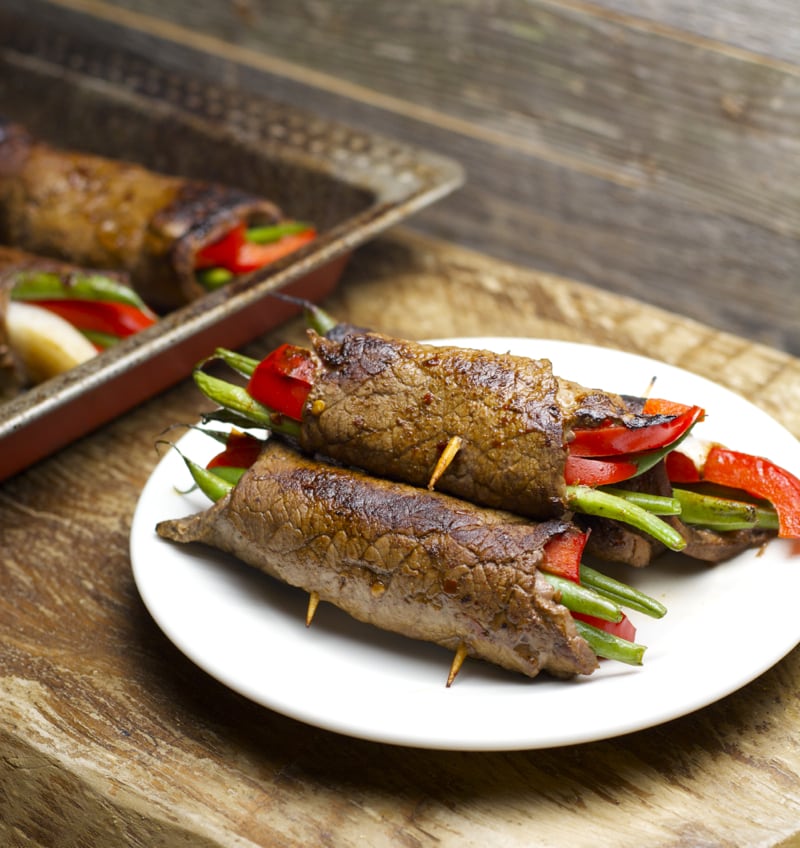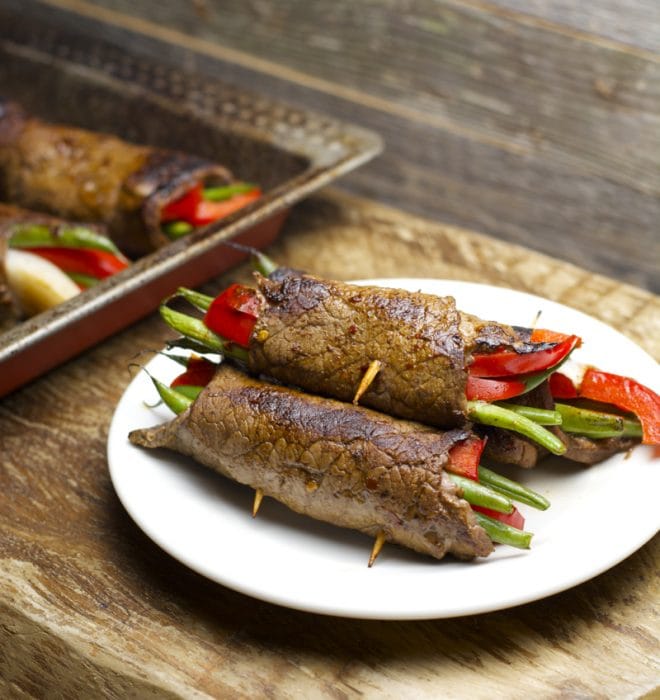 These easy Keto Steak Rolls are loaded with flavor. Flank steak is wrapped around green beans, peppers and onion, just 6 net carbs per serving!
8. Mediterranean Shrimp Skewers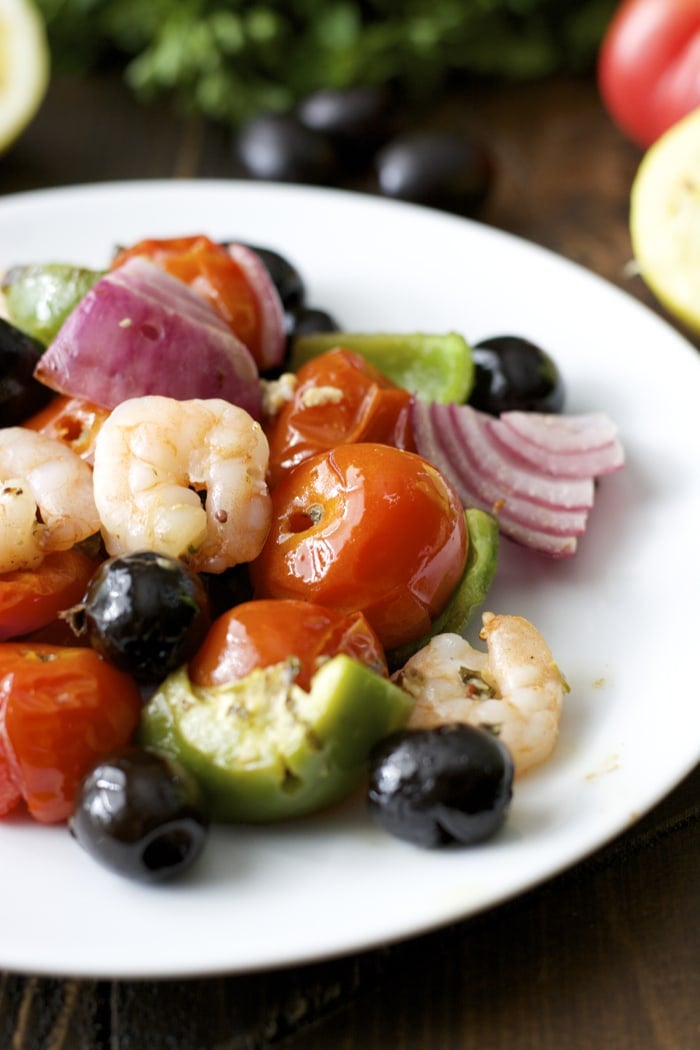 These Mediterranean Shrimp Skewers are packed with shrimp, fresh vegetables and black olives tossed in a zesty basil vinaigrette! This low carb, keto dinner has under 6 net carbs per serving!
9. Keto Zuppa Toscana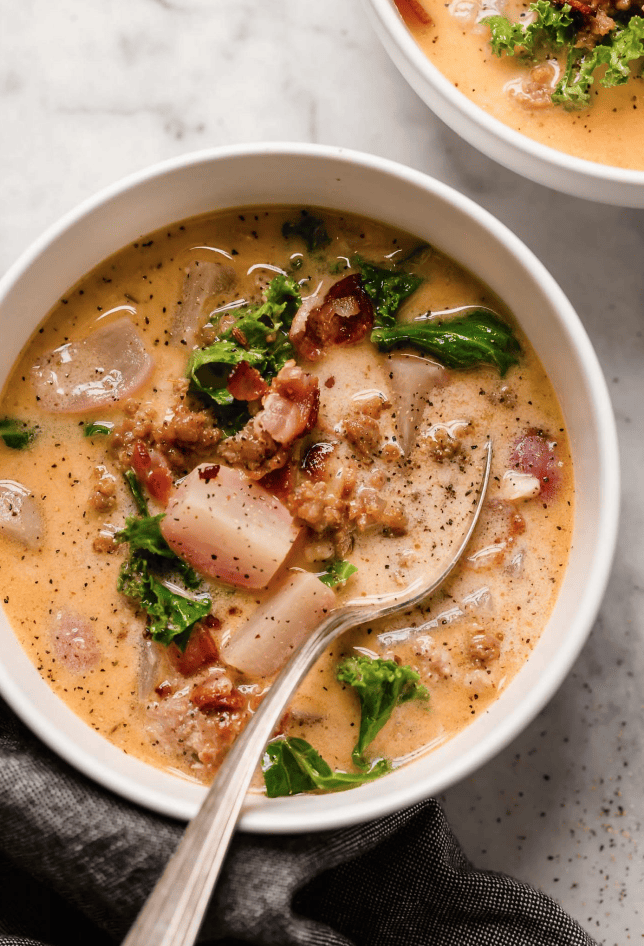 Keto Zuppa Toscana by Real Balanced is the perfect low carb soup. This soup is packed with meat and vegetables in a creamy sauce. At under 4 net carbs per serving this is a comfort food you can indulge in!
10. Sheet Pan Lemon Garlic Shrimp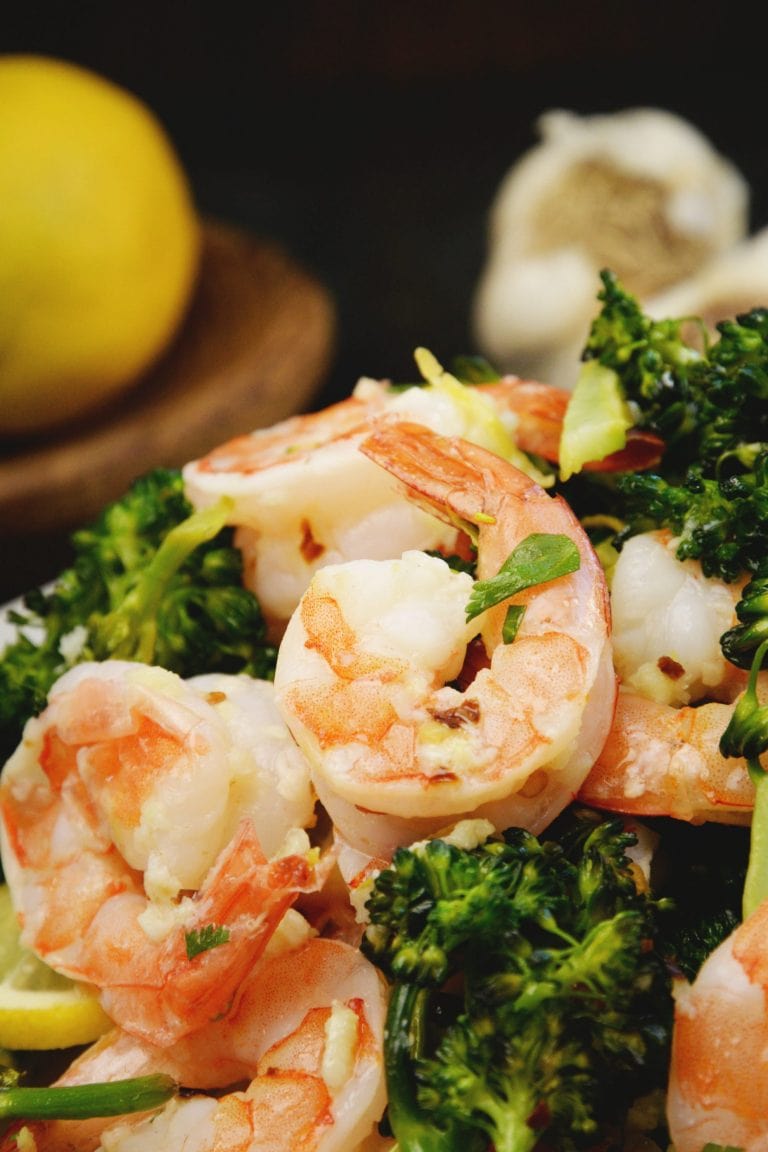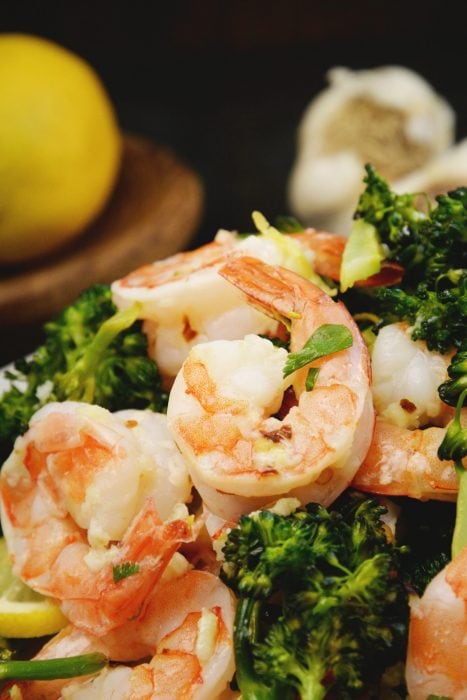 This low carb Lemon Garlic Shrimp Sheet Pan Recipe by Simply So Healthy has just 6 net carbs per serving!
11. Brussels Sprouts and Kielbasa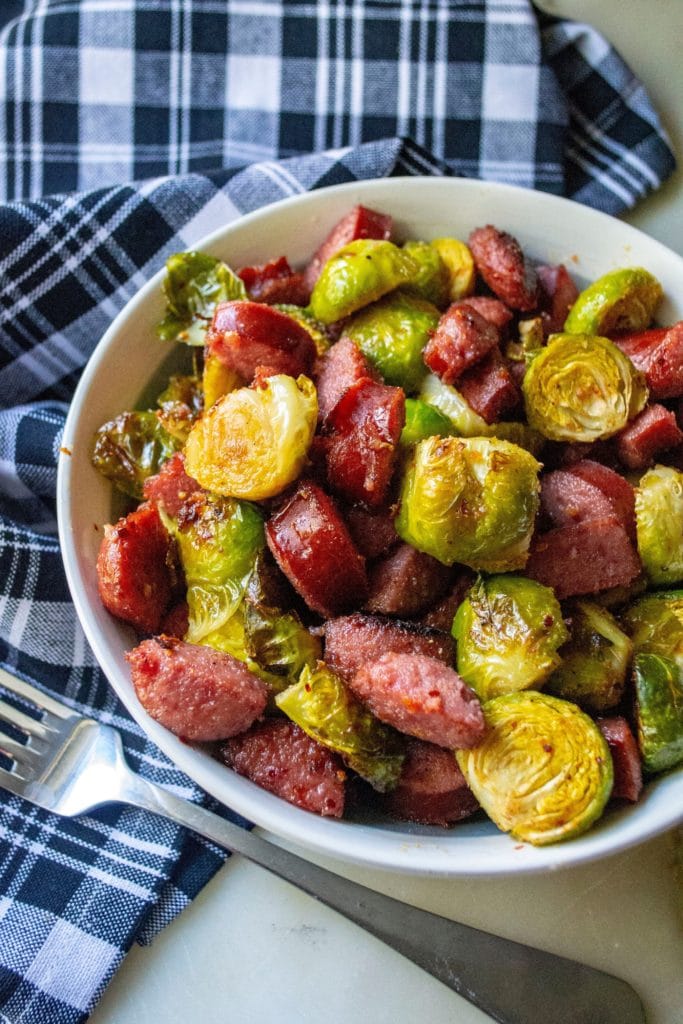 This four ingredient Roasted Brussels Sprout and Kielbasa by A Wicked Whisk comes in at just under 8 net carbs.
12. Greek Salmon and Zucchini Skewers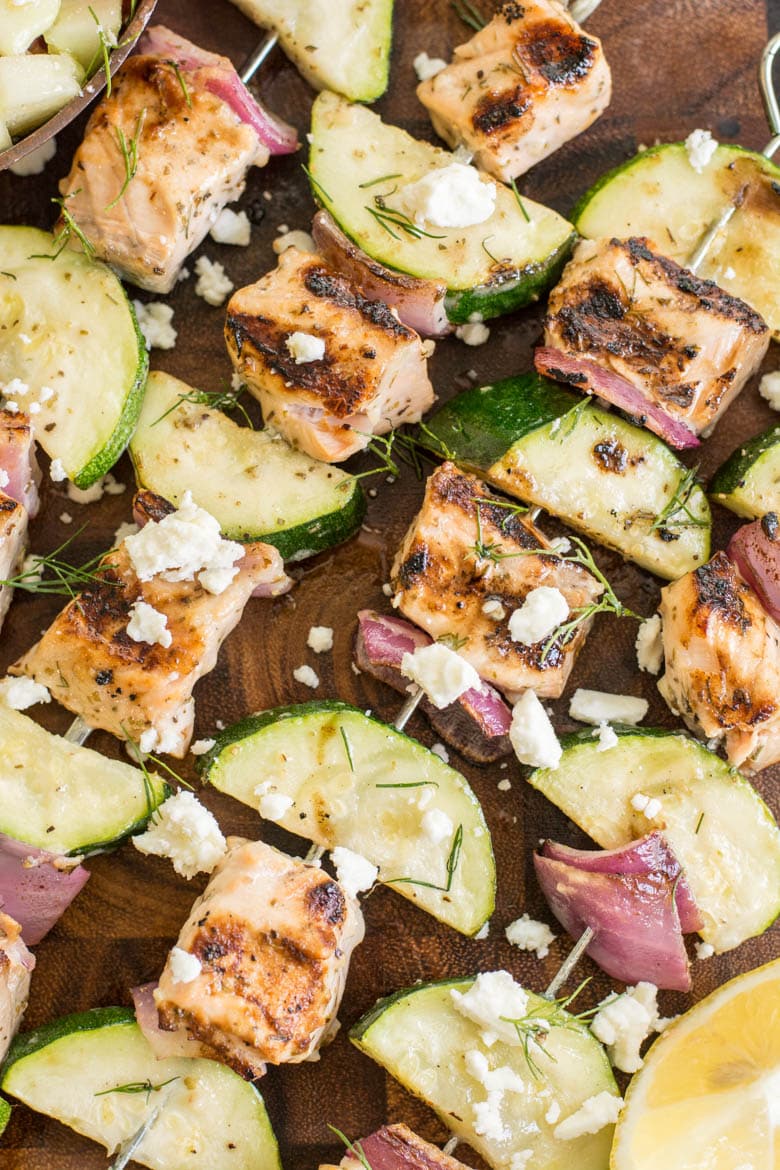 These Grilled Greek Salmon and Zucchini Skewers can be thrown on the grill in a pinch!
13. Lemon Chicken with Cauliflower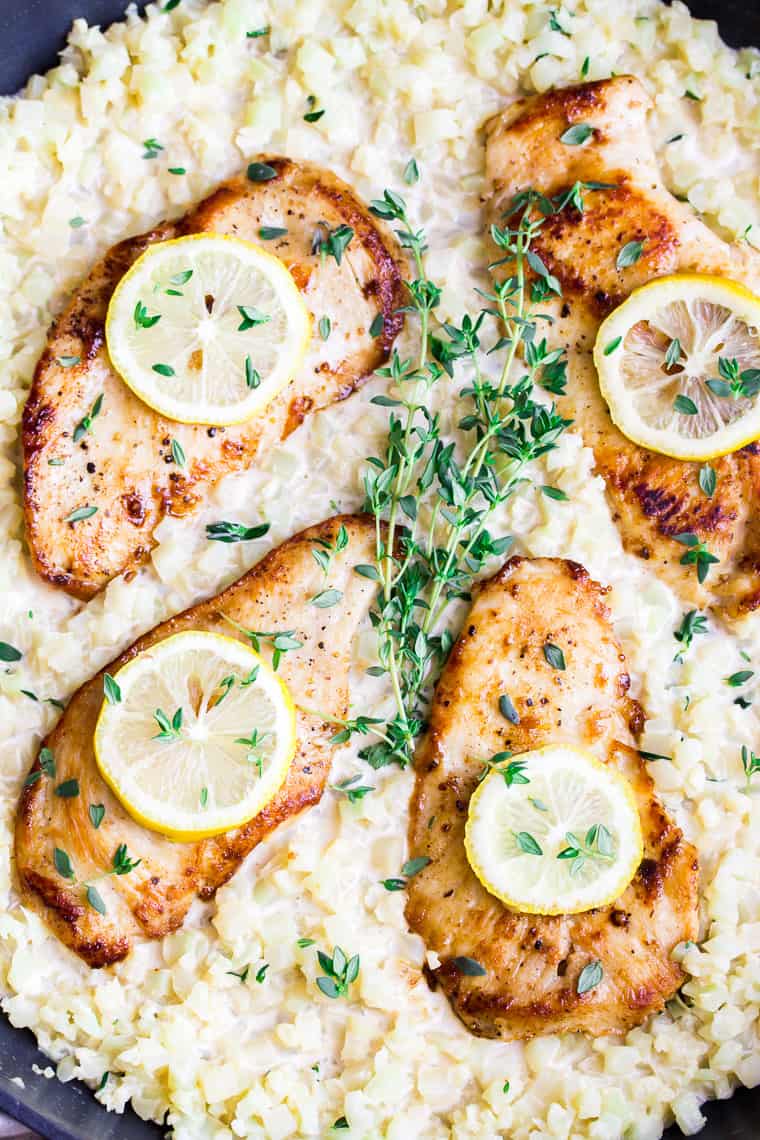 At just 5 net carbs per serving this One Pan Lemon Chicken with Cauliflowerby Delicious Little Bites is perfect when you need some creamy, delicious comfort food!
14. Buffalo Chicken Cauliflower Casserole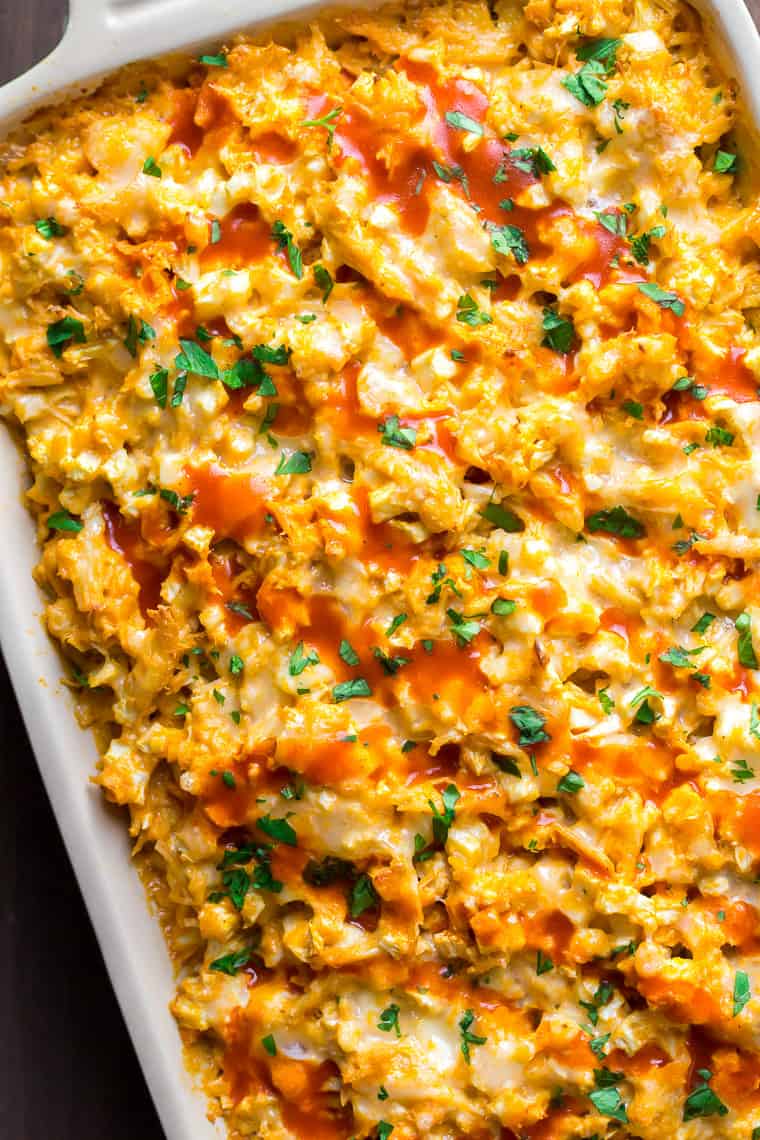 For a spicy dinner try this Buffalo Chicken Cauliflower Casserole with just 6 net carbs and tons of flavor!
15. Keto Beef Stroganoff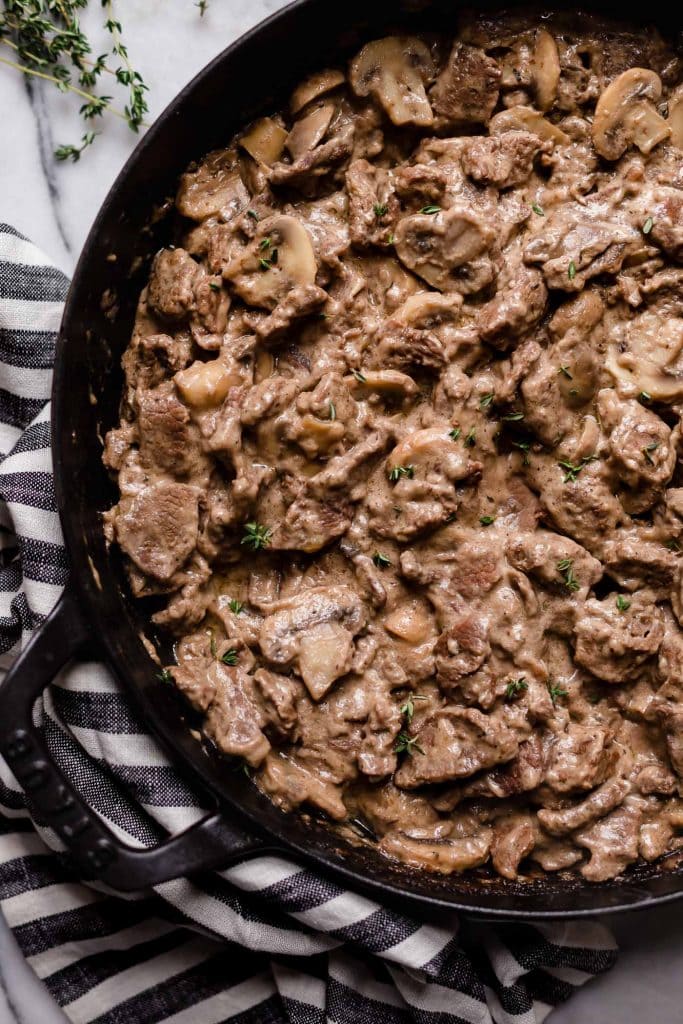 This Keto Beef Stroganoff by Real Balanced is a true low carb wonder under 4 net carbs!
16. Cast Iron Pork Chops and Green Beans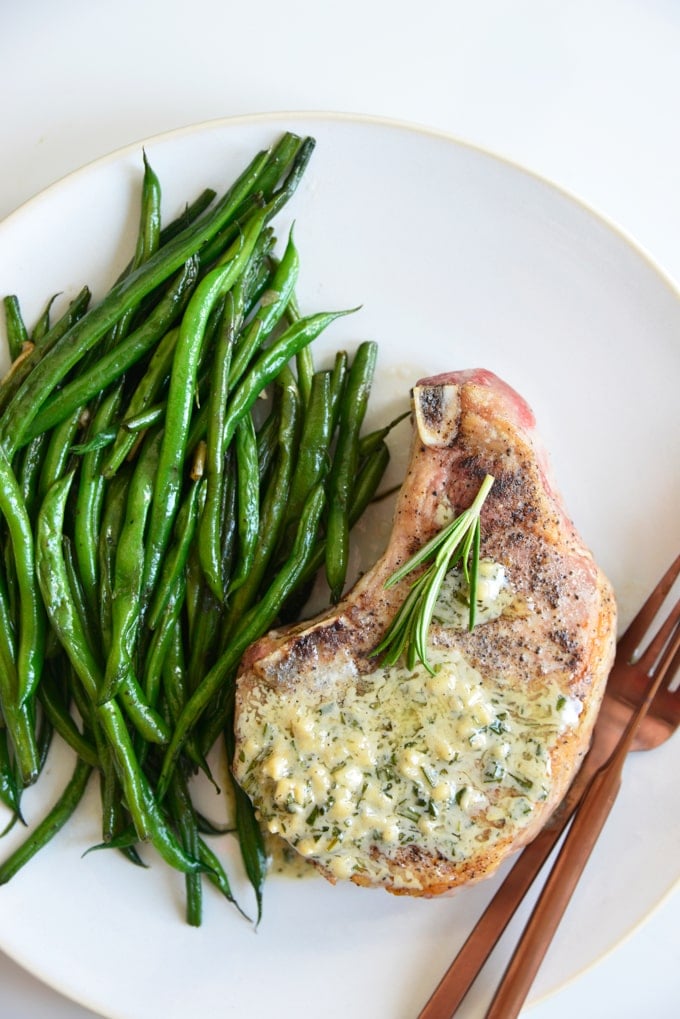 This Cast Iron Pork Chops and Green Beans by The Keto Queens is a one pan 30 minute meal you will love!
17. Dill Baked Salmon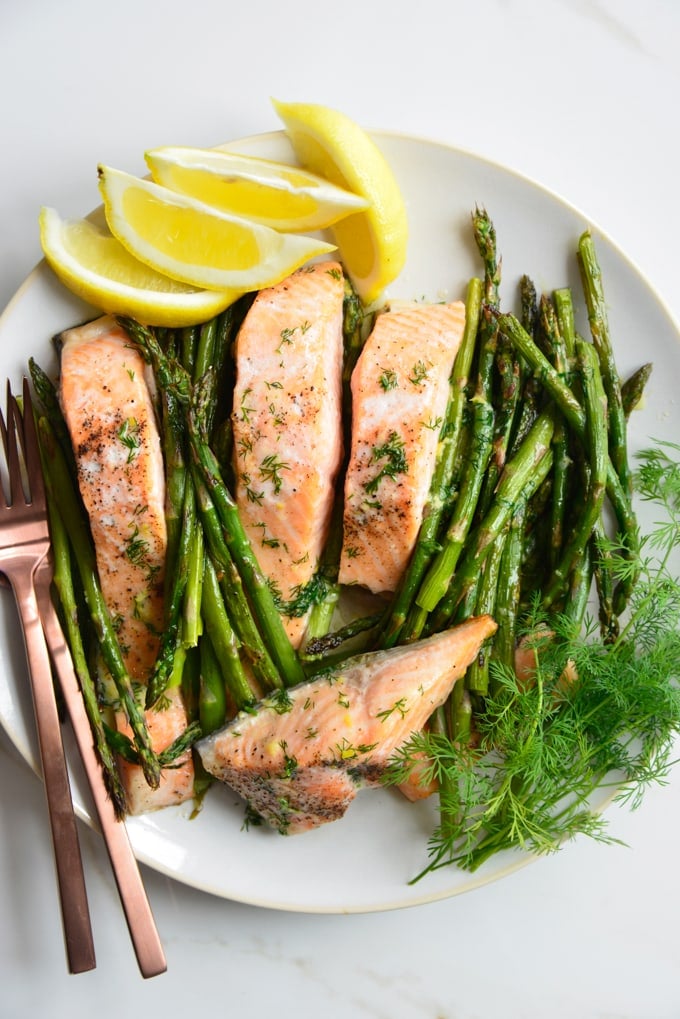 Salmon is a staple in my keto diet, it is easy, delicious and full of heart healthy fats. This Butter Dill Baked Salmon with Roasted Asparagus is a 30 minute meal that has only 3 net carbs per serving.
18. Keto Butter Chicken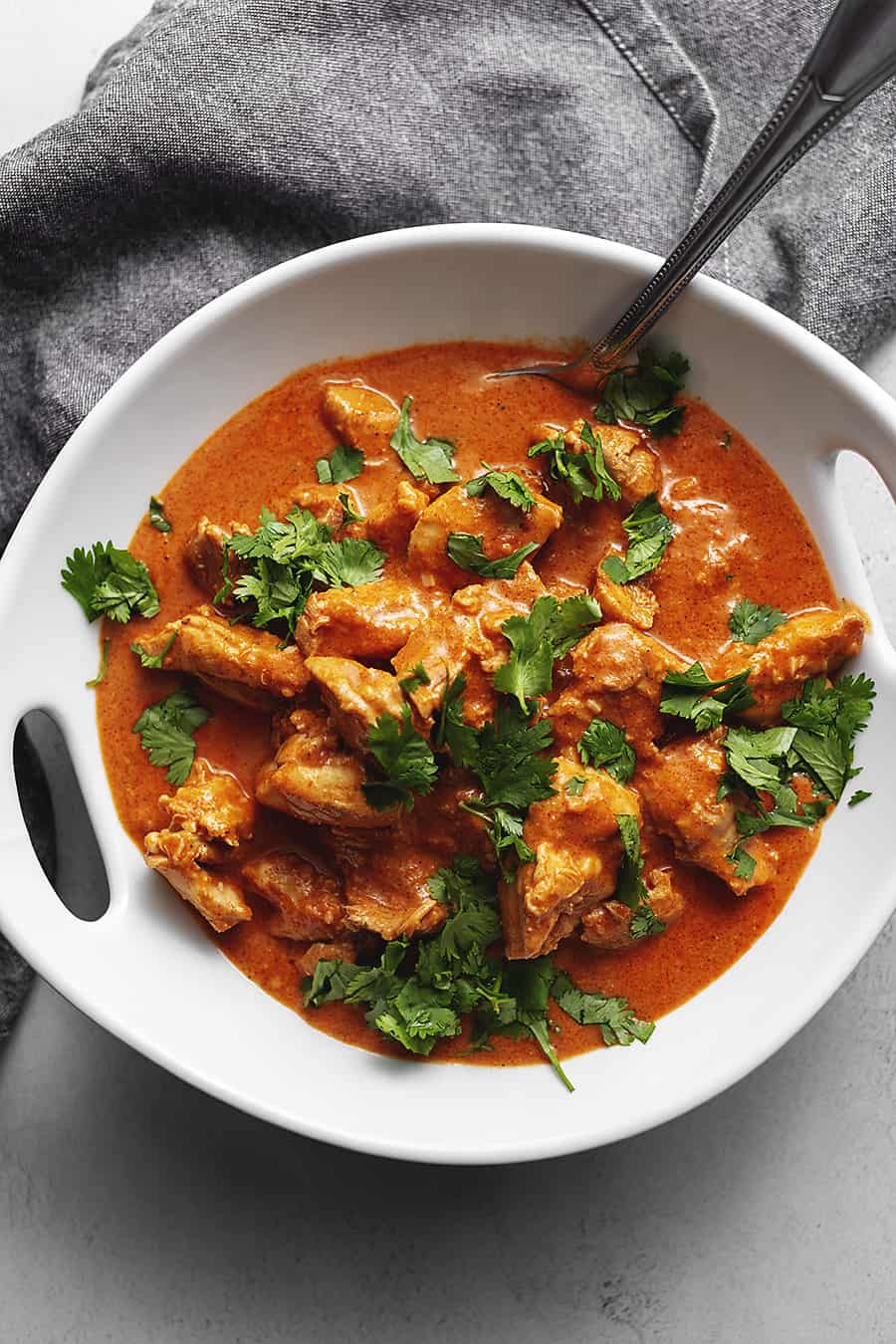 One Pot Keto Butter Chicken by Low Carb with Jennifer has just 7 net carbs per serving.
19. Greek Sheet Pan Dinner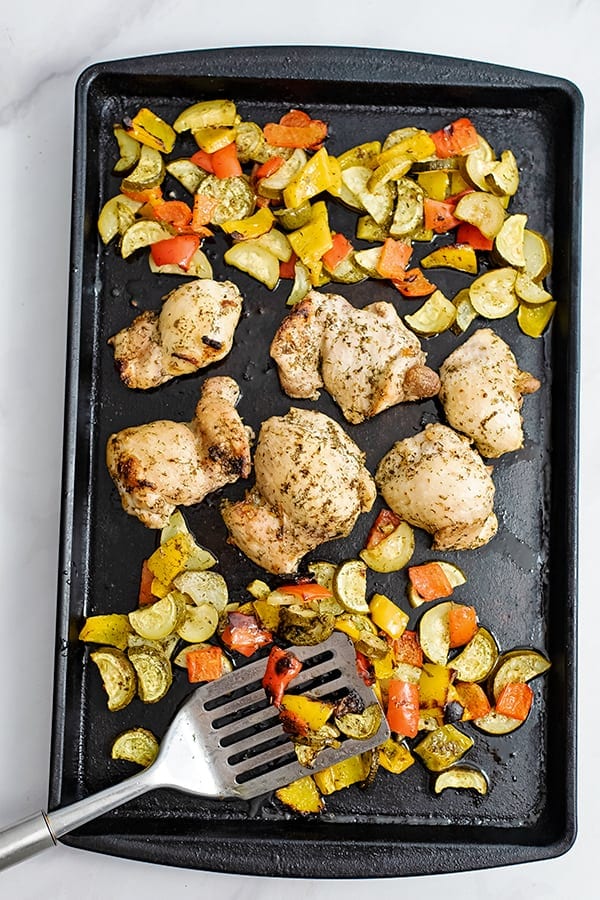 This Greek Chicken Sheet Pan Dinner is perfect for busy weeknights or keto meal prep. Just 6 net carbs per serving.
20. Creamy Chicken Marsala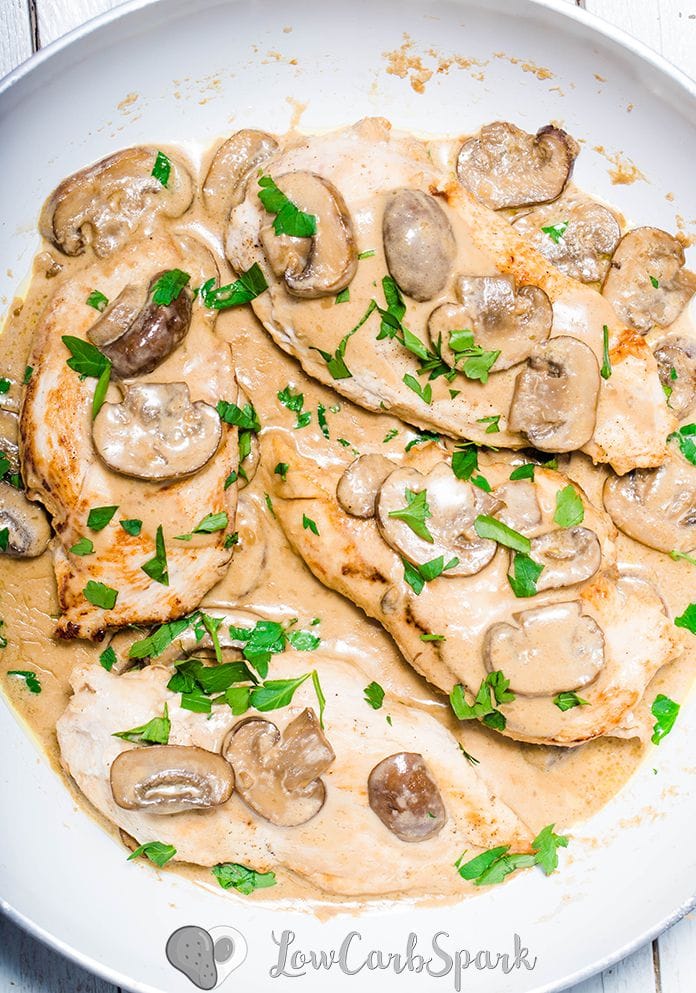 A one pan Creamy Chicken Marsala is the answer to your dinner dilemma. Just 4 net carbs.
21. Chicken Taco Casserole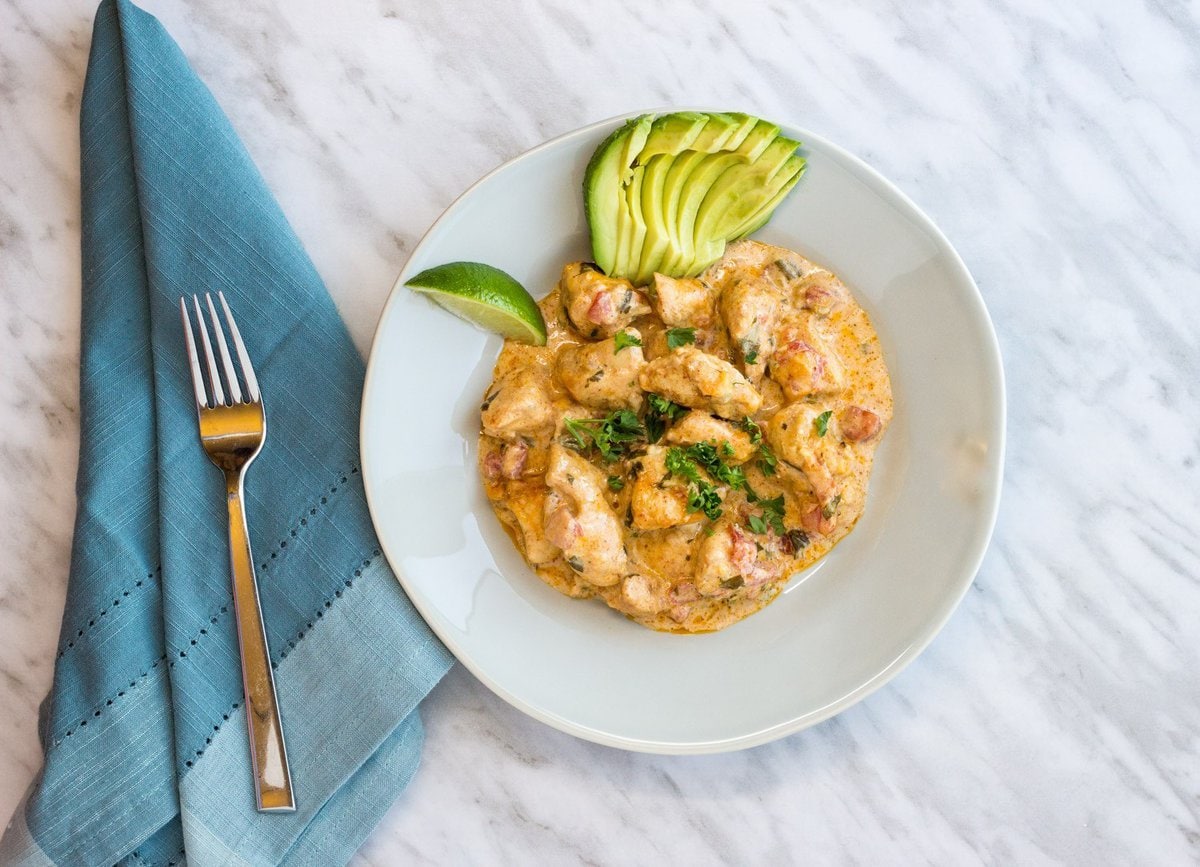 This Chicken Taco Casserole is creamy, cheesy and just 4 net carbs per serving.
22. Keto Chili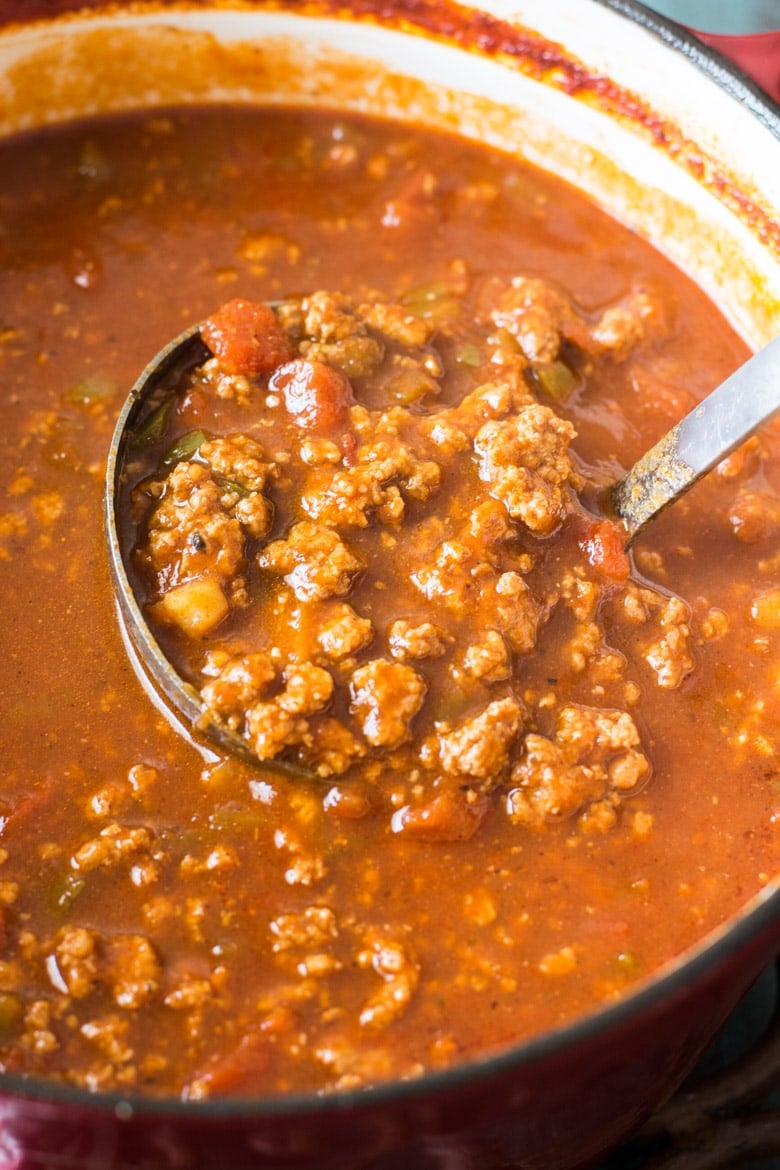 This hearty Keto Chili features tons of meat, peppers, spices and tomatoes! At about 8 net carbs per serving this low carb, no bean chili will become a family favorite!