Enjoy every moment of Thanksgiving with these low-carb entrees, side dishes, and desserts!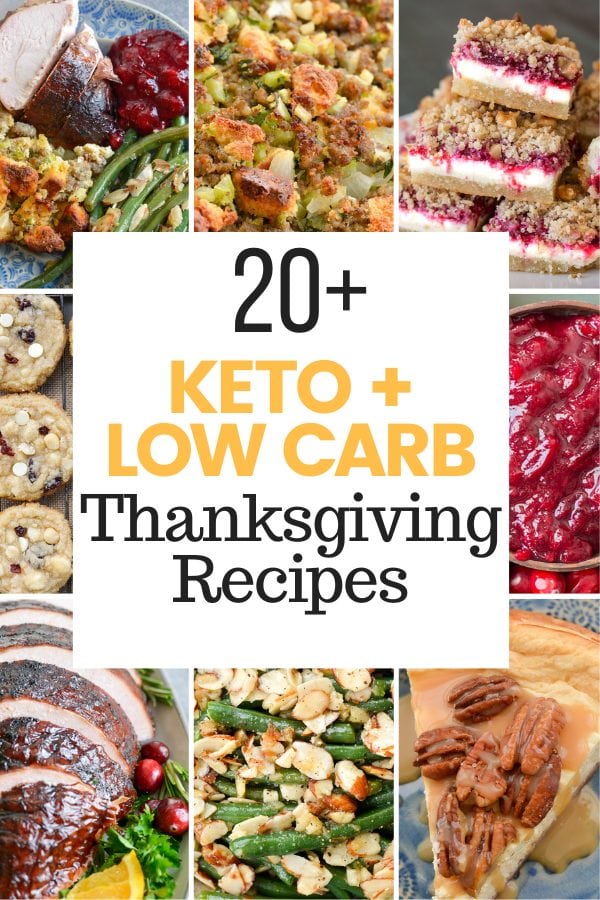 Thanksgiving is such an iconic meal, but that does not mean you have to have the same old traditional recipes! With a few changes and substitutes here and there, we can make a delicious Thanksgiving spread that doesn't include the traditionally high carb count!
Can you have Thanksgiving food on Keto?
While traditional cranberry sauce and sausage stuffing would add nearly 60 carbs to your day, this Easy Keto Sausage Stuffing and Keto Cranberry sauce only adds about 10! You can even load up your plate with a Keto Bacon Cheddar Chive Biscuit and Keto Bacon-Wrapped Green Beans, then pick up a piece of Keto Butter Pecan Cheesecake and still have a total of only 20 net carbs!
Checkout some of my all time favorite low carb Thanksgiving recipes below!